Android Tipster participates in the Amazon Affiliates program and may receive a small percentage of a sale at no extra cost to you when you click some links on our site
Some great news here! XIDU a Chinese electronics company based out in Shenzhen has made available on the international market high-quality pocket-friendly tablet PCs and touchscreen laptop computers. They've launched a promotion fest specifically for the Amazon Prime Day which runs from the 15th to the 16th of July, which will see Xidu offering some of the best discounts available anywhere.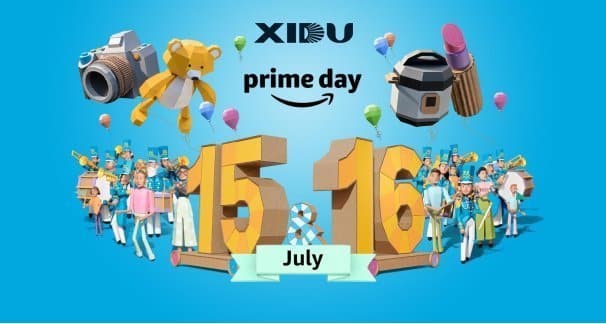 There are 4 channels that have been made available to facilitate this important promotion:
To add onto that, if you're a buyer from Western Europe, you'll be glad to know that you can purchase these touchscreen laptops from XIDU's official store. You'll still get them at a huge discount and the shipping periods will be equally fast.
XIDU has made major strides in the international markets so much so, that their brand is slowly becoming a household name across countries outside the Asian continent.
Here's a brief introduction to some of XIDU's items that you can now get for the discounted prices:
XIDU PhilBook Max 14.1-inch Touchscreen Laptop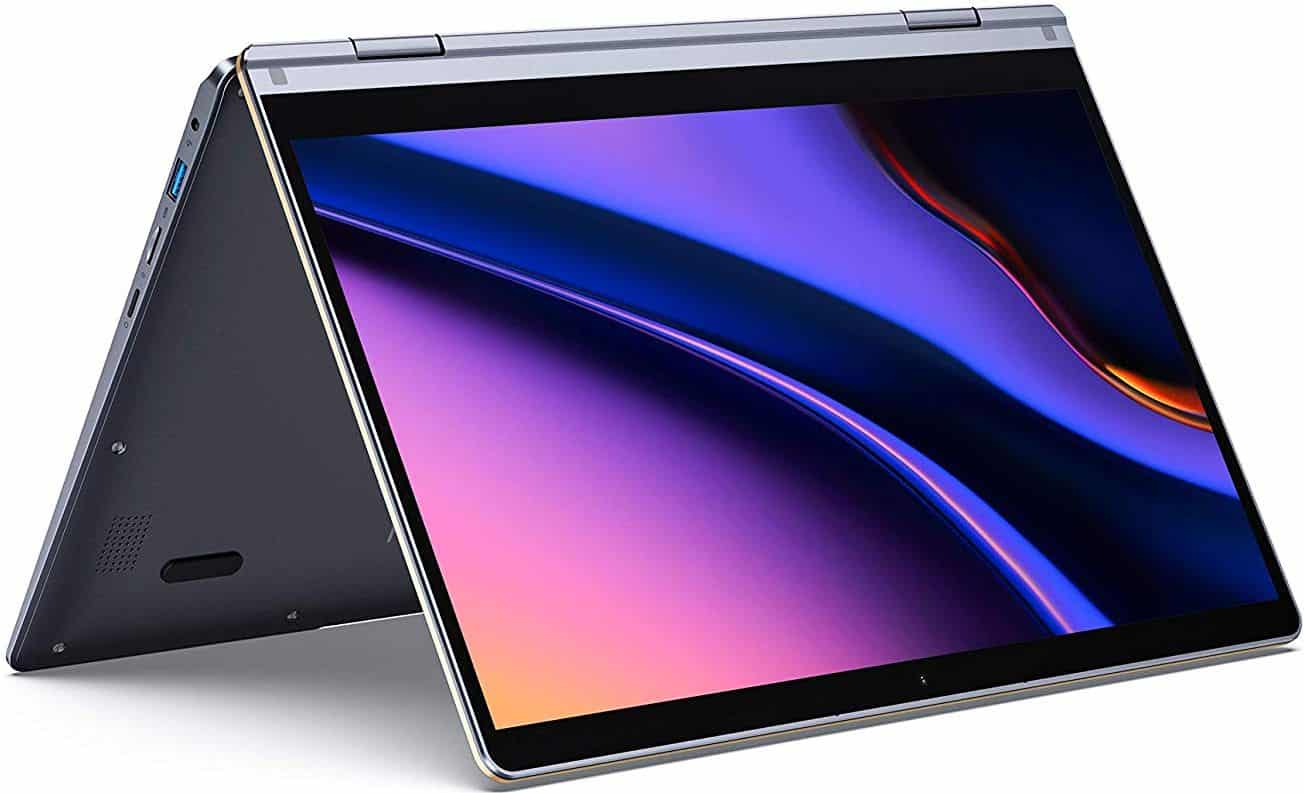 A summary of features
Modern design: this touchscreen laptop is made of aluminum alloy body that makes it comfortable to hold and operate.
2-in-1: it is both a laptop and a tablet PC. You can easily switch between either by rotating the screen
Display: this laptop comes with an impressive resolution of 1920×1080 that is lard and has a small bezel
Backlit keyboard: this is the perfect laptop for people who work late at night and need a keyboard that lights in order for them to see the keys to hit.
CPU: it comes with an Intel Apollo Lake CPU which boasts a frequency of up to 2.5GHz. Along with it, you're getting 6GB of RAM and 128GB SSD internal storage.
Ports: Mini HDMI, 2 x USB 3.0, 1 x Microphone Jack, 1 x Bluetooth 4.2, 1 x MicroSD card slot, 802.11 ac/a/b/g/n, Webcam.
You can get the XIDU Philbook Max from the following stores at a huge discount:
Amazon France:
XIDU 11.6-inch Philbook touchscreen 2-in-1 laptop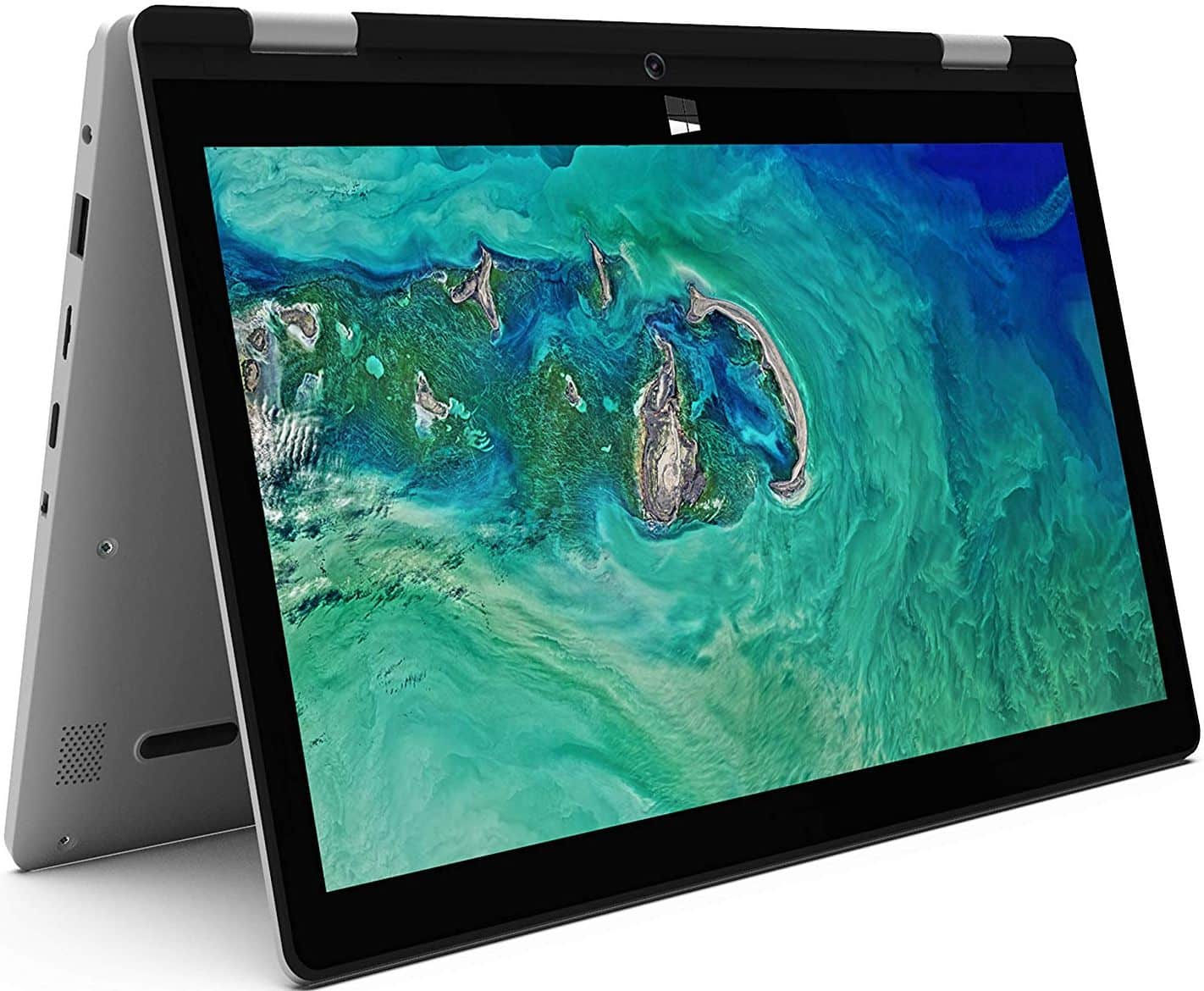 A summary of features
Both a laptop and a tablet PC. It comes with the 360° flexi-hinge that allows the user to flip the screen in any desired direction making it a great gadget for both office use and home entertainment.
Its 1920×1080 11.6-inch display supports the multi-touch function. As the user, you won't be needing to have a mouse or a keyboard in order to work efficiently on this 2-in-1 laptop
The XIDU Philbook laptop comes with an

Intel Atom Quad-core Processor, 64GB storage and 4GB RAM which runs smoothly on everyday usage while weighing only 2.42 pounds making it easier to take with you anywhere and use.

It comes installed with the Windows 10 OS that's popular with travelers, office workers as well as college students.
You also get 1x USB 3.0, 1x USB 2.0, 1x MicroSD Card Reader, 1x Mini HDMI, 1x Headphone jack, 802.11b/g/n WiFi and Bluetooth 4.0.
You can get the 11.6-inch XIDU Philbook from the following stores at a huge discount:
XIDU 13.3-inch PhilPad touchscreen 2-in-1 laptop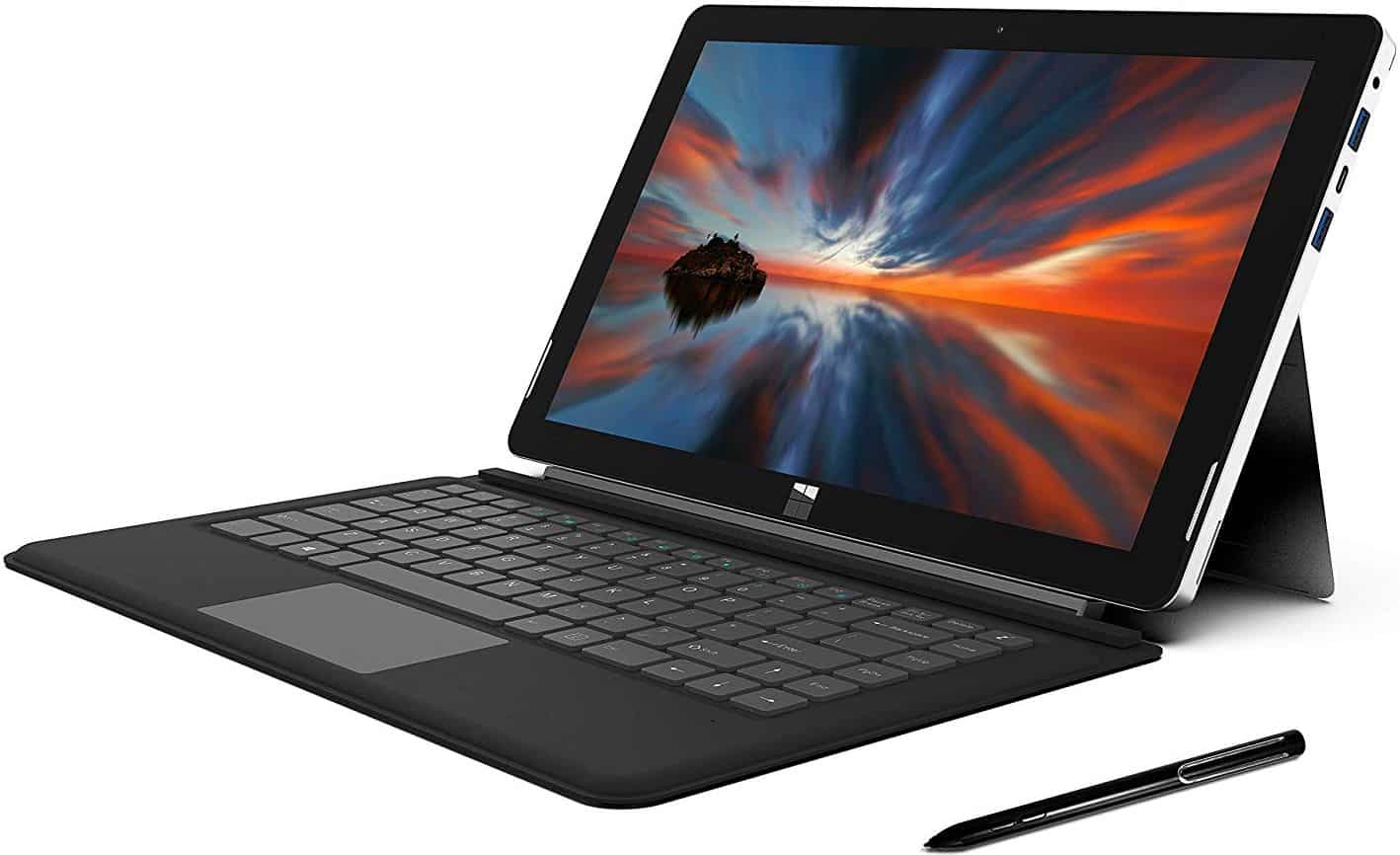 A summary of features
Impressive touchscreen display with a 2K resolution of 2560×1440 along with a kickstand that can be adjusted to desired angles. The detachable keyboard is ultra thin which makes it even easier to convert into a tablet PC.
It is powered by an Intel Celeron N3350 processor (up to 2.4GHz) and comes with an impressive 6GB of RAM and internal storage of 64GB that can be expanded to 256GB.
For the ergonomics, the cover is made of metal with a fine texture and a classy look that gives it a premium look.
It weighs only 1kg which includes the weight of a 10000mAH battery with an ultra-thin thickness of 0.4-inches.
This touchscreen laptop features 1 x USB Type-C, 2 x USB 3.0, 1 x Microphone Jack, 1 x MicroSD card slot Dual band 2.4GHz/5.0GHz WiFi.
You can get the 13.3-inch XIDU Philpad from the following stores at a discount:
When you buy this laptop you also a mouse for free
XIDU 12.5-inch Tour B12 Windows 10 Laptop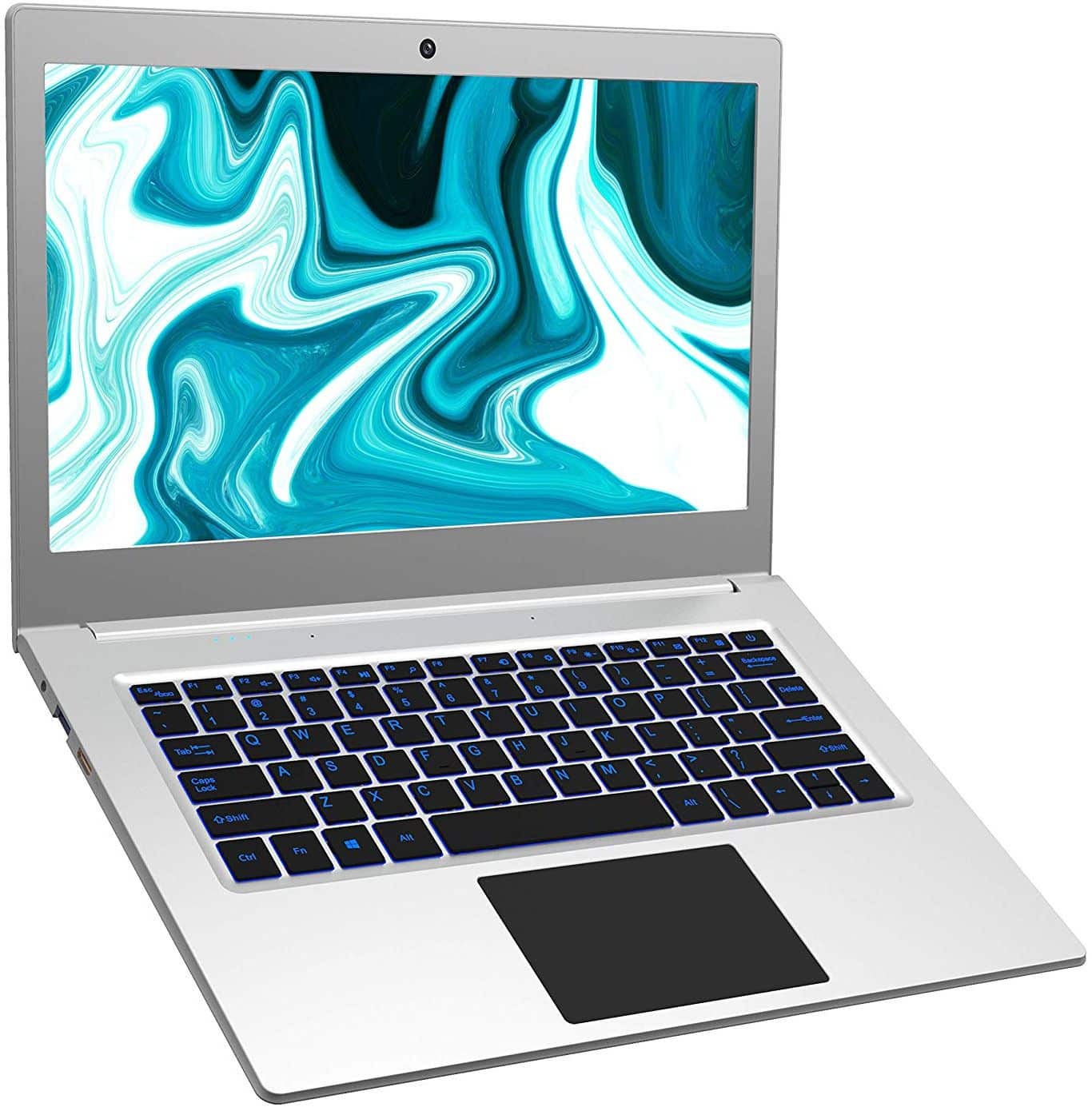 A summary of features
The XIDU Tour B12 laptop comes with a 2K IPS display with a resolution of 2560×1440. It boats a viewing angle of up to 178

°. Just the perfect laptop for the perfect video-watching experience.

You get a performance-based

Intel Celeron N3450 Quad-core processor along with 6GB of RAM and an internal memory of 64GB that can be expanded up to 256GB using a TF card.

The XIDU Tour B12 laptop is a Windows 10 laptop that despite having so many premium features, is ultralight and thin, only weighing 1kg and is only 16.6 mm thick. You can slide it easily into a small bag and take it with you anywhere.
Get the XIDU Tour B12 from the Amazon UK store at a discount:
Note that when you purchase XIDU laptop from XIDU's official store, you get a free mouse. If you're having it delivered to an American address, you additionally get a free laptop bag!