Android Tipster participates in the Amazon Affiliates program and may receive a small percentage of a sale at no extra cost to you when you click some links on our site
The biggest challenge for anyone looking to wade into the world of 3D printing with a personal 3D machine is zeroing-in on the perfect one.
If you have been putting off the decision to make the first crucial purchase because of the elephantine price tags of most 3D printers, know that you are not alone.
But as 3D printing becomes more and more reliable and affordable with time, this dilemma is fast becoming obsolete.
With so many budget 3D printers on the market today, you no longer have to put off that choice to another day. After all, New Year 2020 is all about new beginnings.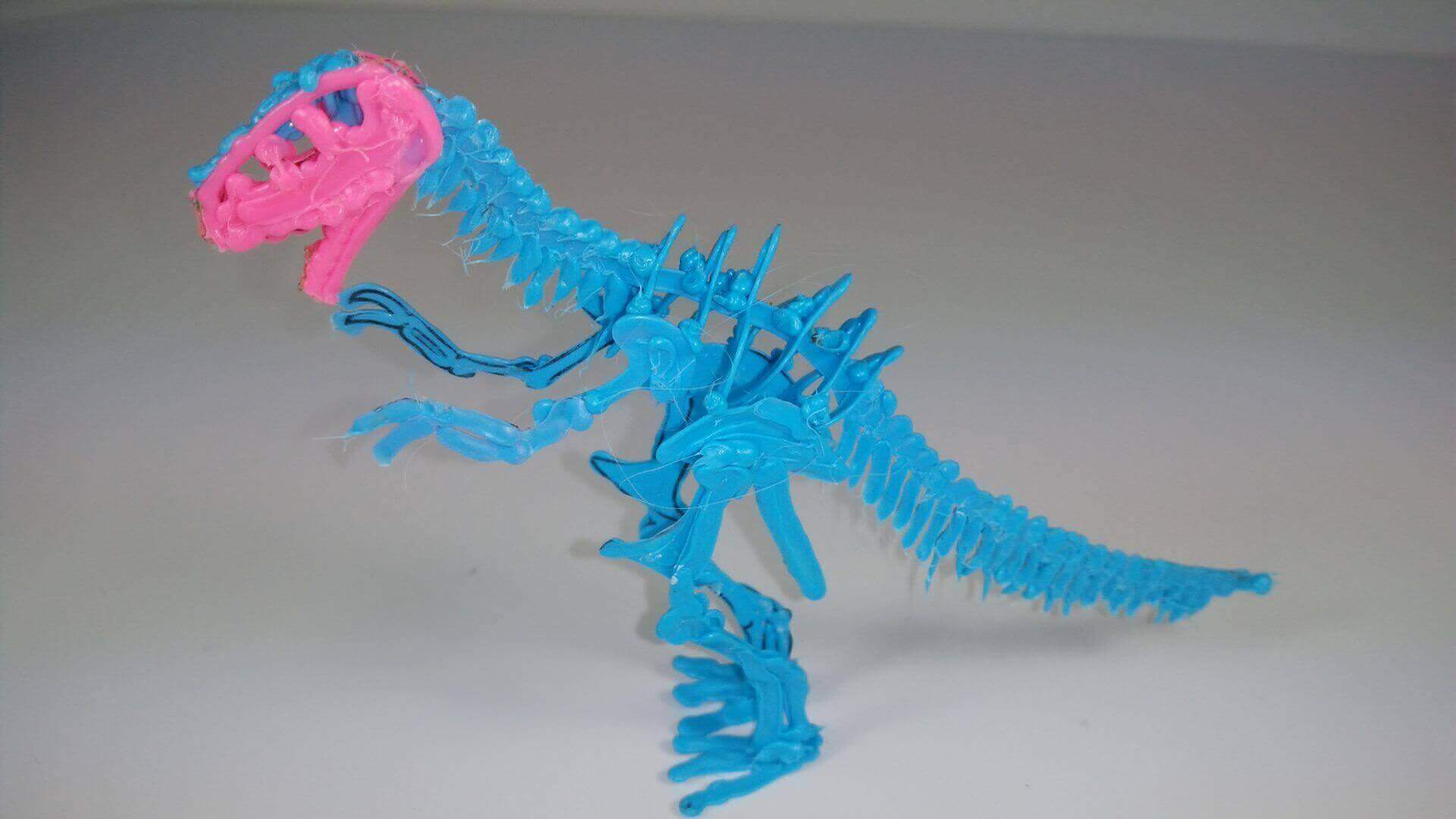 And that's why we have put together this list of best 3D printers under $300 in 2020 to get you started on your 3D printing journey:
1st in our list of best 3D printers under $300:
Alunar Prusa i3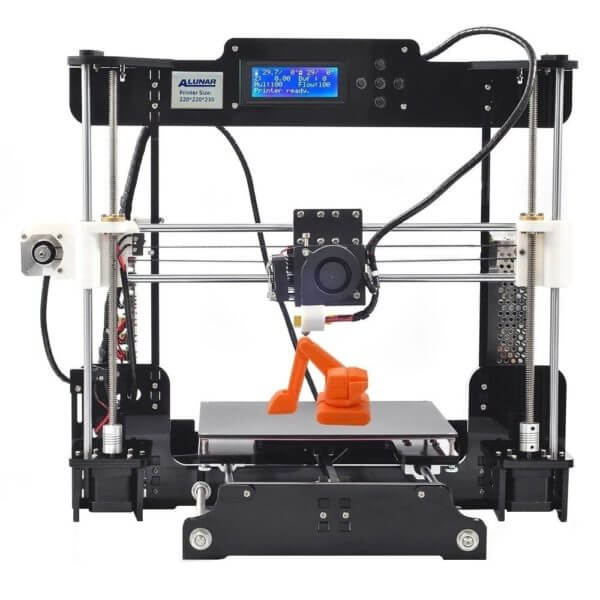 The Alunar Prusa i3 is essentially a clone of the immensely popular Prusa i3 design.
It is a DIY kit, which means it is not assembled at the time of purchase and you'll have to spend some time figuring out the accompanying step-by-step for putting the different elements together to get this machine up and running.
For the features it packs in the sub-300 range, we'd say it is worth the effort. It has an 8x8x8 inch build volume, which gives you enough room to maneuver larger designs with ease.
The Alunar Prusa i3 also offers a layer resolution in the 0.5-03mm range, which is a marked improvement from the usual 0.2 mm layer thickness offered by 3D printers in this segment and translates into many realistic designs.
It is fitted with an aluminum heated bed and sports an LCD screen that facilitates ease of operations.
The 3D printer is also versatile in terms of filament compatibility and supports Wood Polymer and Nylon filament in addition to the standard PLA and ABS variants.
It comes with SD card support for standalone printing and can be linked to a computer via a USB capable, though the WiFi connectivity option is missing.
Alunar Prusa i3 Specs:
Build Volume: 8x8x8 inch
Layer thickness: 0.5-0.3 mm
Connectivity: SD/microSD
Extruder: Single
Filament: PLA, ABS, Wood Polymer and Nylon
2nd in our list of best 3D printers under 300 Dollars:
XYZprinting Da Vinci Mini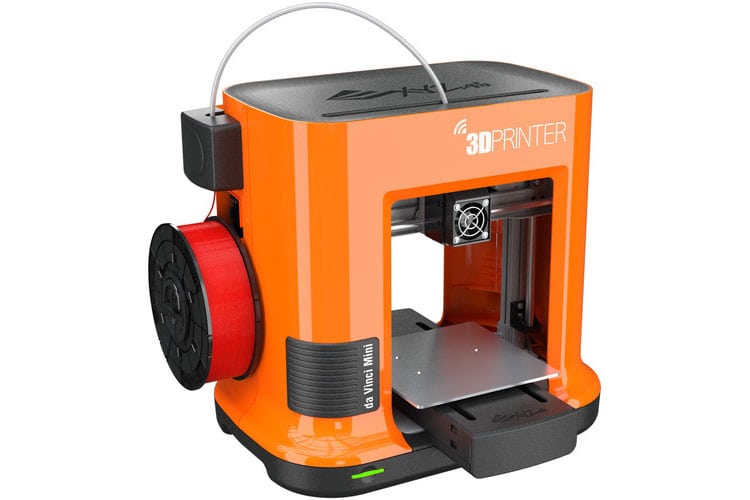 The Da Vinci Mini 3D printer is another great offering by XYZ printing. Available in funky color options, this is a small yet well-equipped 3D printer designed for newbies and amateurs.
The first thing you are likely to notice upon unboxing this device is that while its case covers most of the machinery, the extruder and print bed are pretty much left out in the open.
There is a plastic cover for these parts too but it isn't sturdy enough to keep anything for getting too close to these parts, so users need to exercise a lot of caution when operating it in a domestic setting, especially with children around.
The device comes with a simple setup. Once you have peeled off the tapes and plastic tubes from various parts, you are pretty much ready to install the filament and get started on your first print job.
The NFC card reader that recognizes what filament is connected to the machine, how much of it is left and what color is being used makes keeping track of an ongoing print job fairly easy.
The Da Vinci Mini has a build volume of 5.9×5.9×5.9 inches, which is pretty standard and not at all bad for a beginner-level machine.
Another highlight of this 3D printer is its automated calibration process that kicks in as soon as the XYZware has been installed, after that the printer pretty much gets on with a print job on its own.
The single biggest drawback, as with every XYZ 3D printing device, is the restriction of printing materials. The Da Vinci Mini is XYZ's own PLA filament, which can make using it a tad restraining and costlier as compared to printers that support third-party filament.
Da Vinci Mini 3D printer Specs:
Build Volume: 5.9×5.9×5.9 inch
Layer thickness: 0.4 mm
Connectivity: USB 2.0 and WiFi
Extruder: Single
Filament: ABS and PLA propriety spools from XYZ
3rd in our list of best 3D printers under 300 Dollars:
Printrbot Play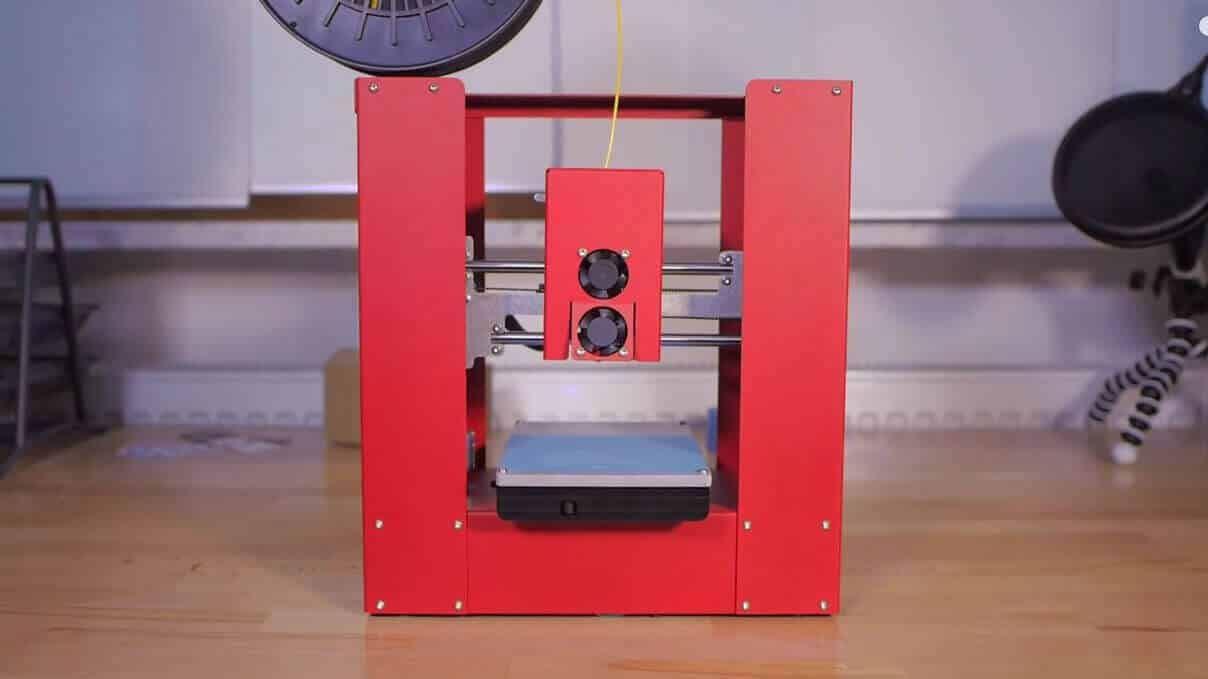 The Play is an entry-level 3D printer from Printrbot that feels and operates like a genuine premium offering.
It is evident that every component of this machine has been cost-optimized to offer a quality machine in the budget segment.
That does not mean that the Printrbot Play is a flimsy printer made from cheap parts.
On the contrary, it looks and feels like a massively-built printer, which means you are getting great bang for your buck here.
It accords high-end print quality even though its build volume is fairly small at 3.9x 3.9×5.1 inches. It lacks a heated bed, which makes this less suitable for printing with materials such as ABS.
However, PLA prints work pretty well. The automated calibration and adjustment of the bed surface is another key feature of the Prinrbot Play, which contributes to its ease-of-use.
The print quality is incredible and on par with high-end 3D printers priced nearly four times higher.
Printrbot Play Specs:
Filament type: PLA
Build volume: 3.9x 3.9×5.1 inches
Highest resolution: 100 microns
Connectivity: microSD card, USB
Heated bed: No
Last but not least on our list of best 3D printers under 300 Dollars:
Mini Fabrikator V2 3D Printer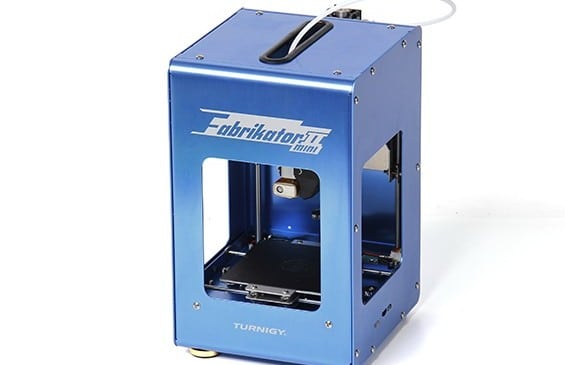 The Mini Fabrikator V2 traces its origins to a ground-breaking printing machine called the TinyBoy, which was an open-source 3D printer sporting a small frame made of acrylic.
The original model had a build volume of 3.15×31.5×3.15 inches and a 6×6 inch footprint with an unheated bed. This was picked up by HobbyKing and later marketed as the Mini Fabrikator.
Since it was priced just under $200, it was well-received in the market.
The Mini Fabrikator V2 is an improvement on its predecessor and sports an aluminum frame instead of an acrylic one. The build plate has been revamped to 4×4 inches and footprint increased marginally to 6.75×7.2 inches.
The compact design of this budget offering makes it an ideal 3D printer for setting up in tight spaces.
The real highlight in the Fabrikator Mini II is its heated bed, which can reach a top temperature of 60 degrees Celsius, making the prints a lot easier to stick.
The only drawback is the limitation of printing materials, as it is not compatible with Nylon, ABS or PETG. The fact that it is a fully functional 3D printer in the sub-$300 range and not a DIY kit works in its favor.
Mini Fabrikator V2 Specs:
Build Volume: 3.9×3.9×3.9 inches
Foot Print: 6.7×7.2 inches
Connectivity: SD/microSD
Min Layer Height: 100 micron
Related: Best 3D printers under $400 in 2020