Android Tipster participates in the Amazon Affiliates program and may receive a small percentage of a sale at no extra cost to you when you click some links on our site
Although the technology is no longer new, many businesses are slow to use 3D printing to their full advantage. If you're one of these companies not yet using 3D printing, it's time to update your technology so you can come out ahead of your competition. Otherwise, you might be left behind.
Why?
3D printing can open new opportunities that you may not have explored, no matter what industry you're in, with the ability to expand your business and reach more clients, customers, and investors.
If you're hesitant to implement 3D printing in your own business because of your lack of tech knowledge, contact an IT company and visit their website. Many IT companies can help support both the hardware and software required for 3D printing.
Here's what 3D printing can do for your business.
What Is 3D Printing?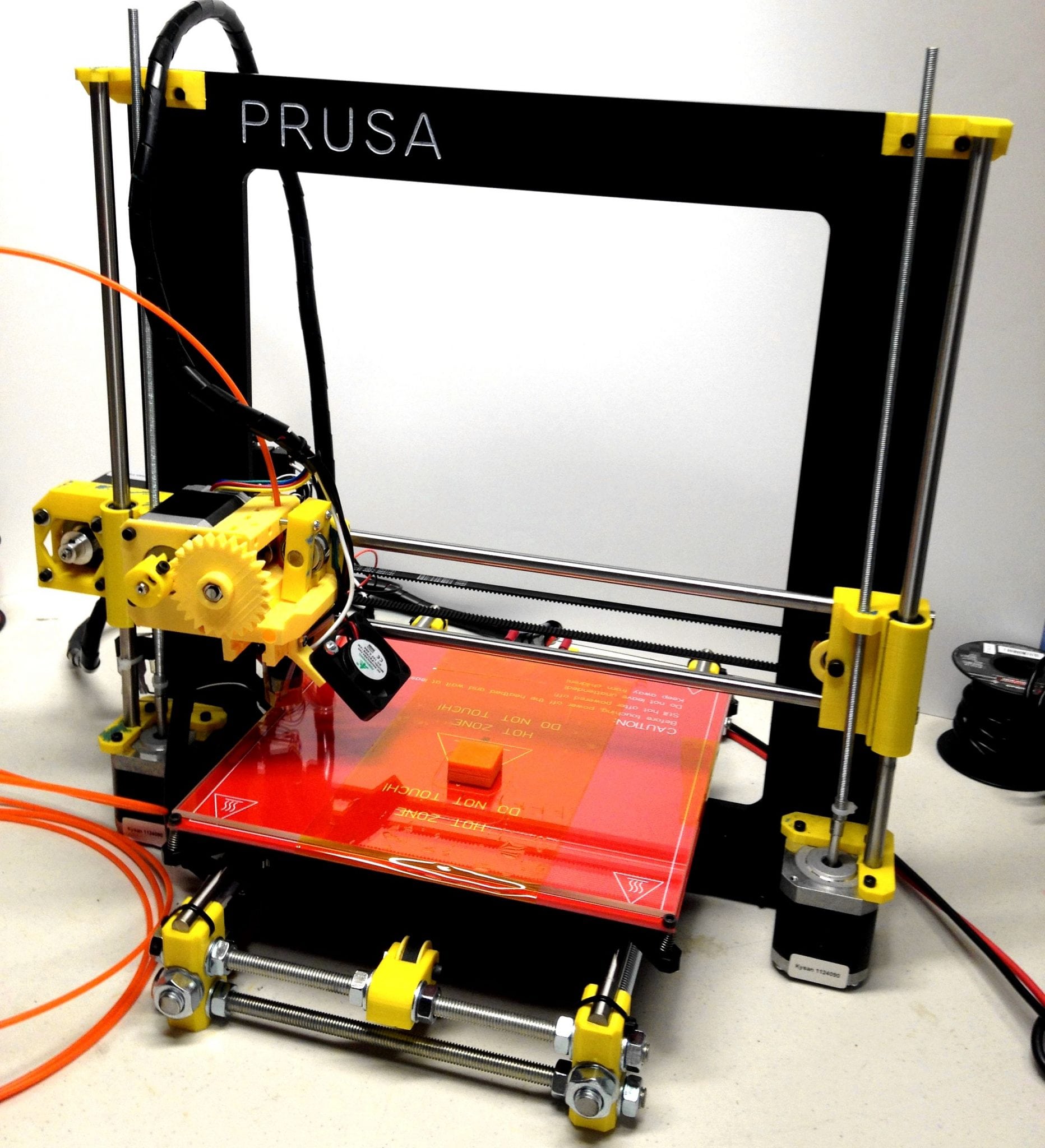 Before you understand the benefits of 3D printing, you need to know how it works. The process of 3D printing results in physical objects being made from digital three-dimensional models. Computer software is used to render each digital representation layer by layer using a variety of materials including polymers, plastics, ceramic, and steel.
Using a digital file that's been created using 3D modeling software, the printer receives exact instructions to create each three-dimensional object. Once you create this file it can be modified for each project and prototype.
What this means is you can use these 3D models to create prototypes of your projects that give your customers and investors a clear idea of what your business is about. You can also use 3D printing to produce each of your products in-house.
Cost-Effective Prototyping
Before we had 3D printing, it would take weeks to create a prototype after first hiring a third-party manufacturer. Any changes to your project design would add even more time to the process. With 3D printing, a prototype can be completed in just a few days, with any modifications being just as quickly applied.
As the price of 3D printers and materials becomes more affordable, small businesses are using prototyping as one of their marketing strategies. With a 3D prototype, you can give potential clients a good feel for the design and functionality of your products.
Prototypes can also give you the ability to identify any differences or failures in your product design. With the cost-effectiveness of 3D printing, you can create variations of your product not only to test which model is best but also to take different client needs and recommendations into consideration.
Customize Your Projects
When 3D printing first made its appearance, it was typically used to create metal and plastic objects. Now it's possible to use 3D printing with a wide range of materials, which means that many industries are moving their production process to 3D.
For SMEs, 3D printing allows you to customize projects for your clients and customers. Taking a generic template and using 3D software, ideas and concepts can be applied to your print objects so you can develop more than one prototype of the same design with variations between each according to client specifications. This functionality will let you reach a wider range of customers since you'll have more flexibility to cater to different client preferences and needs.
3D Printing And Your Supply Chain
For most small businesses, the production of your products is still considered to be low volume as you produce a set number of items to keep your supply manageable. Or, maybe you produce your products on demand according to sales.
Both scenarios can benefit from 3D printing. You'll be able to manage your own supply of products in-house, bypassing the hiring of a third-party producer.
With 3D printing technology, you can avoid having an inventory of products that you can't move due to a lack of sales. You can use software files to produce a product when it's in demand – when done, you can store your digital 3D software files on a cloud server for security where they can be easily and quickly accessed if you need them again.
3D printing also benefits from the concept of producing your products locally while selling to a global market. Printing and producing your product in-house can significantly cut back on your production costs.
Boost Your Customer Experience
Being able to customize your products with 3D printing, you provide your clients with great customer experience – an experience that many of your competitors may not yet be on board with.
When your clients know they can modify products to suit their individual needs, they not only feel like they're part of the process, they become invested in building a relationship with your business.
As you move into 3D printing, take some time to think about where you can take your customers with 3D printing – what new opportunities are open to you with 3D printing that lets you give your clients new and exciting products?
The Future of 3D Printing
As more industries and businesses of all sizes recognize the diversity and capabilities of 3D printing, this technology will continue to expand. The ability for 3D printers to create objects and shapes that have been otherwise almost impossible to develop will help small businesses grow.
Another concept in the future of 3D printing involves your clients purchasing their own 3D printers. The affordability of 3D technology will let you provide your customers with 3D designs they can download and print themselves.
You'll be able to produce software models with a design and functionality that's unique to each of your clients, putting them in control of their own manufacturing process. You'll be able to reach more customers around the world, making sales without the cost of product storage or delivery.
Final Words
Cost savings, time savings, and better customer service: these are just some of the ways your small business can benefit from a 3D printer. The technology of 3D printing can put you out ahead of your industry competition so you can expand your business in a global market.