Android Tipster participates in the Amazon Affiliates program and may receive a small percentage of a sale at no extra cost to you when you click some links on our site
Learning new things has become a necessity in the modern world, as the main reason for this is overflowing data. You can find almost any article and book online that you need to research a particular subject.
IT is a field that requires you to keep on learning new things because it is growing at a fast pace. And if you want to maintain your worth in the job market, it is important that you keep polishing your skills and add new ones too. One of the best ways to do it is through certifications, it is a simple and easy process to follow.
IT security is one of the biggest issues that deserve our attention nowadays and people are working on ways to make it less disturbing. Thus, organizations are trying to find ways to make sure that their systems are always secure because there are people who are always trying to hack their ways into a system.
If you wish to become an IT security professional, it is recommended to take a certification exam, as in this case you will be able to learn everything in a systematic way. To become a certified professional in security, you need to pass the ISC CISSP Certification Exams.
By taking this test, a candidate will gain important working knowledge in information security. This is a skill that all organizations are looking for and you can become a valuable asset for these organizations. Becoming a CISSP certified also means that your professional credibility has increased and you will be able to prove yourself valuable for a lot of companies.
After becoming CISSP certified you will also become an (ISC)2 member which will bring more benefits your way.
General Information about CISSP Exam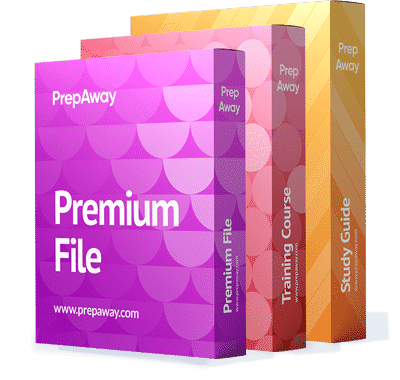 The CISSP exam is related to information security and it is owned by the International Information System Security Certification Consortium (ISC)2. This particular exam is very popular among candidates that's why thousands of them have already gained this credential. The US Department of Defense has also set the CISSP exam as a baseline certification exam for their candidates.
One thing that you need to keep in mind about the CISSP certification is that it is only valid for three years. After that time period, you will have to submit an application to renew your certification. If you are able to pass the CISSP exam, you will be able to enjoy a lot of benefits.
The fact that this exam is recognized worldwide by industry giants. The reason for this popularity is that CISSP certified professionals have the right knowledge pertaining to information security which will allow them to provide useful solutions.
If you pass the CISSP exam, it also means that you will get a better salary, according to stats a CISSP certified professional can get a salary between $78,000 and $100,000. So, if you are into information security then you should try to give this exam a go.
Important Exam Details
The CISSP exam consists of a lot of domains that you need to have a command over. Without knowing the basics of these domains, it will almost be impossible for you to pass the exam. The domains are as follows:
Software Development Security

Security Operations

Security Assessment and Testing

Identity and Access Management

Communication and Network Security

Security Architecture and Engineering

Asset Security

Security and Risk Management
The CISSP Exam in English uses the Computerized Adaptive Testing (CAT) model. This exam is 3 hours long and requires the candidates to answer around 100 to 150 questions. These questions can either be advanced innovative questions and multiple choice based. The passing score for this exam is 700 out of 1000. The CISSP exam is also available in other languages, but for those languages, the exam is 6 hours long and there are 250 questions.
How to Prepare?
A number of preparation options are available nowadays. You can start from visiting the ISC official website. After that, search the internet to find additional preparation souses, such as ExamSnap website. To prepare for the CISSP exam it is a good idea to purchase the ExamSnap Premium Bundle.
If you are going to spend money to take the CISSP exam, you might as well spend a few extra dollars to buy this bundle. It contains 145 video lectures, a premium file with 1297 questions and answers and also a study guide that includes 1471 pages. This will be more than enough for you to prepare for the exam. On top of all, this bundle will cost you only $49.98. The price is affordable, right?
If you are unwilling to spend money, you can always get free prep materials. However, make sure that you only hang on to trusted sources, such as PrepAway, for instance. Anyway, the more materials you'll find, the better your preparation will be.
Conclusion
To sum up, the CISSP exam is very popular and that is reasonable, therefore, if you plan to build a career of cybersecurity specialist, software analyst, database security manager and get a high salary annually, that's what you need to sit for. Still, before taking this test, get proper preparation and use the most updated materials from the reliable websites.