Android Tipster participates in the Amazon Affiliates program and may receive a small percentage of a sale at no extra cost to you when you click some links on our site
Unless you're new to Android Tipster, you've realized that Tablet promos have become a huge part of what we do lately. This is not entirely by accident. A huge part of our audience had been asking to be informed about some of the latest deals in electronics and we decided to respond by staying on the lookout for the best and writing about them.
Today is no different and there are good reasons to smile about. The Cube brand of Tablets are running a new promo for some of their best Tablets and the prices are very attractive. You can get up to 61% off for high-end Tablet computers and accessories.
Looking through what they have up for this promo we spotted some very amazing Tablets. We'd be doing our readers a lot of injustice if we fail to mention a few.
Before we do this, I have to point out the promotion ends in four (4) days so, kindly take that into consideration if you don't want to pass up on this opportunity.
Let's look at a few of those options.
Cube iWork 10 Ultrabook Tablet PC Type-C – BLACK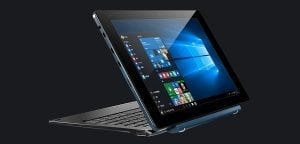 The Cube iWork 10 is an amazing Tablet that comes with both Android and Windows operating systems. This allows you to download your favorite apps from the Google Play Store and still be able to run your Windows applications.
Its Intel Cherry Trail processor makes it boot faster and its 4GB RAM is sufficient to run some of the most demanding Apps available for Android. If you enjoy listening to music while on the road then its 64 GB eMMC ROM will cater for your storage needs. And for you that aren't impressed by 64 GB of memory, the Cube iWork 10 Ultrabook comes with an SSD storage capacity of 128 GB!
Related: https://www.androidtipster.com/category/tablets-on-sale/
What about the screen? On a regular day, you'd be vilified for expecting to purchase a Tablet PC with a 10.1 inch Full View Angle IPS Screen for only $168. This promo makes an exception for you. The Cube iWork 10 Ultrabook comes with up to 1920×1200 pixels. Show me a Tablet of this price range that beats that!
Cube i7 4G Tablet PC– BLACK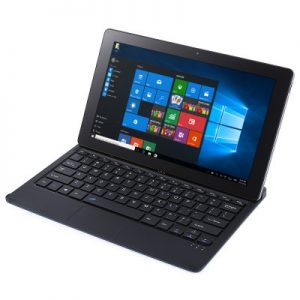 This is one Tablet PC I'd enjoy writing all day about but the excitement would cloud my judgement. If you spend a lot of your time working in front of a screen then you probably understand that you cannot compromise on performance when selecting a Table Computer for your work. The Cube i7 4G Tablet PC ensures that no compromises are made on your part.
Related:
From here on, I'll illustrate the most critical specs in table format.
Cube i7 4G Tablet Summary of specs
Basic Specs
OS: Windows 10
CPU Brand: Intel
CPU: Core M 5Y10C
GPU: Intel HD Graphics 5300
Core: 800MHz,Dual Core
Storage
RAM: 4GB
ROM: 128GB
External Memory: TF card up to 32GB (not included)
Support Network
2G,4G,Built-in 3G,WiFi
Dual Camera
Rear Camera: 5.0 MP

Front Camera: 2.0 MP

Battery Capacity(mAh)
7.4V / 5000mAh
CUBE iwork12 2 in 1 Tablet PC – SILVER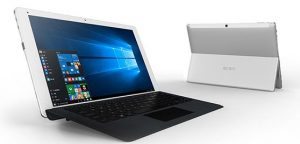 The Cube iwork 12 Tablet PC turns this promo into a contest of aesthetics. You're going to have to look around you and decide if silver will make for a perfect addition to your working space. Black has always been my prefered color for electronics but I'd have no qualms making an exception for the Cube iWork 12 Tablet PC.
Here are the specs for the iWork 12
Basic Specs
OS: Android 5.1,Windows 10
CPU Brand: Intel
CPU: Cherry Trail Z8300
GPU: Intel HD Graphic(Gen8)
Core: 1.44GHz,Quad Core
Storage
RAM: 4GB
ROM: 64GB
External Memory: TF card up to 128GB (not included)
Support Network
WIFI: 802.11b/g/n wireless internet
Bluetooth: Yes
Dual Camera
Back camera: 5.0MP
Front camera: 2.0MP
Battery Capacity
3.7V / 9000mAh
I want to talk about the ultimate prize of this promo but I'd rather you decide that yourself.
Until next time.