Android Tipster participates in the Amazon Affiliates program and may receive a small percentage of a sale at no extra cost to you when you click some links on our site
If you've been waiting for the right moment to score yourself a new android phone, this might be your week! Everbuying, one of the largest distributors of Chinese phones to the international market, has placed several of their top rated phones on sale for up to 50% off. Here we'll take a quick look at 3 hot deals, and show you where to get some of our previously reviewed phones at a steep discount.
THE BEST DEAL FOR POWER USERS:

UMI Super 5.5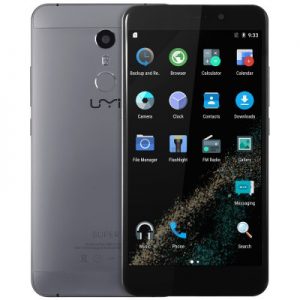 If you want the best of the best, look no further than the UMI Super. With a vibrant high-def 5.5" display, this device is perfect for playing games, browsing the web or chatting with friends. The phone features an unbelievable 4gb of ram and a 2ghz octa-core CPU. Currently, there are very few applications that can actually take advantage of hardware this powerful. But if you're looking for a durable phone that will last a long time while still being able to play the latest games and apps, this phone might be the best $177 you've ever spent. Get it here.
BEST BANG FOR YOUR BUCK:

Oukitel K6000 Pro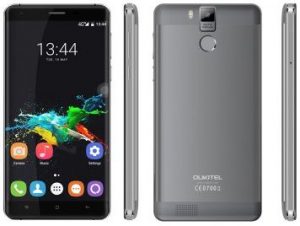 While we've already taken a look at some of Oukitels mid-range models like the Oukitel K4000 Lite, the company also has products available for consumers who want the latest features in an affordable package. This phone pairs a glorious curved 5.5" screen with a powerful 64 bit 8 core MediaTek Processor, making it an excellent choice for gamers or heavy media users. The 3gb of internal ram allow you to keep as many applications open on your phone as you want without experiencing any lag or slowdown. Oukitel is known for producing durable phones in an attractive case. So if you're looking for a media powerhouse that will turn heads, you can't go wrong with this $135 monster. Get it here.
MID-LEVEL PERFORMANCE AT ENTRY LEVEL PRICE:

Homtom HT16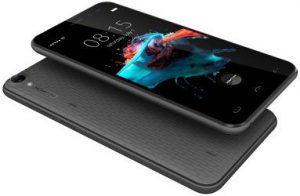 Looking for a capable phone at an entry level price? The Homtom HT16 might just be the phone for you. The 1.3ghz quad core processor should be capable of running nearly any app on the market. But it's low power draw means that your battery should last a long time. 1gb of ram is a little low for a modern smartphone, but thanks to the powerful processor you'll still be able to enjoy modern apps without lag provided you close them once you are done. It's not often that we come across a phone that can keep up with the demands of modern communications for only $50, so grab this one in the next 10 days while it's still on sale. Get the Homtom HT16 here.
Don't want to try out a new device? Some of the phones we've reviewed are on sale! Click the phones title to see our review, or click the price to check out the sale.
The Xiaomi Max 6.44" screen is a massive multimedia device with 64gb of internal storage and an 8 core snapdragon CPU that can handle anything you throw at it. Grab it today for only $250
The Elephone P9000 is a 5.5" phone that can handle all of your multitasking needs. With a whopping 4gb of ram and 2ghz 8 core processor, this phone is a steal at only $199.
LETV Leeco X600 is another capable 5.5" phone. The only difference internally between this and the Elephone P9000 is that this device has 3gb of ram. If you can live without the extra gig, you'll be able to grab this phone for only $114.
If any of these deals catch your eye, pull the trigger while you can. Although the sale runs for another week, overbuying is known to run out of stock during sales events like this one.