Android Tipster participates in the Amazon Affiliates program and may receive a small percentage of a sale at no extra cost to you when you click some links on our site
It's time to do away with the old fashioned way of lighting your room. Dodocool, is running a promo for the Himalayan Salt Lamp and you can't miss the chance to get on board.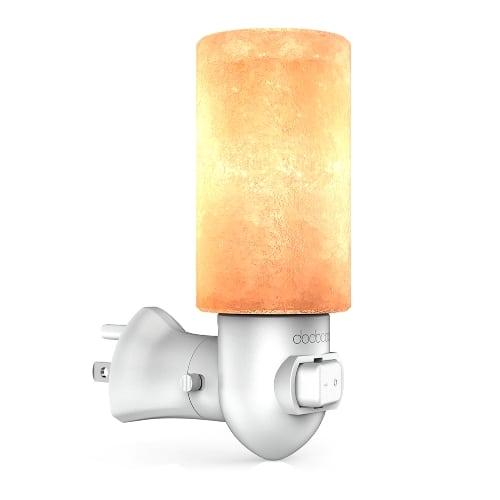 The Himalayan Salt Lamp sets itself apart from the rest for very good reasons. Here's what you're getting from this deal:
it is made of a 10W incandescent bulb with a lamp shade of Himalayan crystal salt, which will ensure that your room gets all the light it requires and with the added advantage of saving so much more energy so your electricity bill is much friendlier to your pockets.
when you turn it on, the crystal salt lamp shade becomes heated and will then absorb humid water from the room's atmosphere and then evaporate the water, release negative ions into the air, creating an effect similar to an ionizer and purifying the surrounding air.
it can be plugged right into the wall with no need for cords and cables or extra space needed.
the 3-prong plug is 270° rotatable and can be fixed at 0°/90°/180°/270°. You'll be at liberty to focus the lighting at any area in the room.
The lamp is listed at a higher price on most online stores but with the promo running, Dodocool is giving it to you at 27% off.
This is especially useful for people having rough nights and looking to reduce stress and improve their sleep. Apart from helping you have a better night, salt lamps are becoming popular for their ability to reduce allergy symptoms. So if your eyes struggle in regular light and your nose feels uncomfortable in the evening when you go to bed, the Himalayan Salt Lamp might just be the solution you've been waiting for.
You can find more details of the promo by visiting their page where a link to order from Amazon can also be found.
Here's one to a better night!