Android Tipster participates in the Amazon Affiliates program and may receive a small percentage of a sale at no extra cost to you when you click some links on our site
 

Marijuana delivery app


Snoop Dogg, the legendary rapper whose real name is Calvin Cordozar Broadus Jr. also famous for championing for the legalization of marijuana has pulled an ingenious business move pumping in more than $6,000,000 into a new app called Eaze for a home delivery service for medical marijuana.
Marijuana delivery was previously a thing for outlaws but Snoop is about to change that.
In recent past Snoop Dogg (or Pot Dogg if you like) has edged away from music and focused more on new business ventures as well as his new found religion the Rastafari.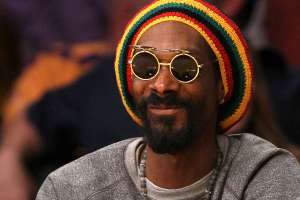 Digital trends reports that the total amount raised so far by both Pot Lion and investors amounts to over 10 million dollars.
If you live in San Fransisco and have been frustrated by your regular dealer not delivering on time as promised, you know "I'll be there in 5 minutes", then Snoop's app is what you've been waiting for. His promises to deliver within 10 minutes of ordering. The only downside (or not, depending on what side of the law you're sitting) to it is you will need to be licensed for medical marijuana to order.
Eaze has since made more than 45,000 deliveries and is looking to expand further.
A former gang member of the Crips who's also a business associate of the rapper was quoted saying:
"Snoop believes he'll at least double his money in the next year.

Medical marijuana is big business and recreational marijuana is going to be even bigger business soon and Snoop is right in there at the start of the boom."
Why are we not surprised?
Let's just hope we'll get a version for android as well.