Android Tipster participates in the Amazon Affiliates program and may receive a small percentage of a sale at no extra cost to you when you click some links on our site
Do you want to put your products out there? Why not settle for this magic spell called Instagram, and create a business account. You see, Instagram has 1 billion active users and a whopping 500 million of them access the platform daily.
Indeed, putting your business in front of this audience is a gateway to a successful business and earning many Instagram followers. Side note, 80% of Instagramers follow a company. To be precise, around 200 million per day. Mind-blowing, right? So, how do you utilize this goldmine and make a killing? Let's find out!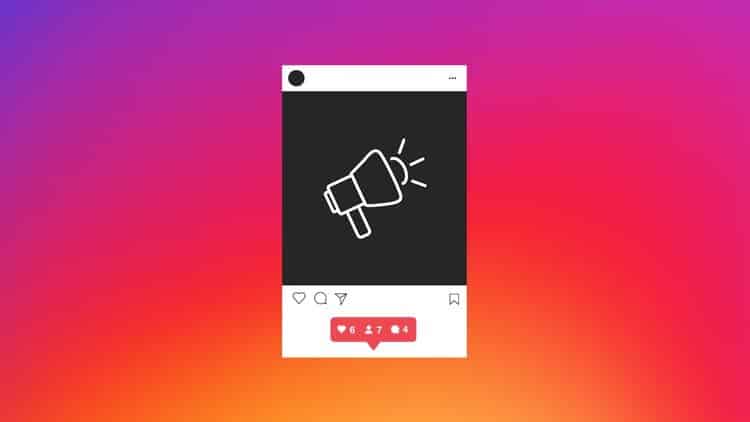 Set up a business account
You are into Instagram for business, right? Well, you should create a business account. Using your personal account is more like barking up the wrong tree. Equally, you should avoid posting your stuff on this account.
But setting up the account is not enough. You need to optimize it, and how do you go about it? Below are crucial tips.
Include a link to your website
The sole aim of using this platform is for your Instagram followers to visit your website or online shop. As such, a link is crucial, and you can place it in the bio section.
Consistency in your identity
Whichever profile pic you intend to use, it should be the same on all social media platforms. Besides, it should be professional and echo your business. Observe consistency in color theme and the tone of your posts. In so doing, followers and prospect customers will seamlessly identify your products.
Grow a large follower base
As earlier mentioned, a whopping 1 billion people have Instagram accounts. Luckily, you can get as much as Instagram followers you want from this large pool.
Use specific hashtags
Hashtags allow you to target a particular audience searching for your product. For example, if you sell shoes, you can use hashtags such as #shoes, #boyshoes, #kicks, etc. Not only should the hashtags describe your products, but should also be popular. Luckily there are numerous free and paid online services such as Hashtagify and Ritetag that generate or provide you with popular hashtags.
Post during peak times
To make a killing of your marketing strategy, you need to know when your audience is active. It is the ideal time to present your products to them. You can use analytics tools such as Iconosquare or Sprout Social to gather reports on when your Instagram followers are most active.
Utilize Instagram influencers
If the above tricks seem to hit a brick wall, all is not lost, you can contact popular Instagrammers who are crazy about the products you are selling. However, this marketing strategy has a price tag. Nonetheless, you are guaranteed of explosive product awareness and ultimately obnoxious profits.
Why? These netizens have massive Instagram followers amounting to thousands if not millions. As such, their audience will seamlessly follow your business since basically, they deal with authentic firms or people.
Use Instagram stories
Using Instagram stories linked to your products will undoubtedly put your products in the limelight. The use of this service has doubled that of Snapchat. This exponential growth in popularity is the reason why most behemoth and small businesses are using it to sell.
Besides, Instagram stories enable companies to interact with their audience at a more personal level. Here, they showcase their products in action or present new items. Likewise, you can use this stellar feature to interact with your audience and showcase the real-life application of your products.
Thanks to Instagram algorithms, followers that interact with you regularly, will have your post appear on their feed. Besides, you can request your audience to DM you where you can create a more personal relationship.
Set up an Instagram Shop
Instagram is gradually moving into becoming an eCommerce platform. And if you are not marketing your products on the platform, you are running a "loss business." Thanks to the Instagram Shop feature, you can sell your products directly to your audience.
You can tag your Instagram followers products on Instagram Shop the same way you do with posts. Only that when they tap on the image they are presented with the price of the product and the product page.
Instant Purchase feature found in the Shoppable Instagram Galleries enables your visitors to view the product, add to cart, and purchase the product directly without leaving the app. How convenient is that?
The main advantages of using this feature are that your visitors will buy the product directly, which reduces friction, and you promote products to a "ready-to-buy" audience.
Use quality images
Nobody is attracted to horrendous photos, or are you? If you are about to market your products on Instagram, then quality images is paramount. Post a poor quality image, and we assure you won't get even a single like.
Invest in a high-quality camera. Oh! What about your phone? You can use its camera if it's of high-resolution. Equally important is the lighting. You can purchase a few lights and reflectors to give your Instagram followers a professional touch.
Why not show your audience behind the scenes?
While much of the Instagram marketing should be geared towards the products, a certain percentage, say 40 percent should show the audience how your business operates. This can include silly games in the office, how you package products, etc.
I bet you'd like to see how Facebook is run behind the scenes, right? Why don't you show your visitors the same on how you run your business? You'll be amazed at the number of new likes you'll get.
Hire a marketing agency
As Instagram has been growing wildly within the past few years, so did the social media marketing agencies. Due to the fact that Instagram is becoming larger each month, you can reach even more people than ever before. However, this comes with a downside too.
You will need enormous resources to keep up with the competition in this social network. If you are taking all of this seriously, you should consider hiring a social media marketing agency, like Buzzvoice.com who offer various Instagram services.
Final cut
Instagram is the ideal place where you can market your products and engage with your Instagram followers in a fun but professional way. Follow the above tips, and you can rest assured of a fruitful business.
So, how was the article? Did you find it informative? Which tip do you think you need to apply in your marketing strategy? Let us know in the comments below.
Oh! If you liked this article, why not share it with your friends? Sharing is caring!