Android Tipster participates in the Amazon Affiliates program and may receive a small percentage of a sale at no extra cost to you when you click some links on our site

Summer has arrived and with quite a lot of surprises and important events: Brexit, EUFA and Copa America Centenario. If you want to save big time this summer, then you need to take advantage of the great deals presented on GearBest.com, with its Summer Chillout Clearance!
We are going to talk all about this clearance, so you can take advantage of it. As you know so far now, GearBest is one of the most reputable e-commerce sites online that offers a wide variety of different products, and in order to provide you with a superior experience, they often release these events.
What Can You Buy?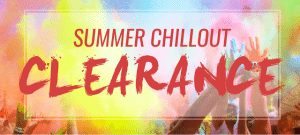 Everything! But let's go part by part. GearBest has many different products in all categories. Even though it's known for selling high-quality electronics and gadgets, they also offer products in Home & Garden, Car Gear and even for Sports & Outdoors. As you can see, you can find plenty of variety on this site, and the best part is that this Summer Chillout Clearance offers you big discounts for different products! Doesn't matter if you want to buy a new drone, phone, tablet or a laptop – you will find a great discount that will draw a big smile on your face!
Toys & Hobbies:
Have you ever wanted to get your own drone? Or maybe it's about time to renew your current one? Then we are glad to tell you that GearBest.com, for this summer, has crazy prices for some of the best drones in the market.
You have the cheapest one that can be purchased for a little more than $10 USD. But of course, these ones are intended for small children or those who just want to give drones a first try. But if you are a serious user, and want to get something of better quality, then you have great deals on HQ drones like the Walkera Runner 250 Upgraded Quadcopter. The whole pack is typically sold at $450 USD, but with this huge deal, you can make it yours for only $140!
And not only that, you can buy supplies for your drones and many other interesting toys!
Selected Cellphones:
Do you think it's about time to get a new smartphone? Then take advantage of these huge promos and select your next phone today! For example, you can buy the great Cubot X9 3G for only $89! When its original price is over $270 USD!
Another great deal is the Cubot X17 4G. Usually sold at $366, if you visit GearBest.com today, you can make it yours for only $139 USD! This is a HUGE deal, a very low price for such a great phone.
Tablets:
Maybe you don't need a new phone but a tablet? Then don't worry, because GearBest.com has you covered! You can get awesome tables like the Cube iWork11 Ultrabook for only $159. And this is a 62% off discount, because its original price is $629. A little more than $100 for such a high quality tablet seems like a joke, but it's real and you can get it at Gear Best! You can use this versatile tablet in many ways, even as a PC!
Another tablet that you can get for around $150 is the Onda V919 Air Tablet. Another high-value tablet with a crazy discount! But you have to be fast, because these deals will expire pretty soon!
And Much More!
Do you need to buy a new gaming headset? Then you will find great deals like the Original Xiaomi Foldable HiFi Headphone for only $79! You can even find excellent deals in HQ watches, and you can them in all prices, so you can buy something that your budget allows. You can even go to the extent of buying a SmartWatch starting at only $27 USD!
All in all, these deals from this Summer Chillout Clearance are very varied. But you have to remember that they won't last forever, they will run out very soon. So, if you want to take advantage of them, then it's time to pick up the pace, enter to GearBest.com and start buying – this is a unique opportunity you can't afford to miss!