Android Tipster participates in the Amazon Affiliates program and may receive a small percentage of a sale at no extra cost to you when you click some links on our site
Modern – Innovative – Controversial
Windows 10 is the latest Operating System from Microsoft which began its long walks on July 29 this year. No doubt its appearance caused a stir – since this is a free upgrade for all owners of a copy of Windows 7, Windows 8 or Windows 8.1, something that Redmond had indeed proposed causing a sea of doubts before its release.
I must admit that I waited with anticipation for the arrival of the update mainly for the inclusion of Cortana, the return of the Start menu and some other improvements that had caught my attention and made me believe that Windows 10 would be a great operating system.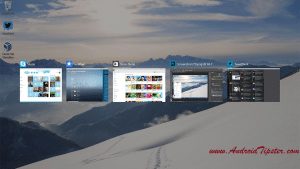 Today, with Windows 10 running on my PC, I can say without a doubt that Microsoft indeed did its homework and the long-awaited upgrade is completely worth it. In fact, instead of waiting to receive notification of Windows Upgrade to allow me to upgrade, I downloaded the necessary files from the Microsoft website and performed the upgrade immediately. All went well.
If you still haven't upgraded to Windows 10 yet and are looking to do it the head over to this post: Best Windows 10 features you might have missed, where I have outlined for you how you can download a copy of Windows 10.
Understanding Windows 10
If you upgrade to Windows 10 from Windows 8.1, as I did, the foremost notable change is undoubtedly the search bar and the new Start menu. Users of Windows 7 will notice a drastic change, although the Start menu is similar, still incorporating the Metro interface driven by Microsoft and any search that was previously done from the Start menu will now be conducted from the search bar where we also find Cortana.
Notification Center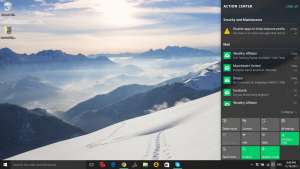 Notification Center is also a very remarkable feature in Windows 10. This allows us to manage all notifications received from the different applications in a very simple and convenient way (similar to some Linux systems, in my opinion, they have always been higher in this aspect).
Moreover, we have a considerable amount of shortcuts to many features that we use often; like screen brightness, airplane, Wi-Fi, Bluetooth and so many more. Four of these shortcuts can be customized to be display and the menu can also be collapsed.
Personally, these are features that I have always considered necessary since Windows needed a way to organize your programs and make them more visible to the user.
At the center of Notifications, you will find direct access to "All settings", a control panel that lets you configure a number of features of Windows 10. After I newly installed Windows 10, one of the first adjustments I made was to ensure that the computer does not automatically restart in case of new updates having been installed, instead, I would be notified to restart when it suits me.
An interesting development in this section is that Windows 10 now finds the most suitable time to restart to avoid disturbing the user. This is based on an analysis of the times in which the user normally uses the computer and what times the computer is mostly idle. Without a doubt, a necessary feature to avoid issues loss of unsaved information.
Microsoft Edge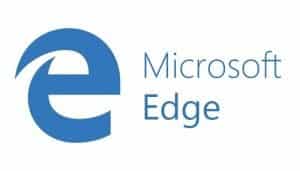 Edge is definitely one of the crown jewels that many were expecting.
The new Microsoft browser, although still lacking many features that users use on a daily basis (extensions, for example), is certainly a great improvement over its infamous predecessor, Internet Explorer. More respectful standards, faster, more efficient … more everything. This doesn't mean that you should now abandon Google Chrome completely and stick to browsing with Microsoft Edge. The new browser continues to evolve and promises much.
Many users still speak about Edge in the same breath as Internet Explorer, you know, the slowness, Stone Age aesthetics and what not. Personally, I think Edge will be talking over with the passage of time because Microsoft is committed to innovation and web browsing cannot be made an exception.
Cortana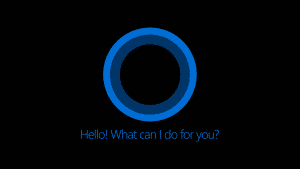 We finally get to discuss the feature that I found most interesting, I couldn't possibly skip Cortana in this entry. Although we are not yet accustomed to the frequent use of this type of personal assistants, we must acknowledge that they can become immensely useful if done correctly.
One of the features of Cortana that I've become accustomed to are reminders.
"Hello Cortana, Remind me to buy milk today at 18:00."
…and with that simple phrase Cortana will see to it that you don't forget to restock your fridge with fresh milk. I like Cortana and I always try to find out what more it's capable of because, as I said, Cortana can be very useful.
Taking the leap of faith
Many must be reading this article from Windows 7 or Windows 8 and may still feel uncertain whether it's the right time to upgrade to Windows 10. A change in Operating System always involves a learning curve to adapt to, but the fact is that Windows 10 is well worth a lot.
In my case, I have not had any serious issues in both the upgrade process and the use of it, and I had Windows 10 installed from day one. It was a clean install so I did not lose any files or applications during the process.
If you finally decide to upgrade, I recommend patience because the process can take a few minutes to a few hours depending on your computer's specs.
Once installed, check that Cortana is working properly and after following the setup wizard, organize the Start menu, etc. And of course, make sure that Windows Update is working and updated as soon as possible to correct errors for which Microsoft has released a patch already.
In short, Windows 10 is, in my opinion, the best Windows yet. Microsoft has listened to the community complaints arising out of the release of Windows 8 and this upgrade was specifically made to address many of these problems.
Don't hesitate to ask for if you ran into any problems.
PS: not at all related to Windows but if you're looking for the best phone deals, then here's the post that has you covered: 7 Cheapest Android Phones.
Don't forget to check out our deals and discounts section for some of the cheapest premium Android phones available anywhere.