Current main features:
Follow users
Generate various graphs about your followers like gender distribution, follower engagement, posts per week and much more.
View how you can optimize your posts based on tags used which result in highest engagement.
Determine the best time to post based on the engagement of your pictures.
Lot's of filters for scraping users
Schedule by day and by hour. (So you can say e.g. to only follow users on Monday between 5-6 and 8-9)
And lot's of smaller hidden stuff left out for you guys to discover
Track users you interacted with, so you can see exactly who followed you back and what the reason was (e.g. filter uses was #love)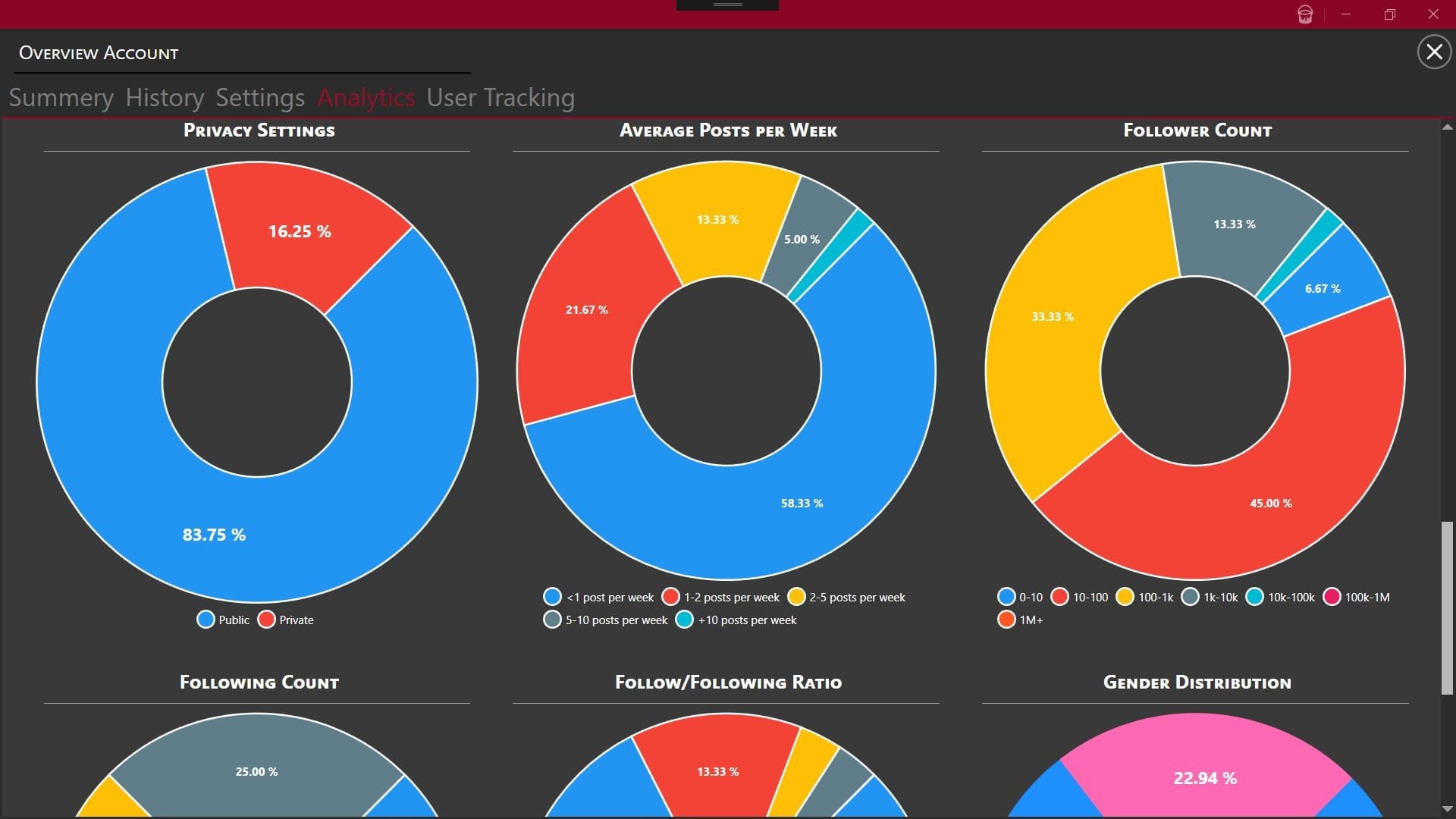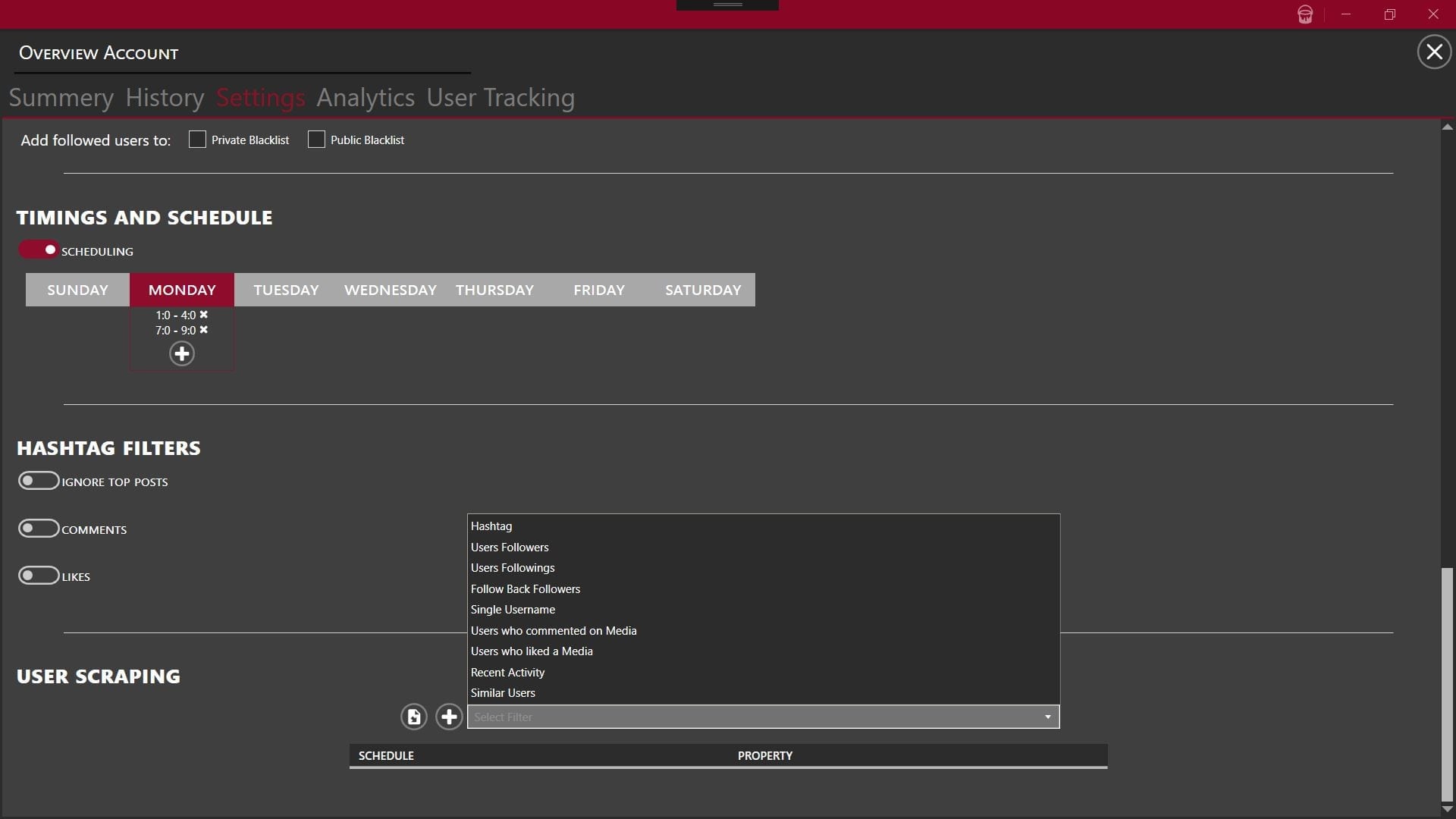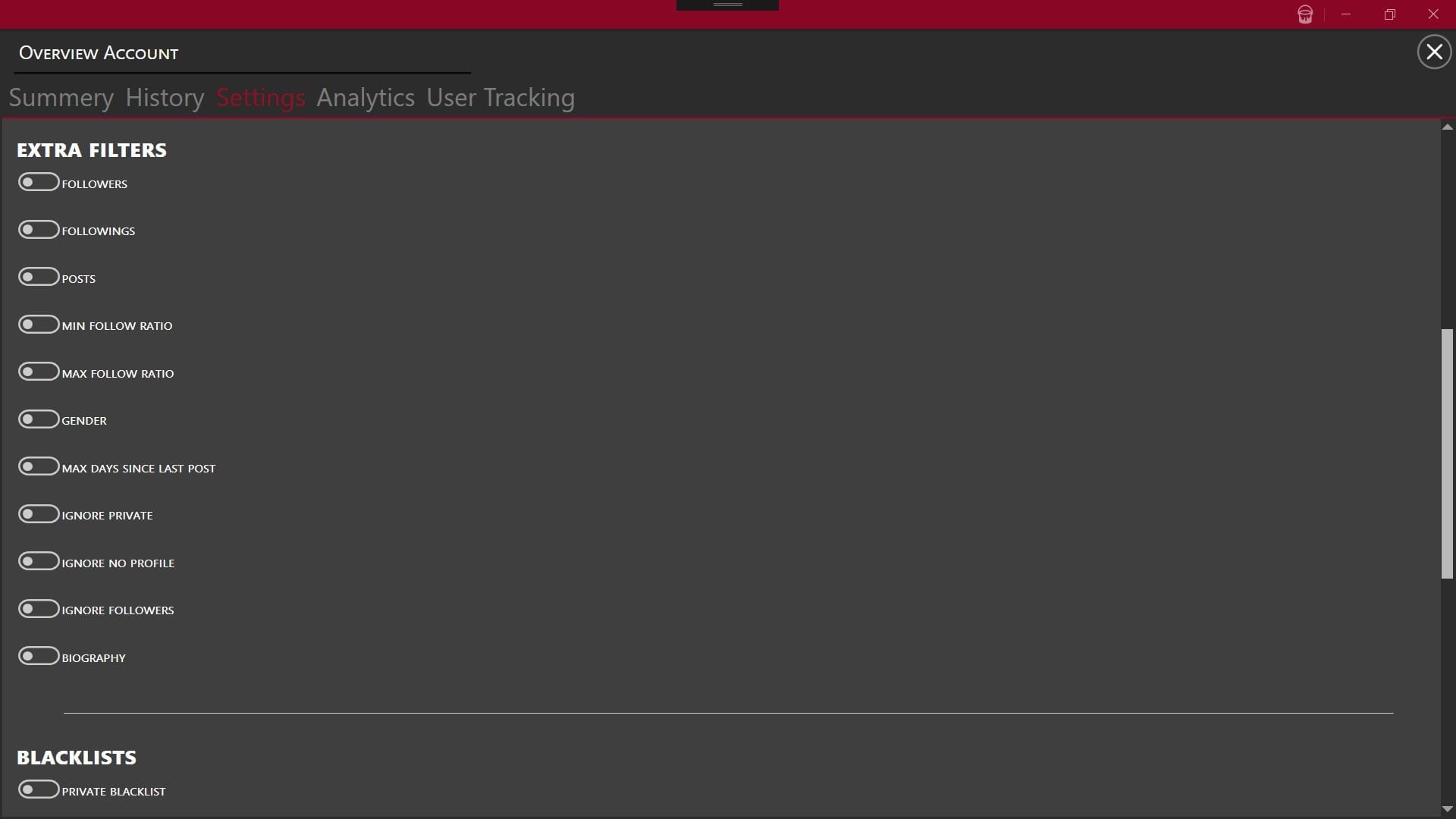 Notes:
Currently, the max allowed accounts is 10
Accounts support proxies (If you intend to run more than 5 accounts make sure to use dedicated proxies)
Some buttons are disabled, these have not been implemented yet.
You can only run one instance of this tool if you wish to run multiple instances simply run the tool with the argument "-mull"
This is a beta version. The full version with more features will be released in the next few weeks.
Requirements:
Windows machine with .Net 4.5 or later installed.
An Internet connection
Instagram account
UPDATE 16.10.2017
Some exciting news: The full version has been released with a lot more features added to it.