GearBest is back again with their amazing deals on Notebook Computers. From popular brands like Xiaomi to less popular ones like Chuwi, GearBest is offering high discounts over a wide range of notebooks.
Here are some of the deals on Notebook laptops you can't afford to miss.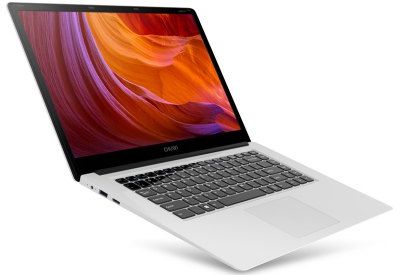 After the success of Chuwi's first Lapbook, the company is back with another model called the " Lapbook 14.1 ". Lapbook 14.1 boasts the new Intel Celeron N3450 processor with Intel G9 graphics, which is pretty much an upgrade from the Atom X5 Z8300/Z8350 used in the previous gen Lapbook 15.6.
Other specifications include 4GB RAM, 64GB eMMC and the notebook is backed by a 9000 mAh Li-polymer battery which should be good for 7+ hours. It features a 14.1 inch IPS Full HD 1920×1080 display.
Lapbook 14.1 runs Windows 10 Home edition out of the box and has a MicroSD slot, two full-sized USB ports, and mini HDMI output. It measures about 0.8 inches thick and weighs 2.9 pounds.
On the connectivity front, the Lapbook 14.1 supports WLAN, LAN, Wi-Fi 802.11 b/g/n, and Bluetooth 4.0.
Key features of Chuwi Lapbook 14.1
Simple and Elegant design
Lightweight and easy to carry around
Latest Intel Processor – 7th gen Apollo Lake N3450 64bit 4 cores CPU
Full HD IPS display
Pros
Budget-friendly price
Decent performance & battery life
Very attractive design
Sharp display with great viewing angles
Cons
Optical drive absent
Only two USB ports
Plastic back cover
Low internal storage – only 64 gigs
If you're impressed by the specs of Chuwi's latest Lapbook 14.1, make sure you grab one of them from GearBest.com. GearBest is offering the notebook at a discounted price of $259.99. Buy here
VOYO VBOOK A1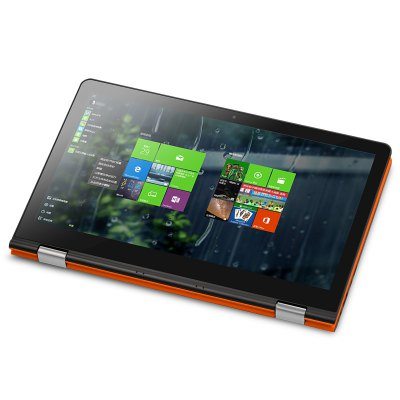 VBOOK A1 is VOYO's answer to Lenovo's convertible tablets. Available at a budget-friendly price, VBOOK A1 features an 11.6-inch FHD IPS screen with 1920×1080 resolution and runs Windows 10.  It uses Intel APOLLO LAKE N3450 Quad Core 1.1GHz processor coupled with Intel Graphics 500 GPU, 4GB RAM and 32GB eMMC+128GB SSD storage.
The tablet is backed by a 12000 mAh battery, that promises 8 hours video playing time. The device comes with one USB 3.0 port and one USB 2.0 port.
Talking about the camera, VOYO VBOOK A1 comes with a 2MP front camera for video calling. About the connectivity, the device supports Wi-Fi, Bluetooth 4.0 and 4G LTE.
Key features of VBOOK A1
Beautiful design
Latest Intel processor
Full HD IPS display
Great battery – 12000 mAh
Pros
Affordable convertible tablet
Decent battery life – 8 hours of video playback
Good screen
Solid build quality
Cons
Not so good speakers
Crappy trackpad
If you're looking to buy a convertible tablet for around $300, then VBOOK A1 would not be a disappointment. You can get the tablet for $299.99 from GearBest.com.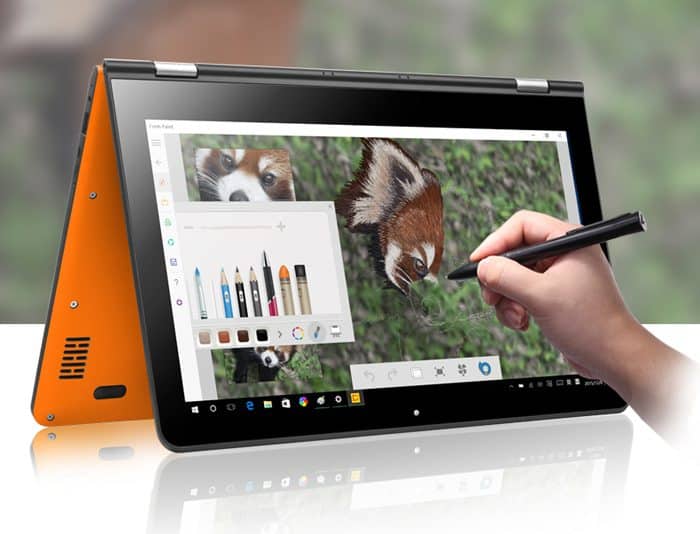 VOYO VBOOK V3 is an upgraded version of the VBOOK A1. It is powered by Intel APOLLO LAKE Pentium N4200 Quad-Core 1.1GHz processor and Intel HD Graphics gen8 GPU.
VBOOK V3 features a 13.3-inch FHD IPS display with 1920×1080 resolution. Other than 4GB RAM and 32GB eMMC, there is also a 128GB SSD storage. It is backed by 12000 mAh battery, that promises 9 hours of video playback.
In the camera department, the device has a 2MP sensor for video calling. The convertible tablet comes in orange and gray color variants. It supports Bluetooth 4.0, Wi-Fi and 4G LTE. The laptop, however, has only one USB 3.0 and one USB 2.0 ports, which is quite a disappointment.
Key features of VOYO VBOOK V3
Gorgeous design
Active Stylus pen
Full HD display
Great battery – 12000 mAh battery
Pros
Incredibly affordable
Convertible feature is just great
Good screen
Decent battery life
Cons
Not good for gaming
Terrible Trackpad
Keyboard feels cheap
If you're planning to buy an ultrabook, but have a budget only around $250, then VBOOK V3 is for you. Buy here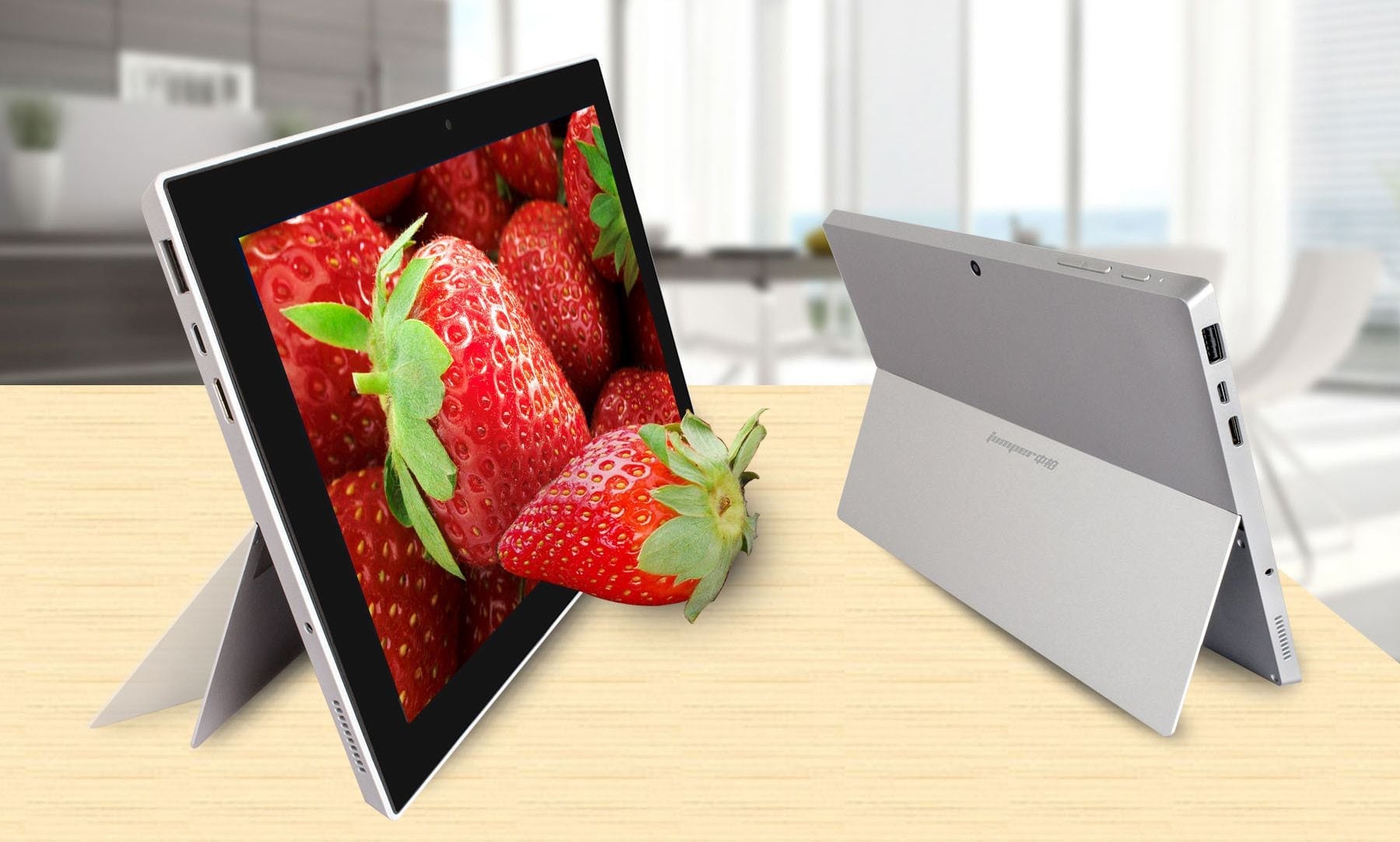 Jumper EZpad looks similar to Microsoft Surface 3 with its kickstand and rear metal housing. EZpad 5SE features a 10.6 inch IPS screen and runs Windows 10 on board. The processor used is an Intel Cherry Trail Z8300 Quad Core 1.44GHz coupled with Intel HD graphics, 4GB RAM and 64GB ROM.
Unlike many other low-budget notebooks, this one has got both rear and front cameras. The rear and front cameras are each 2MP shooters.
EZpad supports Bluetooth 4.0, 4G LTE and Wi-Fi connectivity options. It is supported by a 6000 mAh battery. It has only one USB 2.0 and one USB 3.0 ports.
Key Features of Jumper EZpad 5SE
Both front and rear cameras (2MP each) are present
Super affordable
Easy to carry around
Pros
Decent build quality
Great value for money
Good speakers
Two position kickstand
Cons
Poor battery life
Poor touchpad
USB ports can't power external 2.5″ drives
Planning to buy this one? Head over to GearBest and get EZpad 5S for a 50% discount. It's sold for a price of $164.99. Buy now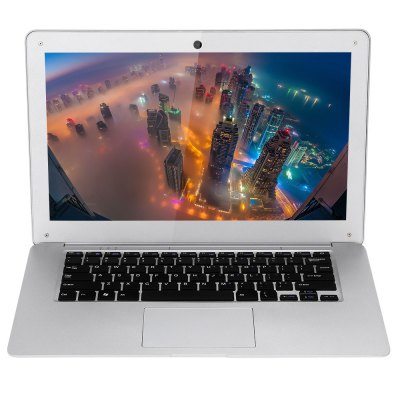 Another laptop from Jumper – Ezbook 2 Ultrabook. It's a 14 inch 1080p screened laptop running Windows 10 out of the box. The ultrabook is powered by Intel Cherry Trail X5-Z8300 Quad Core 1.44GHz processor along with integrated Intel HD graphics.
Ezbook 2 has 4GB RAM and 64GB eMMC. The camera part is a bit disappointing with only a 0.3 MP front camera. The device is powered by a 10000 mAh battery that promises 6 hours of video playback.
Let's talk about the connectivity. It extends support for 4G LTE, Bluetooth 4.0 and Wi-Fi. It has 1 x USB 3.0+1 x USB2.0 ports.
Key Features of Jumper Ezbook 2 Ultrabook
Awesome design and build quality
Decent performance
Decently bright, sharp screen
Pros
Durable and light
Very comfortable keyboard
Great looks
Cons
Speakers aren't any good
Battery capacity could have been pumped up
The best thing about the Jumper Ezbook 2 is its price. It's available for just $175 on BestGear.com.
Which one of the above notebooks impressed you the most? If you're planning to purchase any of these devices, do let us know about it in the comments below.