If you're looking for an Android smartphone, there are hundreds of different models on the market. For many consumers, the amount of choice is overwhelming. Today, we're going to help you narrow down your choices. Whether you're looking for something affordable, something powerful, or something you've never seen before, this list covers everything you could possibly want in an Android smartphone.
Still not enough? Luckily, all of these phones are on sale this week. If you're in the market for a new Android smartphone, make sure you check them out while they're cheap.
The Best Brand-Name Android Smartphone: OnePlus 3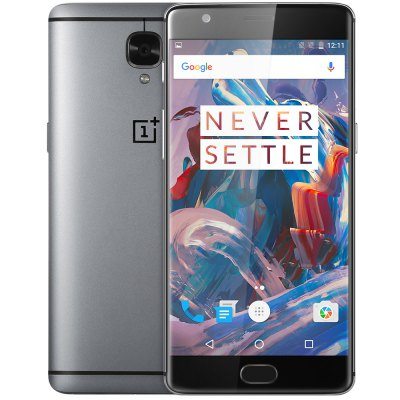 If you've been following our blog, you know that we're a fan of the deals. Right now, Chinese smartphones are the best value you can find. What sells here for a few hundred dollars' costs upwards of $800 locally. Despite the incredible savings, these phones aren't for everyone. Sometimes, you want the security that comes with a brand-name product.
OnePlus is one of the few companies to sell affordable Android smartphone locally in the US market. Their phones are known for containing some impressive hardware, and the OnePlus 3 is no different. With a 2.2Ghz Snapdragon 820 processor, 6 GB of ram, and 64 GB of internal storage, this is a phone that will last you a long time. The durable case and brilliant display is protected by a curved sheet of Gorilla glass, ensuring that your investment is safe. At $450, it's a little more expensive than we're used to. But it's powerful hardware means that you'll be able to get your monies worth before it becomes obsolete.
The Fastest Android Smartphone: Xiaomi Mi5s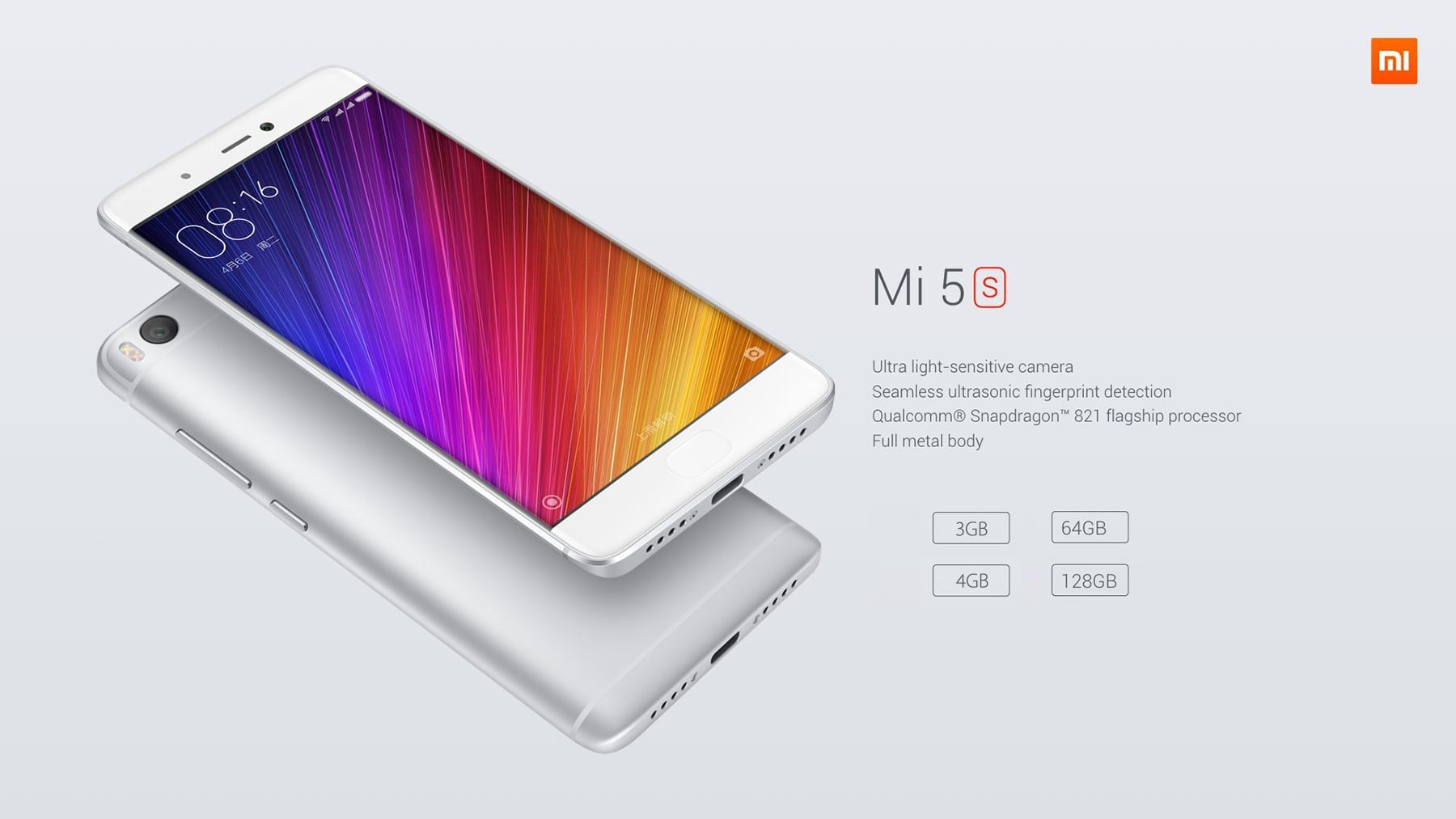 Xiaomi is the 5th largest smartphone manufacturer in the world, and they only promote their phones in a few countries. They're known for creating high quality, reliable phones that don't skimp on performance. At $350, the Xiaomi Mi5S phone is one of the hottest deals on the market. Although you're getting it for nearly half the price you'd pay locally, you still get the same powerful hardware you expect. A Snapdragon 2.15Ghz quad-core processor, 3 GB of high-speed memory, and 64 GB of internal storage is more than adequate to help you perform even the most demanding tasks.
What really sets this Android smartphone apart is the impressive interface. Xiaomi phones still run all the Android applications you're used to, but they've replaced inefficient interface with their own. Known as MIUI, this interface makes your phone up to 20% faster that equivalently models. If you're frustrated by your laggy phone, you'll be glad you upgraded to the Xiaomi Mi5s.
The Cheapest Android Smartphone: Uhans A101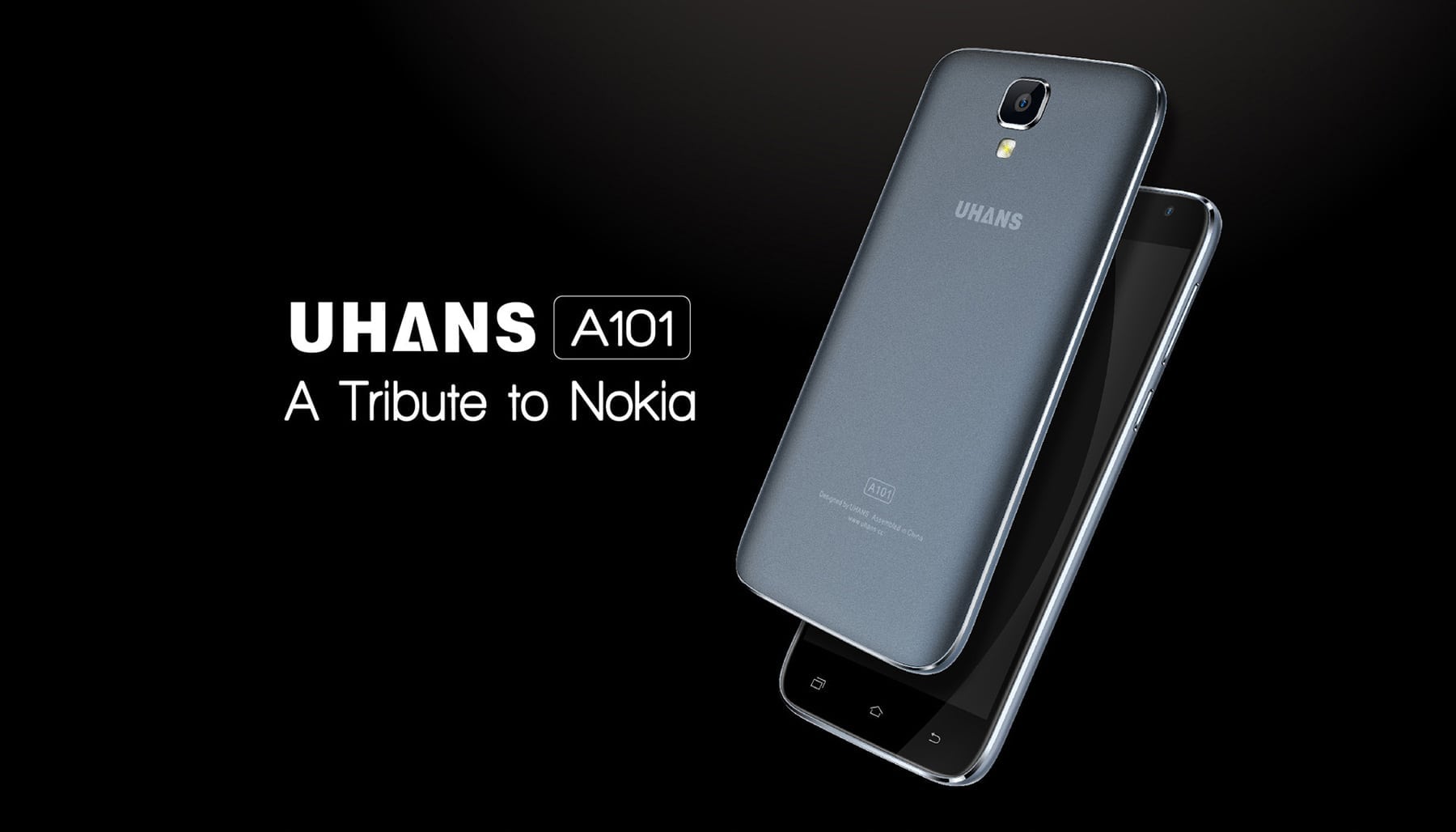 Shopping for affordable smartphones can be quite a challenge. Most of the time, the market is flooded with poorly designed handsets that were created only to allow manufacturers to clear out outdated components. Fortunately, Uhans has a solution.
Their A101 handset might be priced like a basic phone, but it performs like a mid-range model. It runs the latest Android 6.0 operating system, so it's up to date for all the latest apps. The 1.3Ghz quad-core processor is great on battery, and still powerful enough to handle most day to day use. Web surfing, social media, streaming music, and even watching movies is enjoyable on this phone.
Obviously, any Android smartphone can perform those basic tasks. But what impresses us about the Uhans A101 isn't that it is capable of performing demanding tasks, it's actually good at them. The performance feels snappy, responsive, and generally just well-designed. You do have to make a few sacrifices. For example, 8GB of local storage isn't going to hold three years of photos, and 1 GB of ram requires that you close applications that are not in use. Considering that it would cost over $100 just to fix a cracked screen on most phones, a little less storage is a small price to pay for such a great deal.
The Most Stylish Android Smartphone: Elephone P9000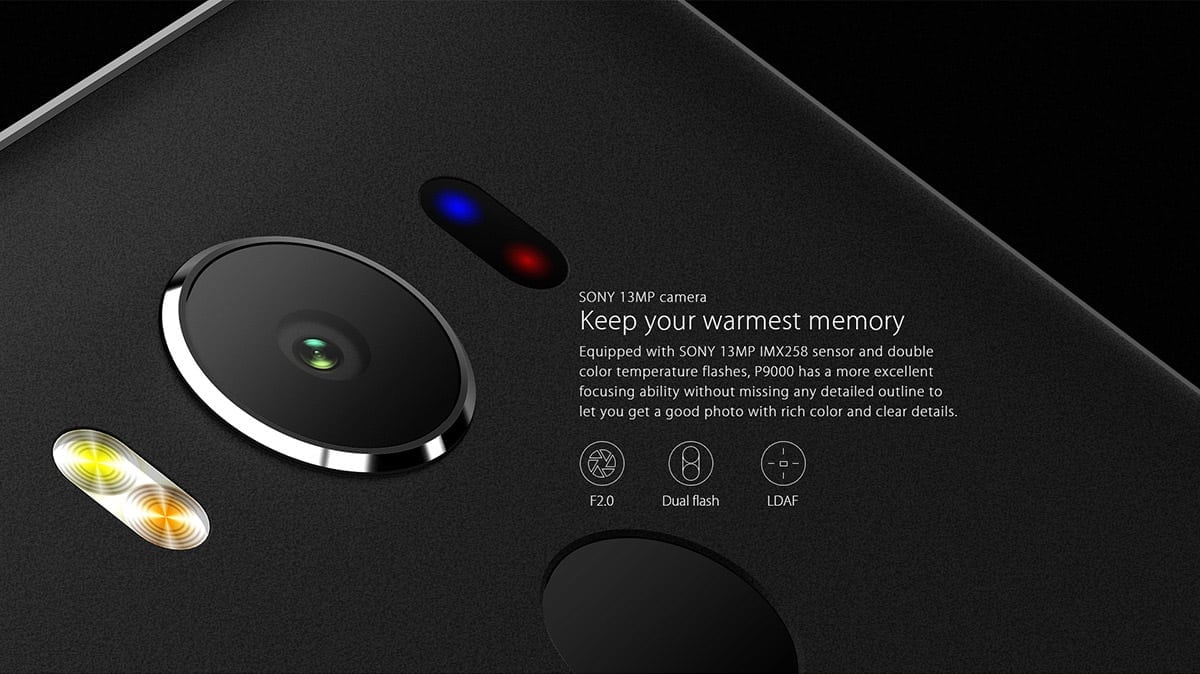 When smartphones first came out, it was unlike anything we'd seen before. With every new generation that was released, the enclosure would have some impressive design tweaks that consumers loved. Over time, manufacturers figured out a system that works and have stuck with it. Sure, there are a few small tweaks, but it's rare for a phone to come out and impress us with just looks alone.
With the release of the Elephone P9000, we're once again drooling over a perfectly designed piece of hardware. The display is completely edge to edge, something that we have never seen before. The only part of the face that isn't vibrantly illuminated is the smooth ceramic faceplates that contain the earpiece and the home button. The back is covered with the same luxurious ceramic material, making it easy to hold in the hand. Unlike most modern Android smartphones which are a little round, this one is very squared off. This gives It a professional, well-engineered feel. But what ties the whole thing together is the thick aluminum band that runs around the side of the phone. Not only does it protect it from damage, but it feels simply incredible.
Now, just because it looks good doesn't mean you can't put it to work. With a 2Ghz octa-core CPU, 4 GB of ram, and 32 GB of internal storage, you'll be hard-pressed to find an app that doesn't run well on this phone.
The Most Reliable Smartphone: Oukitel K6000 Pro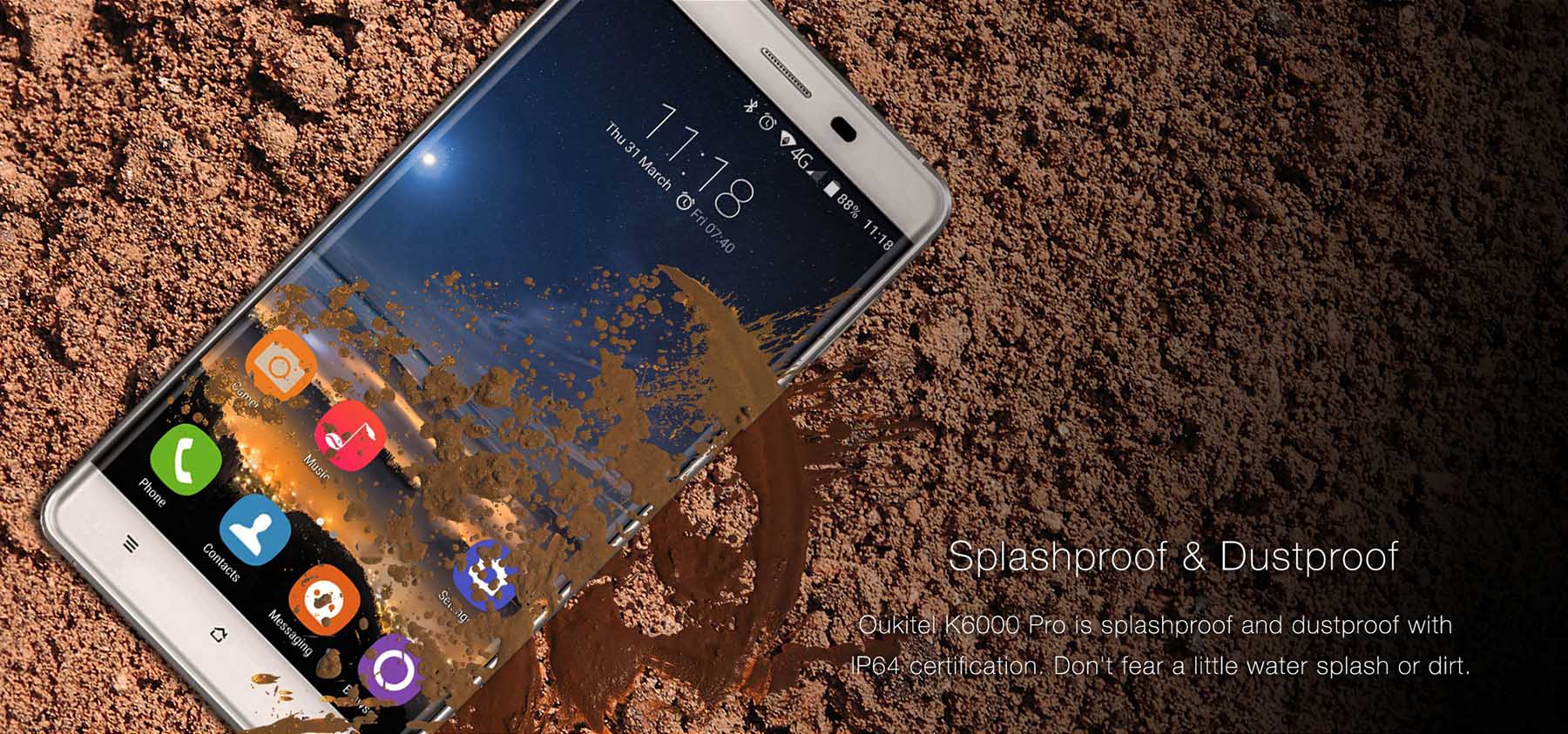 Whether you're using your phone for business, or just want to be connected at all times, reliability is important. If you're tired of running out of battery, suffering from performance issues, or experiencing errors, then the Oukitel K6000 Pro is for you. This is a bulletproof phone designed for power users who aren't willing to compromise.
What makes it so powerful? For starters, it uses a completely unmodified version of Android 6.0. This means that it has better compatibility than anything else on the market, and will be more regularly updated than competitors. The 8-Core 1.3 GHZ CPU is designed for users who want to have their browser, email, social media apps, readers, and other day-to-day applications open at all times. With 3 GB of ram, all this multi-tasking won't be slowing you down.
The outside of the phone is just as durable as the internal hardware. The screen is protected by a curved piece of DragonTail glass, which has proven itself to be harder than GorillaGlass. The all metal construction is almost like an armor, ensuring that this phone is ready to take on just as much as you. But the best feature of all? It's 6000 mAh battery can last for days on a single charge. Most phones are cutting their battery size down to 2000 mAh to help them fit into ultra-thin cases, but Oukitel wanted to make something with no compromises.