In just under a month, students will be returning for another semester of education. Whether you're returning to high school or heading off to complete graduate studies, you'll need a way to stay connected. With new people to meet and old friends to hang out with after class, picking up a new Android smartphone means you'll be able to reach your friends anytime you like. Putting the hottest new technology in your pocket doesn't have to cost an arm and a leg. We've hand selected the 3 best inexpensive Android smartphones for the student of 2016.
XIAOMI REDMI Note 3: For the Gamer on the Go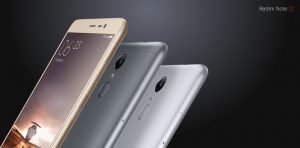 Whether you want to play the latest 3d games or just take your media with you at all times, the XIAOMI REDMI Note 3 has cutting edge technology that power users crave. The 2GHZ 8 core processor is one of the most powerful CPUs on the market, capable of handling even the most demanding apps with ease. The 32gb of internal storage has a fast access time and can store all of your multimedia, so you can enjoy crisp high definition video on the vibrant 5.5" 1080p display. The durable aluminum housing and Gorilla glass faceplate mean that this powerhouse can stand up to the abuse of day to day life, even when you're on the go. Retailing for only $179, you won't be able to find a better deal anywhere locally. Check it out here.
Ulefone Power 4G Phablet: The Phone That Never Dies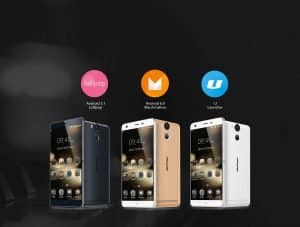 If you're trying to balance school, hobbies, sports and hanging out with friends, you might have a hard time finding the time to give your phone a charge. The Ulefone Power 4G combines a massive 6060mAh battery with a specially made, ultra low-power MediaTek CPU to ensure this phone will last twice as long as it's competitors. But just because it's efficient doesn't mean that it's weak. The 64 bit octa-core CPU and 3gb of internal ram mean that this phone can handle whatever apps you want to run without lagging, freezing or glitching out. With the latest Android 6.0 operating system, this phone is ready for whatever adventures the year will bring you. See it here
OUKITEL K4000 Lite: A Powerful Device that Won't Break the Bank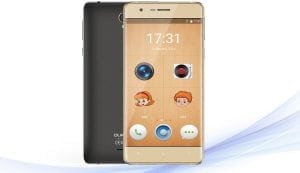 Have to save your money for tuition? Just because you're on a budget, doesn't mean you can't have a powerful smartphone. Despite the light price tag, this phone still packs a high-performance chipset that lets you run all of your favorite communication apps without a hint of lag. The 64bit Quad Core Processor can handle 4 separate applications at one time, while the included 2gb of ram provides enough of a working buffer for whatever you choose to throw at it. While the internal 16gb of storage space can hold 3500 songs, if you still need more space simply chuck in a $20 SD card for another 32gb of file space. For only $80, the K4000 Lite is the most inexpensive way to keep yourself connected throughout the school year.
BONUS: Zeblaze Blitz 3G Smartwatch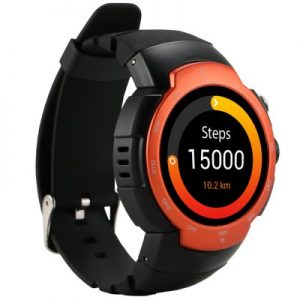 Want to stay in shape this year? This smartwatch by Zeblaze is a powerful fitness tool that sits comfortably on your wrist. Track your daily steps, monitor your heart rate or set reminders to take a study break! With a waterproof housing featuring Gorilla Glass, this smart watch will be with you rain or shine to help you keep fitness a priority. Complete with Google Android 5.0, this watch keeps messaging, GPS and voice texting at arm's length.