The idea of 'spying' on others may sound insidious, but under the right circumstances, it can actually provide many benefits. In fact, being able to track and monitor your children, family members or even employees could help to improve their safety and security.
In order to do that, however, you'll need the right tools – which is why knowing more about Hoverwatch is a good idea.
"What is Hoverwatch?"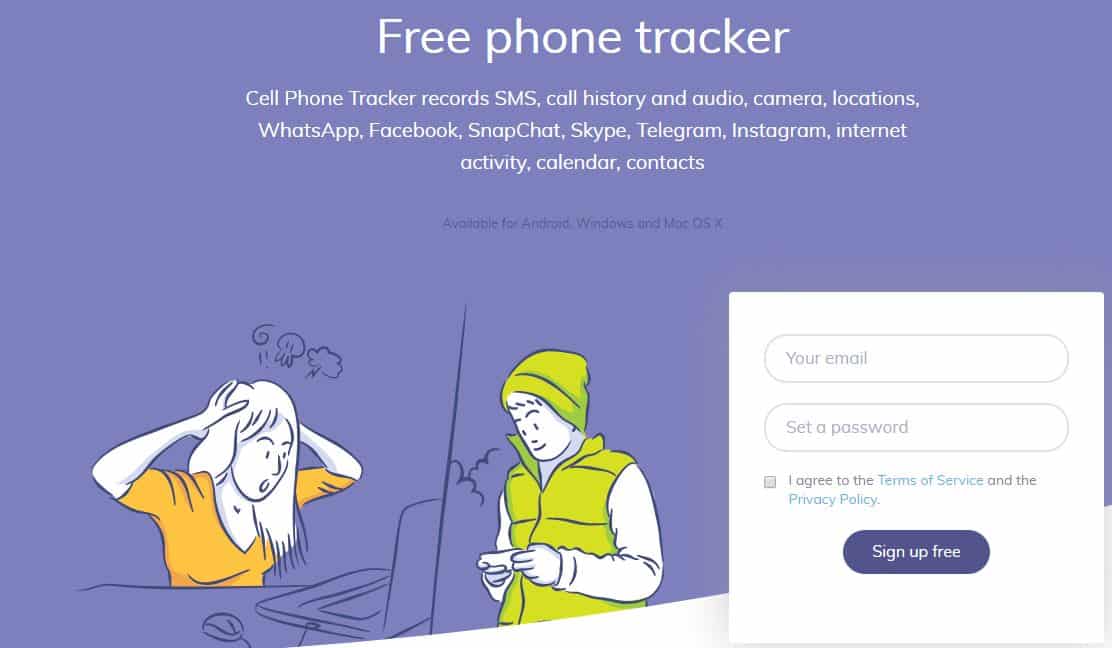 As you may have guessed, Hoverwatch is a spy software designed to work on Android, Windows, or Mac OS X. It provides a wide range of features to track the devices, monitor any activity, and report on them.
The company itself was founded in 2002 and its popularity has surged over the years. Today it is installed on over 12 million devices across the globe that includes both personal users as well as small and large enterprises.
"Why Use Hoverwatch?"
Needless to say, Hoverwatch is useful if you want to track and monitor your devices for any reason. The two main reasons that you may want to use it, however, are for:
By tracking and monitoring your kids' mobile devices and computer activity, you'll be able to protect their safety. It can help you to not only keep tabs on where they are but also ensure that they aren't exposed to online predators and other potential threats.
For companies both large and small it is important to keep track of what their employees are up to. By using Hoverwatch you'll be able to improve overall security as well as protect against potential data breaches.
Naturally, there are lots of other specific cases in which Hoverwatch may come in handy – such as to make sure employees follow the rules, monitor children traveling alone, and so on.
Key Features
As mentioned previously Hoverwatch will provide users with a wide range of features to track and monitor activity in many different ways. Some of the key features that you need to know about are:
Track and record phone calls

so that you can find out anything you need about both incoming and outgoing calls.

View all SMS messages

that are sent or delivered to the device.

Monitor website history

and save it to be viewed later.

Keep tabs on popular instant messaging apps

including Facebook Messages, Whatsapp, Snapchat, and Viber.

Track the location of devices

using GPS or cell phone location services.

Snap screenshots of Android devices

to capture the current activity.

Capture photo when the screen is unlocked

on Android devices to verify the user.
To be perfectly honest Hoverwatch has many other features, but based on the list above you should be starting to see how comprehensive it is. Suffice to say it will provide you with unfettered access to track everything that is going on.
Pros
By this point, you're probably aware of some of the benefits that Hoverwatch brings to the table. The main advantages that it brings to bear are:
No rooting required

on Android devices for Hoverwatch to be installed, which is

better for security

in general.

Easy to install

and can be set up as well as installed on various devices in a matter of minutes at most.

Runs in stealth

and is completely invisible to the user as well as does not show up under the list of installed apps.

Provides different packages

for personal (1 device), professional (5 devices) and business users (25 devices).

An online dashboard

that lets you monitor all the devices that you're tracking from a single hub.
Cons
Although Hoverwatch does have a lot to offer, it is not perfect. Before you decide whether or not you want to use it, you should be aware of some of its main issues:
Tracks a limited range of instant messaging apps

compared to some of the other popular monitoring and

free phone spy

apps.

Some stability issues

have been reported by users, including gaps in the tracking or instances where the monitoring data was not properly recorded.

No iOS version

will mean that you cannot track Apple mobile devices at all and will need to use other software instead.
Conclusion
Now that you know both the advantages and disadvantages of Hoverwatch – what do you think?
At the end of the day, it is definitely easy to see why it is a popular app, and it will enable you to track and monitor devices quite easily. That being said it does have its drawbacks – some of which may be frustrating at times.
If you really aren't sure whether or not Hoverwatch is the right fit, there's no reason to worry too much. The best option may be to give its free trial a whirl to put it through its paces and see firsthand what it can do.
Related: