AVG Antivirus Android
While Google and Apple take the security of mobile devices their OS powers seriously, cyberattacks are far from becoming history.
Both those large enterprises empower their operating systems with built-in anti-virus software that continuously scans for malicious viruses on the device level, app stores, and cloud.
So far so good, but the bad news is that hackers evolve with new technologies that break these security measures. For instance, the Judy malware might have infected over 36 million Android devices, and it reportedly was embedded into 40 apps that had years of presence on Google Play Store.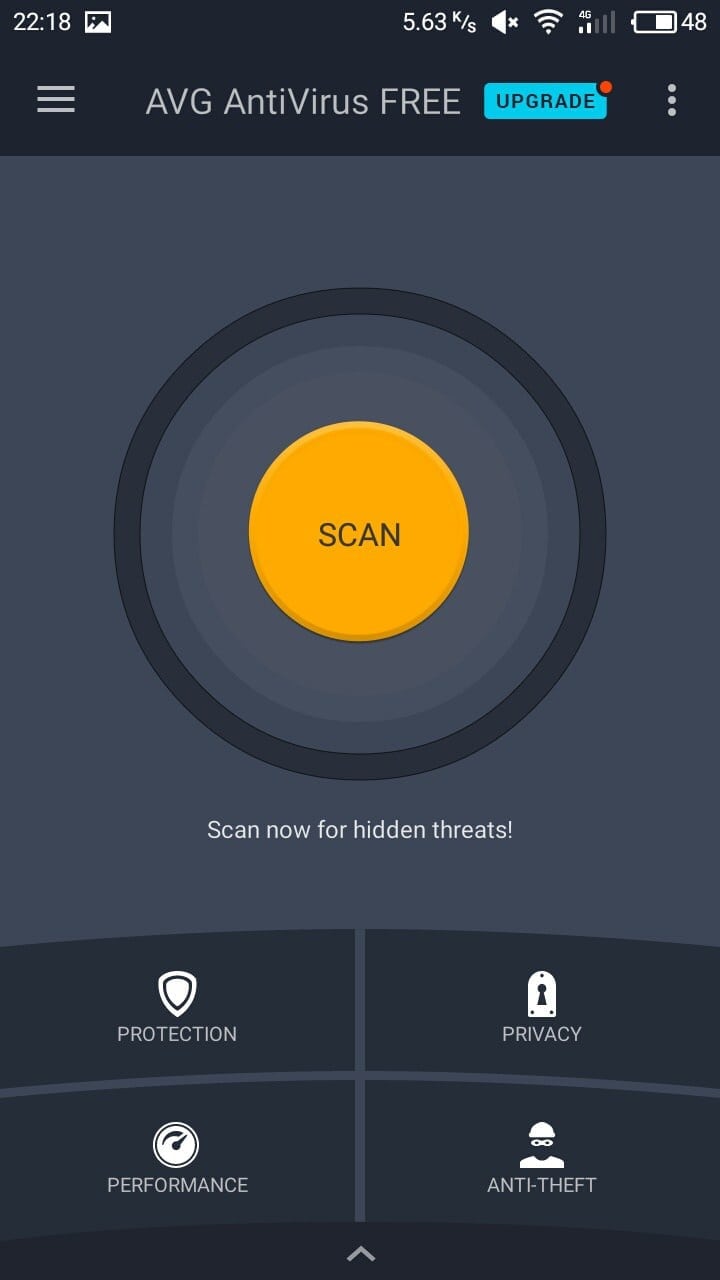 If a giant such as Google is, fails to counterattack those malicious viruses, chances of you doing so are tiny. Anyone that was relying on Google or Apple protection for securing their smartphones should reconsider the possibility of installing an antivirus.
Some antiviruses may slow down your device and take a bit more memory than other apps. But your privacy is more important than some free megabytes of storage. Luckily, there is no struggle at finding an antivirus for your smartphone. They are plentiful in numbers and available for free or for a small price.
One of the best-rated and most popular antiviruses for mobile is AVG.
AVG Antivirus is the most completed security tool for mobile devices.
Besides it having over 100 million installs and maintaining a decent 4.5-star rating, it comes with features that surpass expectations of a security app.
The app lets you scan your device for spyware, malware, and other viruses at any given time. Protect you from visiting hacked sites or apps containing any malicious software, and scan WiFi connections.
Almost everything associated with Internet connectivity poses a risk with it.
Free WiFi connections can contain spyware to gain access over your bank accounts or social media accounts, free apps may contain malware and visiting random websites on the web may lead to your device being hacked.
You may either rely upon Android security or take measures on your own and Download Free Android Security App yourself.
Additional features of AVG dedicate themselves to maintaining and boosting battery life on your phone, allowing you to lock particular applications with a passcode, scan already-installed files on your device, secure your search, block unwanted phone calls, and even locate and secure data on your phone in case you lose it or your device gets stolen. AVG's built-in Find My Phone is one of the best ways to remotely lock your lost device, make it ring, or erase everything on it.

Something else that will make you love AVG is that most of its services are offered for free and upon installation, you gain a 30-day free trial of premium features.