Everyone needs a smartphone. The leading smartphone brands are competing with each other to enhance camera quality, use new platforms and add a number of new features to lure the buyers. Of course, they charge a very expensive price for their new devices, but Xiaomi is doing something different and very good for the buyers. It has launched XiaoMi Redmi 3 Pro Smartphone, which is certainly the best device to buy if your budget is not so high. We have explained below in details why it could be the best low-budget Smartphone.
XiaoMi Redmi 3 Pro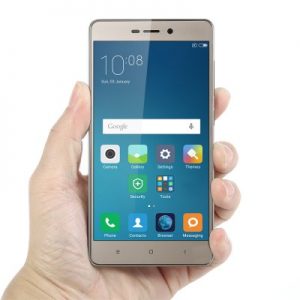 It is a budget phone launched by Xiaomi. It comprises aluminum unibody, robust octa-core processor, 5 inch IPS display, 13 megapixel camera and 4,100 mAh battery. Certainly, buyers would't expect such impressive features in a budget phone, but Xiaomi managed to do it. This Smartphone is quite different from the Redmi Note 3 because Xiaomi has introduced it with upgraded processor. The screen size is enhanced and the plastic buttons are replaced by metal buttons. Xiaomi has enhanced its internal storage, RAM size, camera quality to make it a better device for all users across the world.
Main features of Xiaomi 3 Pro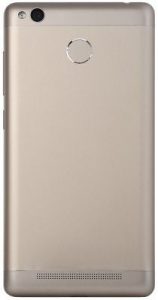 You shouldn't expect to get such quality features in many smartphones of the same price range. The main features of the XiaoMi Redmi 3 Pro include:
5 inch IPS display with 720p resolution and 274ppi.
It offers Cortex-A53 processor and Adreno 405 GPU.
It comprises 3GB RAM and Snapdragon 616-Octa Core CPU.
The 13MP camera has autofocus and face detection technique along with LED flash. The front camera has 5MP quality for quality selfies.
Developers have developed this phone for Android 5.1.1 Lollipop platform, which is probably one of the latest versions of Android operating system.
This phone offers gigantic 16GB internal memory, which you can extend by using an external SD card.
It supports 4G LTE Cat.4 and it offers basic features like Wi-Fi, Bluetooth 4.1, GPS, FM Radio and High-Quality Music.
It has a dual microphone to perform noise cancellation.
4,100 mAh battery charges quickly and you get long-lasting battery backup with this phone.
How is the price so low for such high-class features?
This budget Smartphone was launched in March 2016 and it has taken the smartphone market by a storm. Xiaomi hasn't revealed much regarding screen protection. They didn't say that the XiaoMi Redmi 3 Pro would comprise protective glass or other protection of the screen. It could possibly mean they haven't spent much in improving the safety of the display. However, the user can still use tempered glass to enhance screen's safety. XiaoMi has not used NFC, which is as expected if it is offering a Smartphone with non-removable battery. We have to admit that it still seems quite surprising that the base price of this Smartphone is quite low, while other companies are charging near around double the price for the same features.
Price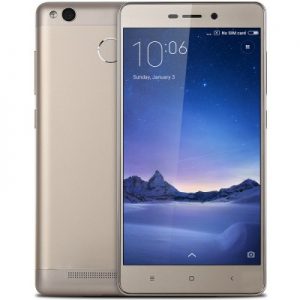 The company is selling this Smartphone for USD$ 207.32, but you can buy it at more affordable prices online. The online dealers are providing this Smartphone at only $157.34. It is available in 3 different colors and the price also varies according to the color you choose. You pay $157.34 for Golden Xiaomi 3 Pro, $160.65 for silver color and $159.54 for deep gray color.
Pros
XiaoMi Redmi 3 Pro seems a great device. It has many features that you can consider as the Pros. It will be better to check all the pros in points below:
The camera quality is simply great for such a low budget phone. It is offering 13MP rear and 5MP front camera with autofocus features Aperture f/2.0. It can click HDR, Panc shots, which make it a great device for clicking high-quality images.
It has aluminum unibody and metal buttons, so that chances of damage to the body are quite low.
It supports Android 5.1.1 Lollipop and you can upgrade the android version later.
Related: XiaoMi Redmi 3 Review
Cons
Definitely, XiaoMi Redmi 3 Pro seems like the king of all other phones in this price range, but it also lacks in some features.
It doesn't offer any protection against scratch and scuffs.
There is no NFC.
You cannot remove the battery.