We've become accustomed to seeing new brands of smartphones popping up in the market packed with the best of specs while the prices remain relatively low. One such brand that made an entry into the market in February of 2016 is Vernee. The brand has since fought its way up to a point we can clearly see it taking on the big guys leading the industry today. But in keeping the prices so low for such seemingly high-end smartphones, did they cut any corners to make this a reality? Below, we're going to review three of the latest smartphones by Vernee.
Let's dig right in.
Vernee Apollo Lite Review
Design
While it fits great in the hands and is easy to type on with just one hand, in terms of aesthetics, on a scale of 1 to 10, I would rate the Vernee Apollo at a 7. The back looks somewhat sleek with its edgy look, but the front, to me looks just basic like any other 2015 smartphone. It doesn't look like a lot was spent in the design department for a smartphone of this stature. I may be a little biased here as the edged screen of the Samsung Edge and Elephone S7 are stuck in my head. That being said, I'm pretty sure a lot of people don't really mind keeping the classic look going and the Vernee Apollo's design will definitely excite them.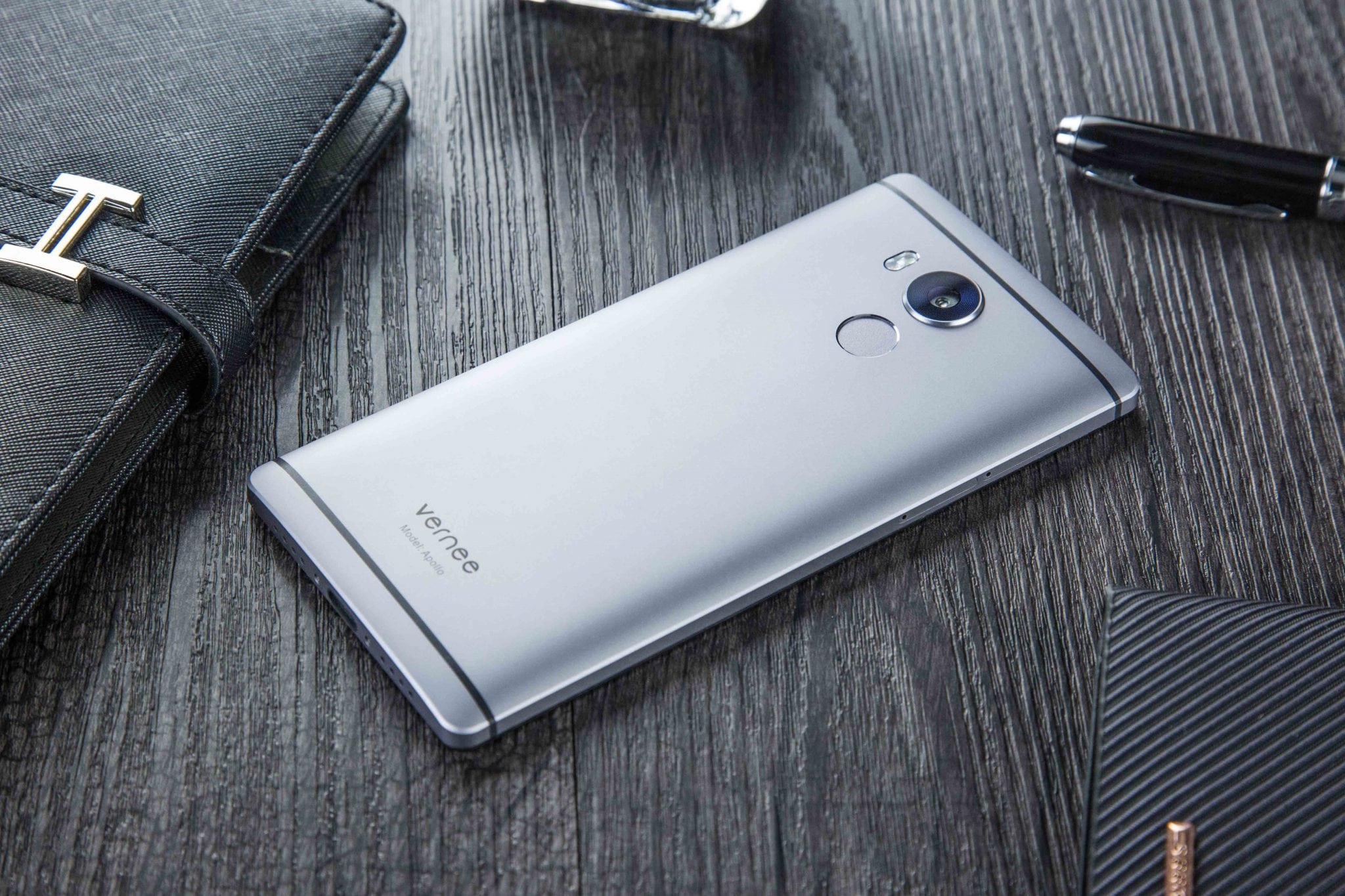 Specs
When pitched against other MTK flagships, Vernee Apollo's prowess clearly stands out, especially for it's 21.0 MP back camera. And it doesn't end there. It also comes at a half the price of its contenders.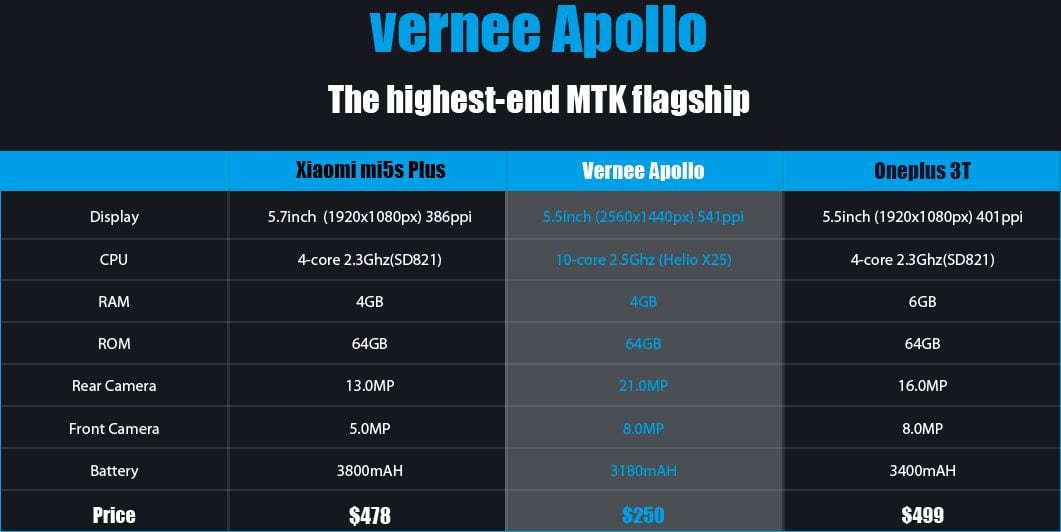 In terms of performance, Vernee Apollo boasts of being the most powerful Helio X25 flagship available in the market as we jump the year to 2017.
Battery life
With Vernee Apollo, you're getting a 3180 mAh battery which along with its deca-core processor guarantees the battery will last you a full day for a power user.
It also comes with a charger dubbed: 'Pump Express Plus 3.0' which is meant to charge the phone faster than the regular smartphone charger.
Vernee Mars Review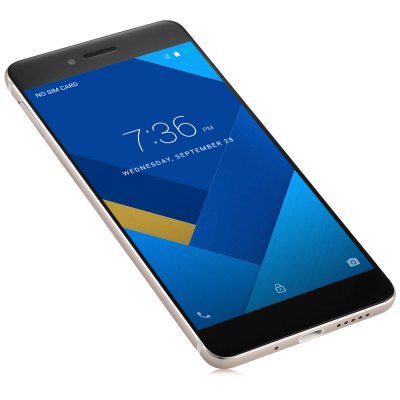 We did a review of the Vernee Mars in October and since then, nothing much has changed about the phone's performance. It still feels smooth in the hands and despite installing more apps, there isn't much change to report back about. From the emails we received, a good number of our readers loved its Apple-risque (is that a word?) look, and we look forward to reviewing similar smartphones.
A review of the Vernee Thor
Display
Vernee Thor outwardly packs a very basic look, but same can't be said about its display. With a 5-inch, 720p screen, this phone has made a commendable attempt at displaying real-life colors so that images look and feel real and is a pleasure to browse the internet on.
Sure, it could be better, but you can't really complain, for this smartphone goes for as little as $116 at the time of writing this review.
Performance
Vernee Thor is powered by a 1.3 GHz octa-core processor, the MediaTek MT6753, which is commonly used on smartphones that are meant to keep the performance top notch as possible while keeping the price ridiculously low.
It also comes with 3GB of RAM to ensure you're able to multitask without considerably affecting its performance. If you're seriously looking for the most budget-friendly Android smartphone, you couldn't possibly go wrong with the Vernee Thor.
Gearbest is running a post-Black Friday promo for all three brands of Vernee smartphones. Check them out today.