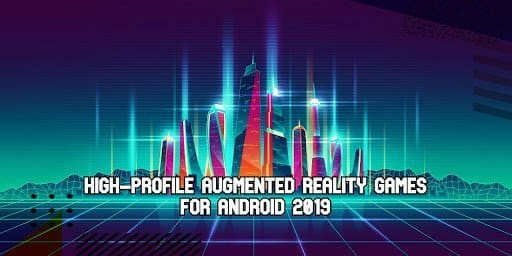 How does Augmented Reality gaming actually work? Let's take a look at it in comparison to the VR experience.
Whereas, Virtual Reality requires a proper headset and a dedicated space to create an immersive gaming environment for the user, Augmented Reality superimposes the digital content of the game (video/audio) on the user's real-time surroundings through a smartphone device's camera.
In other words, you can play an AR game while taking the subway, sitting in the library, snacking at a roadside stand or sipping your coffee at work, provided you have a phone with a functional camera and a reliable data package to back you.
Consequently, hundreds of AR titles have made their way into the ever-flourishing gaming industry over the years. However, the one game that has changed the metrics of AR gaming and reached an iconic status is Pokémon GO.
Capitalizing on the 'gotta catch em all' nostalgia of the young millennials, this Niantic release has brought the players out of their homes and on the roads to collect digitally augmented Pokémon of the rarest degree to become the ultimate champions.
According to the Guinness World Records, Pokémon Go broke the record with the mobile game grossing the highest ($2.7 million) in its first month! Even today, you can find communities of players addicted to this game and going on such geo-locating adventures to complete their collections.
What's new in store for AR gaming, though? Here is a brief look at the Augmented Reality games, which are expected to build off the Pokémon GO craze, and bring your favorite Hollywood classics to life on your android smartphone. Hang tight and check out our top AR game picks for 2019 below.
Initial release date: June 21, 2019
Harry Potter is not just a name. It is a phenomenon, which has gripped the 1990s generation so powerfully that every time 'Hogwarts' comes up, five out of ten people in a room lookup with teary anticipation in their eyes.
It is just a small example of what J. K. Rowling's epic fantasy series has achieved on a cultural plane. That is, it has knit the would-be wizards and witches from around the world into a thriving and throbbing community of magic-mongers.
And now, an Augmented Reality game has been released by Niantic, the maker of 'Pokémon GO', to further extend the wizarding world of 'Harry Potter' and fuse its virtual experience with the physical world. Yes, 'Harry Potter: Wizards Unite' does precisely this by:
Recruiting you in its Statute of Secrecy Task Force as an acting wizard or witch,

Empowering you to retrieve Foundables – magical artifacts, memories, creatures, and people, etc. dispensed in the real-world surroundings,

Preventing the dark magic of The Calamity from affecting the Muggle world, so on and so forth.
The game packs a strong 360-degree advanced Augmented Reality framework, which makes the experience more realistic than ever, so you can cast spells and team up with other players without the slightest difficulty.
'Harry Potter: Wizards Unite' is available to download on both Google Play Store and iTunes for free. Click here to get a powerful network deal to go along with it, and make sure the AR game runs without the slightest glitch.
Late July 2019
We've all made sandcastles on the beach or pillow forts in our room at least once. You see, when you're young, building things from scratch carries a thrill of its own. This impulse for creating is exactly what Mojang expands on and incorporates in its Minecraft game series.
Recently, the developer has dabbled in the advanced Augmented Reality technology to bring the creative landscape of Minecraft into the real world that you and I live in.
Once Minecraft Earth beta is released widely, you can download it to your android devices, activate the AR lens and start building castles and forts all around you with 3D holographic layering. Cool, right?
Updated: April 19, 2019
Pre-historic beasts of the Mesozoic era have enthralled audiences ever since the first Jurassic Park blockbuster tore through the cinematic universe.
There is just something particularly refreshing for kids and adults alike about seeing the flying pterodactyl soar through the clouds, the sneaky velociraptor hunt in packs, the gentle brachiosaurus graze at the treetops and the mighty T-rex booming at the center of it all.
These reimagined times teach us about those that perished and those that we can still save – i.e. the endangered species. 'Jurassic World Alive' instills a similar sense in the players, acting as members of the Dinosaur Protection Group (DPG), and commissioned to:
Explore their surroundings with camera phones in hand and find all the dinosaurs on the map via geo-location.

Collect DNA of rare species and experiment in the lab to create hybrids.

Fight with other players in real-time using proper dino-battle teams and earn rewards.

Feed your dinosaurs in the new Sanctuaries and interact with them in multiple ways for a more immersive experience.
With a 4.3 out of 5 rating on Google Play Store and a 4.4 out of 5 on iTunes, 'Jurassic World Alive' by Ludia Inc. wins with its mind-blowing Augmented Reality experience, hiding a few scares around every corner for you.
Wrapping Up
So, download the aforementioned high-profile AR games from your android play stores as soon as possible to experience an adventure unlike any other.
Author Bio: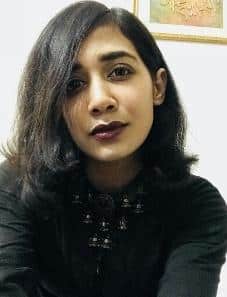 Rimsha Ather
Rimsha Ather is a professional writer with two years' worth of practical experience in content creation, curation, and marketing. Her blogging interests range from technology to travel, with the latter gaining special attention from the readers. On the side, she is a metal-enthusiast, an occasional painter and a culinary freak with flavorsome stories up her sleeve.
Twitter: @wildflowerdust
LinkedIn: Rimsha Ather