Call recording app for Android and iOS
Parents' biggest concern these days should be who their kids are talking to on the phone. There are so many incidents of smartphone abuse nowadays that kids suffer through because of their lack of caution while making friends.
Whether it's at school or your kids' online friends who they talk to, anyone can threaten their privacy and make them vulnerable. It is essential for parents to know how to record a phone call to ensure that their kids are having safe friendships offline and online.
While there are many other ways to ascertain that your kids are not trusting the wrong people, it can be done way easier with the help of an app that records phone conversations.
Here's how you can set up a call recording app on your kid's phone.
1. Get an app to record phone calls and monitor activities
The first thing parents need to do is to get a smartphone monitoring app. A phone call recording app is designed to remotely access a phone and retrieve data out of it, without letting the smartphone user know about it. Parental monitoring apps are safe and legal to use. So if you are a parent worried about your kid, you can get one without facing any consequences.
One app that you can use for this purpose is XNSPY if you don't want to spend a lot into monitoring your teens. XNSPY is available at a very low price of just $8.33/month. Skip that evening coffee and get this for your kid.
2. Download and Installation
After that, all you need is to get your hands on your kids' cell phone for a few minutes so that you can download and install this app onto it. This can be done easily if you have set some house rules with the use of smartphones.
If you can alienate your kids from their smartphone even just for once, and only for a few minutes, you can install XNSPY onto their smartphones. Once done, you won't have to do it again.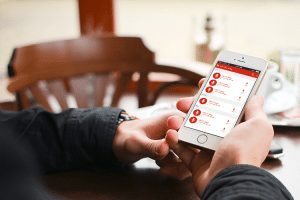 3. Recording calls
After doing the first two steps, you just need to open the control panel of the app on your internet browser. XNSPY is compatible with all Android and iOS devices. So if you are using an Android smartphone, you can also download the Dashboard app, which is a substitute for the online web page-based control panel.
From there, you will just have to activate the call recording feature and XNSPY will start recording every call that your kids will make or receive. The good thing about this app is that it will record both sides of the conversation so that you can know exactly what your kids have been talking about.
4. Use phone logs tracker
To supplement call recording, you can also check your kids' phonebook and SMS conversations to know a little more about their friends. XNSPY can also monitor Instant Messenger chats, call and multimedia from WhatsApp, Facebook Messenger, Viber, Line, Skype, Kik, Line, iMessage, and Instagram.
With call recording app set up on your kids' cell phone, you can easily know if your kids are planning anything unsafe or if they have been bullied, or bullying someone.
XNSPY is one of the very few apps that allow you to record both sides of the conversation. There's no reason why you should stay in the dark about your kids' everyday activities when they leave home.
We'll be happy to respond to your queries so feel free to leave us a comment below in the comments section.
Related: