Android Tipster participates in the Amazon Affiliates program and may receive a small percentage of a sale at no extra cost to you when you click some links on our site
For the first week of August we bring you some of the best Android apps as reviewed by Cole Bailey, a reknown android apps reviewer.
One app in particular actually pays you to chat and is free to download. So here we go:
top five new Android apps.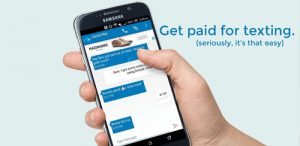 This app looks like a normal texting app, but it's really not normal at all because it pays in actual Dollar bills just to use it. You see they place an ad in your text window and give you some of the ad money just for using the app to test. And they claim the average user sends about 4000 texts a month and can make upwards of $10 a month just for using the app which rounds up to about $120 a year.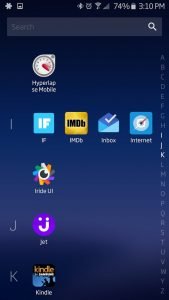 Arrow is the first launcher made completely by Microsoft for Android. It's pretty clean with only 3 screens and it has 10s of ios sprinkled throughout in the design, definitely brings a different approach to Launchers and will probably get better with time. At the time of writing this, the app is only available to a select group of people and if you're interested in testing the app try joining Google+ testing community, that said, it isn't clear if they're accepting outsiders at this point.
Alternatively you can just head over to APK mirror and try it out.
3.) Livetext (free) by yahoo.
So i guess yahoo is trying to get in on the social media movement with this new approach. Basically Livetext is a messaging app where you can watch the other person but you can't talk to them audibly, only through text. It's an interesting concept that may, or may not take off but in my opinion is definitely worth checking out anyway cause it's pretty different.
2.) Focus (free/premium) by the famous Kernel developer Francisco Franco.
This gallery app is a well designed alternative to google photos. If you don't feel comfortable with google sorting your photos with their special algorithms this app lets you do that simple tagging. The tagging system makes things super easy and keeps things organized without there really being a hassle , it's clean and well thought out and brings even more features if you go for the premium version so i would definitely check it out as it's a good alternative to any real gallery app.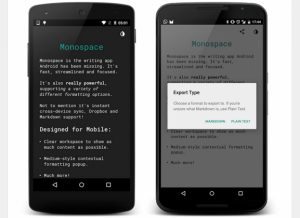 Monospace is a minimal note taking app with a really nice clean design and is one of the better note taking experiences on Android. There's just enough features to make jotting down notes really easy and with just a hash tag you can group notes together, you can even link your Dropbox or import some plain text or even export them to google keep. It's a really nice app i would definitely go download it and makes typing on Android super clean, minimal and beautiful.
That's it for today guys, leave me a comment if you have any requests or question.
see also: