Links updated: 12.08.15
Repost from 17.04.15
Smartwatches are finally taking off, and everyone is excited about getting their first. Usually, I'm one of the last people to spend money on a product that has just hit the markets but I have to admit that it's been hard work resisting the latest Smartwatches showing up in the market today. My unspoken principle has always been to allow for all the necessary tweaks and updates following feedback from consumers to be implemented so when i ultimately buy the gadget for myself, both the software and hardware will be much stabler at this point.
So summer is here, and now's a great time to dress our wrists in the latest tech that complements our smartphones and fits well with the season. In 2015, given the amount of new smartwatches hitting the market, it's going to be a tough task choosing the best. There are simply so many to chose from, and for a first time buyer, especially, you'll be like that little kid in a candy shop and you're more likely to go for the wrong taste.
So I took the load off of your back and dug around for all I could find on matters smartwatches. I intend to make this 'review' short but concise so I'm going to limit my preference to five main categories:
(Click Image or name to view all features on Amazon)
Best Smartwatch for Battery Life
Arguably thicker than it's plasic brethren, Pebble Time Steel feature, a sleek, new design, as well as an intuitive, time-organized interface, a microphone for voice reply and dictation, fitness tracking, access to more than 6,000 existing apps, and plenty more.
Its thickness allows for larger battery that lasts up to 10 days!
Best Fitness Smartwatch
Garmin has blended an impressive set of features for swimming, running, cycling and a whole lot more all on aboard. The only downside i can think of is its dated design that may limit its usefulness to the gym, for those keen on aesthetics.
Best for Style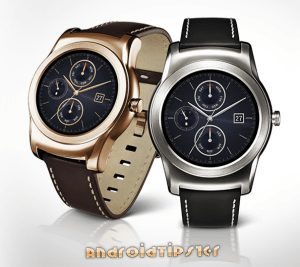 The Urbane makes up for the injustice Garmin did to your style. The silver and gold models are both a serious eye- and light-catching. The regular Urbane unlike the premium-looking Urbane LTE, looks much more fashion and feminine.
Best for iOS
Apple watch is a force to reckon with in the smartwatch business for plenty of reasons. It blends well with your other apple products and is probably the perfect blend of
fashion and tech.
It's also the most unisex as well.
Best Android Smartwatch
The SW3 beats all it's rivals with its built-in GPS features. With the Sony Smartwatch 3 you can leave your smartphone at home when you go jogging. With the latest update, you can pair with wireless headphones for beats on the go. This is my personal favourite for both its stylish look and its in-built features.
Did I miss your favourite device off of my list? Let me know what your opinion is using the comments section below…