A review the best noise-canceling headphones in 2020
The forever growing noises around us are a reality that every person walking the face of the earth right now is woefully aware of and struggling to make peace with.
Whether you are on a flight, on a bus, at the supermarket, at the movies, at a coffee shop, at your work desk or even in the comfort of your home, the noises just don't seem to leave you alone.
Planes flying overhead, trains whizzing past, crying babies, barking dogs, talkative co-workers, people playing loud videos on their smartphones, the world around us is riddled with distracting noises.
In the midst of all this humdrum, stealing a few moments of peace and quiet to hear your favorite songs or watch a movie without the dialogues drowning in ambient noises can be a real struggle.
Even if you are dying for a quality nap after an exhausting day, there are so few options out there to satisfy your need
The amazing thing about technology is it comes up with the perfect solution for all your problems. In this case, it is noise-canceling headphones that are designed to cut out sounds one does not want to hear.
These intricate engineering marvels have found a huge favorite among people who'd do anything for their daily dose of uninterrupted, noise-free entertainment.
The growing demand has led to more and more manufacturers flooding the shopping aisles with their offerings of noise-canceling headphones, which brings us to another challenge – of picking out the perfect set from a sea of options.
We simplify that choice for you with this lowdown on how to pick the right noise-canceling headphones and the best options to choose from.
The award-winning engineers at xFyro audio created the most advanced pair of waterproof earbuds on the market, bringing next-generation technology today's active listener.
Choosing the Right Noise Cancelling Headphones
Given that noise-canceling headphones come in myriad shapes, sizes, fits, design, specs, and price points, you'd need to assess your own requirements and preferences before you go shopping for them.
The first and foremost thing you need to decide on is the fit of the headphones. Do you prefer an in-ear model that is super-portable and compact in design or would you rather go for the larger on-ear/over-ear variants?
The thing to bear in mind here is that while in-ear headphones have decent noise-canceling abilities and make a great workout accessory, their over-ear counterparts are a whole lot better at blocking out unwanted noises, which is the sole purpose of noise-canceling headphones after all.
Besides, the larger on-ear or over-ear models are more comfortable to wear as they cover the earcups instead of being placed right on the mouth of the ear canal, making them ideal for prolonged usage and also more hygienic to use.
But, at the same time, the variants with the collapsible designs are a lot more portable, which makes them a travel-friendly option.
Another aspect to factor in while making a choice is the battery life. Most headphones in this category accord an average of 20 hours of run time, some even more. A lot of wireless models today offer a wired backup to prolong usage time.
However, the options of active noise-canceling headphones that will actually run passively without battery support are few and far between.
The other question to ask yourself is, do you really want all the ambient noises to be cut out completely or do you just want them to minimized to an extent that they don't interfere with your audio experience while still allowing you to be aware of the goings-on in your surroundings.
A complete noise-canceling feature may not be the ideal choice if you are looking for headphones to be used on the go, as it makes you absolutely oblivious to your surroundings, thus, increasing the risk of mishaps.
There are quite a few options out there that allow you to adjust the noise-canceling abilities to be aware of the world around you by either toning down or temporarily disabling the noise-canceling abilities.
Best Noise Cancelling Headphones to Choose From
Once you have zeroed in on your specific requirements by factoring in these dynamics, you are all set to shop. Here are some of the best noise-canceling headphones to choose from:
Bose QuietComfort 25 Review
It should come as no surprise that a Bose offering tops this list because no one quite makes audio equipment like Bose. The QuietComfort 25 by this leader in sound tech are hands down the best-wired noise-canceling headphones on the market today.
Of course, having to deal with wires may not seem an exciting proposition to many users given the variety of wireless headphones in this category, however, the benefits of a lined-in microphone and remote that make them ideal for having two-way conversations over phone calls and video chats, besides using them for music and other audio related purposes, far outweigh the presence of wires.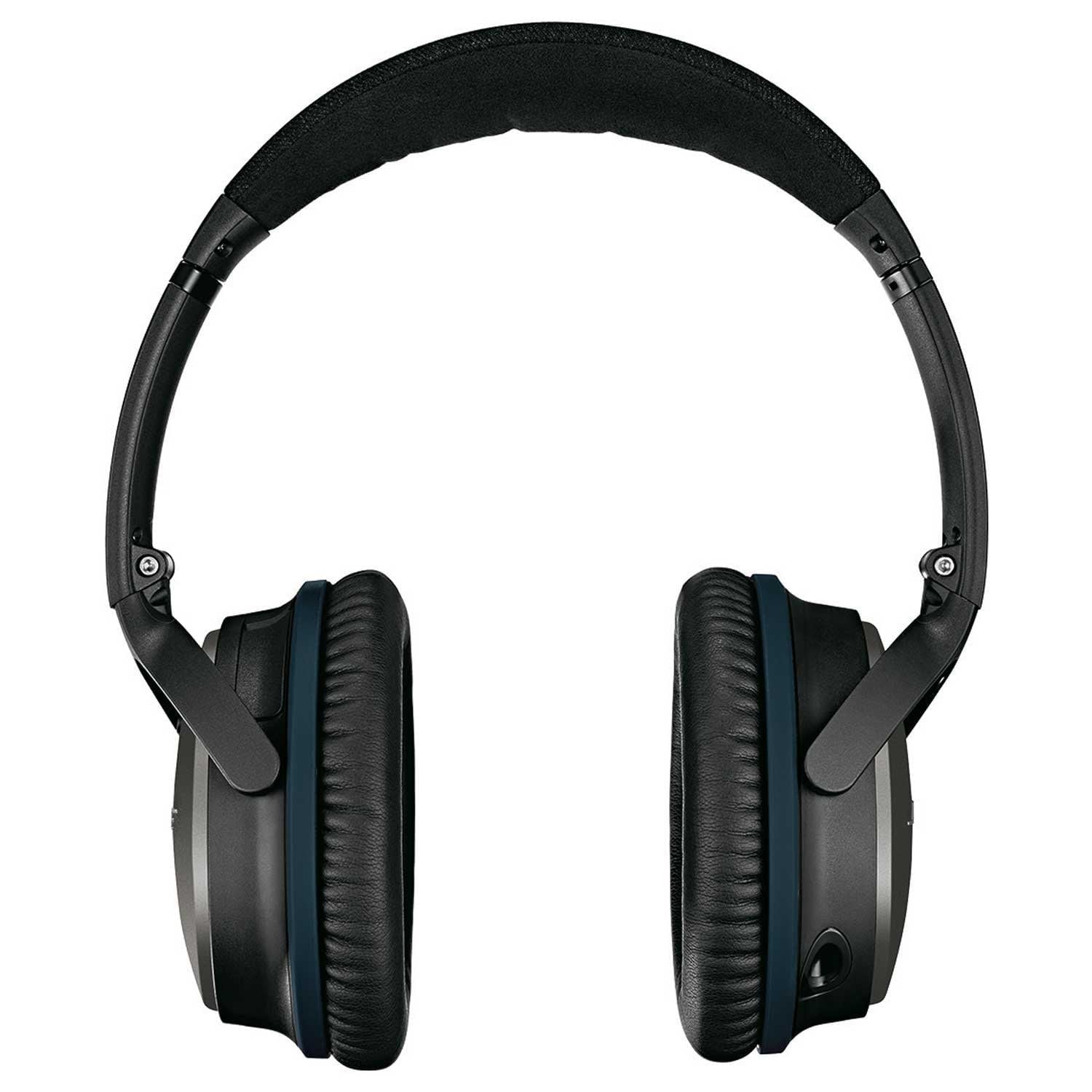 The QuietComfort 25 is available in three color variants – Triple Black, Black, and White. Besides, you get a separate model for Apple and Android, which makes them compatible with a wide cross-section of smart devices, thus, adding to their versatility.
Many experts and users claim that the Apple model of these headphones works just fine with Android, Windows as well as Blackberry devices. However, if you use an Android-based device, it is advisable to go with the Android model, just in case.
After all, you don't want to be left high and dry with an incompatible set of headphones after having coughed up nearly $200. While Bose markets them for a suggested MRP of $299, you can land a good deal with e-sellers like Amazon where these headphones are available for much less.
SONY WH-1000XM2 Review
If there is one market player that is giving Bose some serious run for their money, it has to be Sony.
The award-winning 1000X headphones from Sony with great noise canceling and exciting audio capabilities successfully took on the popular Bose QC35 and emerged first past the post.
The electronics giant has repeated the feat with 1000X's successor, the WH-1000XM2. What works well in favor of this Sony offering is the sharp design that creates a promise of immersive audio experience with practically no noise disturbances and delivers on it too.
In that sense, the WH-1000XM2 bears a striking resemblance to its predecessor and that's fine because there was hardly any room for massive improvements or need for dramatic changes in the 1000X, to begin with.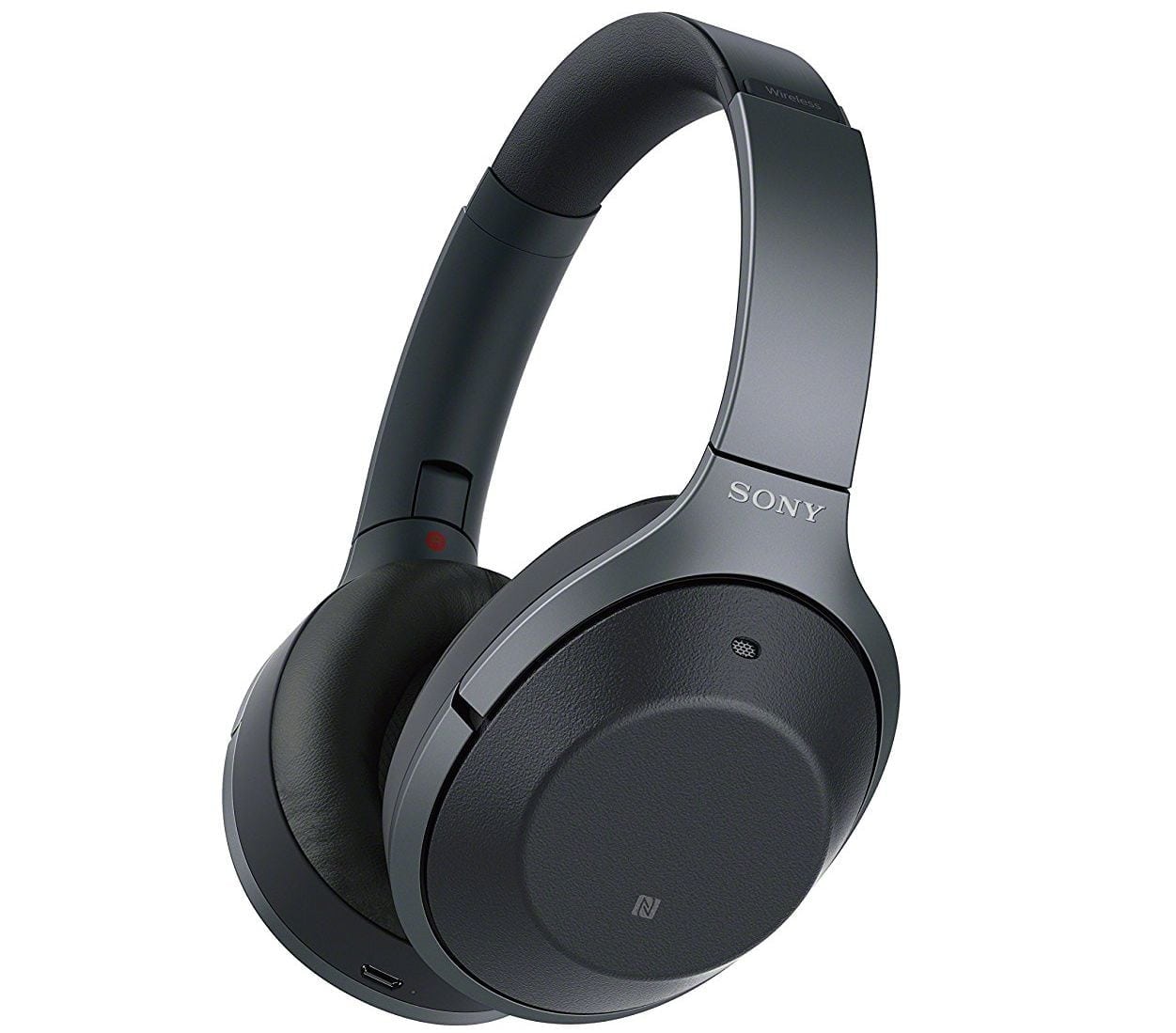 Sonically too, the WH-1000XM2 is a robust device that is capable of offering an exciting, propulsive audio experience. The bass weight is spot on and that adds to the over listening experience, making the audio quality a lot more enjoyable.
The noise-canceling abilities of the WH-1000XM2 are almost magical. If cutting out disturbances is your sole consideration, this set of headphones has got you covered no matter what your surroundings.
In its bid to add a fancy spin to this offering, Sony has included features like EQ settings and an 'optimizer', which is supposed to adjust sound according to your physical appearance, which honestly is a bit of a stretch but a harmless integration nonetheless as it does not hamper the headphones' performance in any manner.
Then there is the Atmospheric Pressure Optimizer that helps in improving noise canceling abilities of these headphones at high altitudes.
Given how good the sound quality of WH-1000XM2 is on its own, these additions are rather vestigial.
Bowers & Wilkins PX Review
With its over-ear design, Wear sensor-enabled autoplay, aptX HD support, and 22 hours of wireless runtime, B&W's maiden attempt at wireless noise-canceling headphones, the Bowers & Wilkins PX, has challenged big players like Bose and Sony by giving a stiff competition to the QC35 and WH-1000XM2, both of which enjoy a massive fan following among buyers.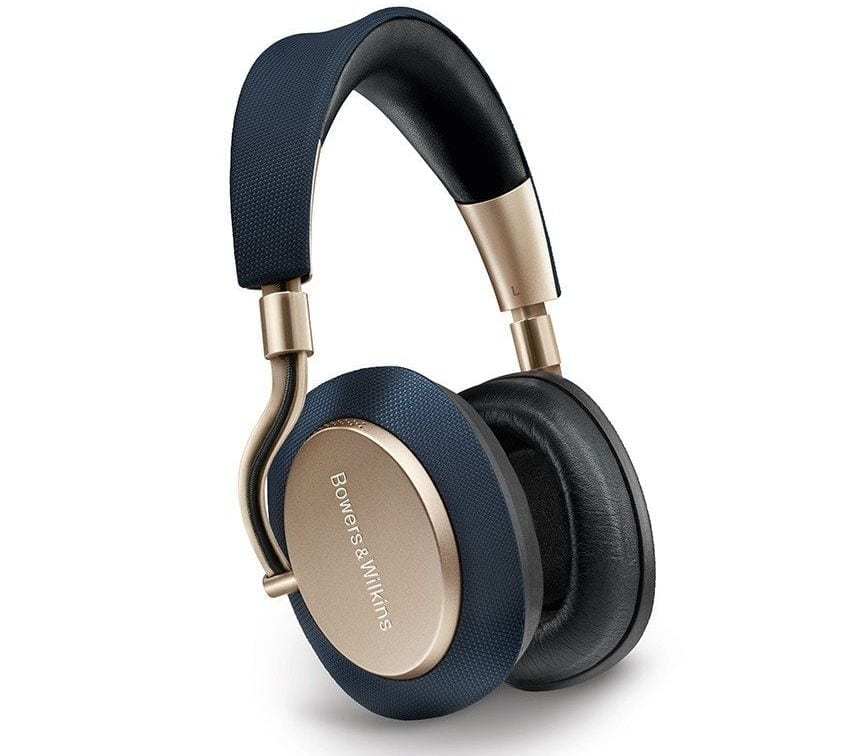 B&W has been able to achieve that playing on its core strengths of audiophile quality of sound and luxurious design, which have been further bolstered by the inclusion of advanced features such as noise cancellation abilities, wear sensor that auto-plays sound by detecting whether or not the headphones are on your head and also pauses soundtrack when you lift an earcup and automatically replays it when they are placed back in position.
Of course, the noise cancellation is not on par with what you get in Bose or Sony offerings. This marginal difference in the noise cancellation proficiency is more than made up for by the superior audio experience you get with the Bowers & Wilkins PX.
When you take all the specs and features into consideration, this offering is a definite front-runner in the segment of wireless noise-canceling headphones with impressive sound quality.
Sennheiser PXC 550 Review
If you want luxury of comfort, impressive noise cancellation capabilities, exquisite sound quality all in one device, trust the legendary prowess of Sennheiser to deliver.
The company that has long been revered as a top-of-the-line manufacturer of high-end headphones makes just that happen with its PXC 550 headphones.
These headphones are proof that Sennheiser has been slowly but surely upping the ante in perfecting the active noise cancellation technology.
Apart from its impressive noise cancellations capabilities, the PXC 550 also comes loaded with a host of interesting features that include touch controls, sleek design, and ambient awareness.
However, if you had to pick one thing that truly stands out about the PXC 550, it'd have to be its warm and rich sound quality, where a well-balanced bass meets detailed mids to deliver the perfect audio.
They are also one of the most comfortable headphones to wear, with a build so feather-light that you won't be steeply aware of wearing them at all times.
It is this design quality that makes the PXC 550 one of the most suited for prolonged usage and for use during travels. This Sennheiser offering is all about mixing great usability with comfort and high-end specs.