Just because you are looking for a midrange phone, doesn't mean that you have to give up a large screen. As long as you've got the pocket size, Bluboo Maya Max has a full-size 6-inch phablet that doesn't skimp on parts.
First Impression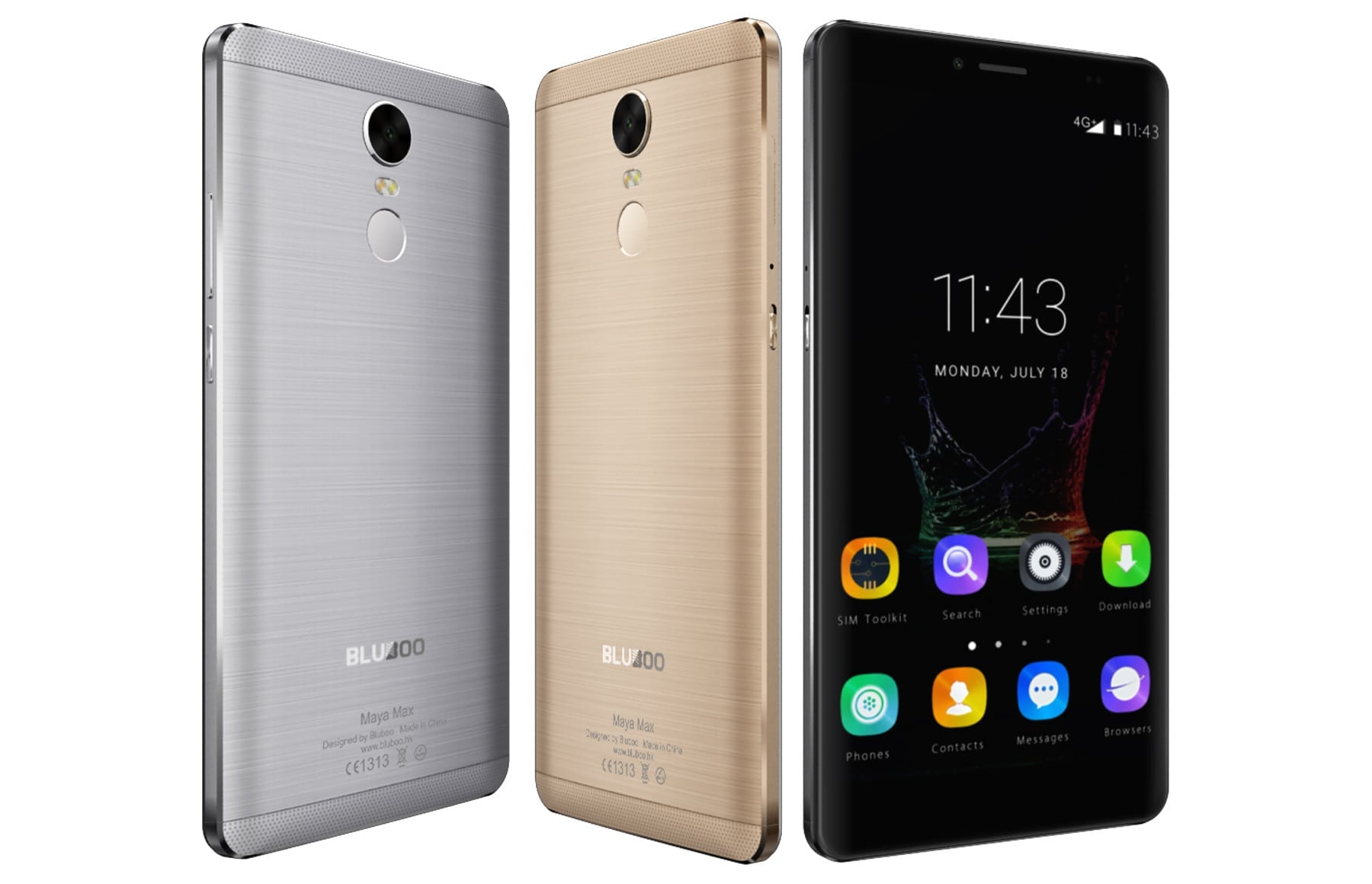 If you've used a Samsung phone before, you'll feel right at home with Bluboo Maya Max. They took a very similar approach to the packaging design, even going as far as printing similarly constructed manuals.
Build Quality
Although the Bluboo Maya Max is a little Samsung-esque in looks, the build quality is far superior. They've done away with the cheap snap-on plastic back and replaced it with grade 6000 aluminum alloy. This makes it both durable and light. The only plastic that can be found covers the bottom antenna, however, they gave it a textured feel so it doesn't seem out of place. Instead of just using a simple shell, the entire phone is reinforced, making it a great choice for athletic types.
Display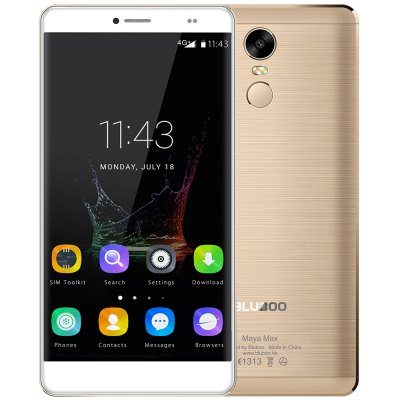 There are a lot of "phablets" on the market featuring 5.5-inch screens. Technically, phablets are supposed to be 6" or over. This makes the Bluboo Maya one of the only phones that didn't skimp in this area. The screen is made by a company called JDI, the same one that makes displays for a large number of other phones and laptops. Technically, it's a 720p display. This might look lower on paper, but just a few years ago people debated whether 1080p was even worth it on 32-inch displays. The images are still just as sharp and clear as we'd expect with any other phone.
If you're a gamer, this lower resolution actually has a huge benefit. Less pixels to push means high framerates and snappier gameplay.
Performance
The phone is kitted out compared to other mid-range phones. You've got an 8 core MediaTek CPU that's clocked at 1.5 GHZ. But what do these numbers mean in real life? Basically, it means that you can throw whatever you want at the Bluboo Maya Max and it will handle it with ease. Everything from World of Tanks to Pokémon Go runs smoothly. We were able to keep seven or eight different social media applications open before we noticed any kind of slowdown.
Battery Life
Thanks to the moderately clocked CPU and 720p screen, the battery life is very impressive for such a large phone. This probably has a lot to do with the 4000mAh battery, but we were able to get nearly two full days out of the handset before it finally shut down for good. Remember, heavy gamers won't get quite as long as us. But if you're mostly browsing the internet and using social media, even heavy users will have no problem getting 24 hours.
Verdict
Bluboo might not he be the most well-known manufacturer out in the western hemisphere, but the Bluboo Maya Max is a pretty solid product. We'd definitely recommend checking it out if you're looking for something with a larger screen.
The people who will like this phone the most are those who use your mobile for multimedia. The impressive gaming performance and long battery life put it light years ahead of the competition. Get it here at a Discount.