The Ulefone U007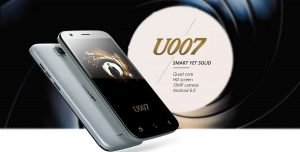 With a model number like U007, it's easy to imagine this phone as one of the exotic, high-tech spy gadgets James Bond used in his many missions. Unfortunately, the Ulefone U007 is not as high-tech as the ones used by everyone's favorite secret agent, but for $50 (flash sale price!), it is very accessible. While this entry-level phone is one of the cheapest on the market, what kind of usage can it handle? Let's take a look.
Design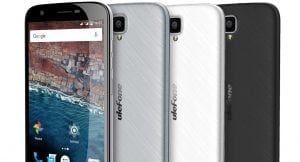 Like many phones in this price range, the Ulefone U007 is composed mostly of plastic. But that didn't stop them from getting creative with the design. The rear housing is textured to give the illusion of brushed aluminum and actually feels reasonably decent in the hand. The back is removable and feels as if it is attached quite solidly to the phone. Opening the rear gives you access to the battery, Micro-SD card slot, and SIM card, so at least it is easier to operate than some of the unibody phones.
Display
The phone uses a pretty decent 5" display that uses IPS technology to produce vibrant colors in 720p. Fortunately, the front of the Ulefone U007 is much more durable than the back, with gorilla glass 3 keeping your LCD protected from both scratches and cracks. The display was bright and readable even in sunlight, and text seemed crisp and easy to read. While a fairly basic unit, it was totally usable and I could find no major faults.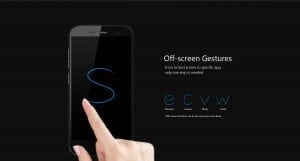 Performance
The phone uses a 32 bit, 1ghz MediaTek Quad Core Processor that runs at 1.2ghz. I would have preferred to see a 64-bit CPU, but as of now, there are very few apps that can take advantage of that feature. 1.2ghz is a reasonable speed for most day-to-day tasks, and the 4 cores help to keep the phone feeling snappy and quick even when I had multiple apps open at the same time. The phone ran most of the basic apps well. Snapchat, Facebook, messenger, hangouts and the web browser all had no notable performance issues. While not a powerhouse, you'd be hard pressed to find a $50 phone in America that even comes close to matching the performance of this device.
Connectivity
The Ulefone U007 supports both 3g and 2g networks, WiFi 802.11b/g/n, Bluetooth, and GPS. All worked surprisingly well, and I had excellent reception. Call quality was clear and crisp, and I experienced no dropouts. Unfortunately, there is no 4g support on this phone, so users who require a high-speed data connection might not be happy. But 3g worked well, and I had no problem browsing the web or checking my Facebook.
Camera
Like most of the features in this phone, the cameras in the Ulefone U007 are adequate. The rear shooter is an 8-megapixel sensor. It worked quite well under good lighting conditions but came out a little grainy in the dark. The front camera is a measly 2-megapixel unit, which was noticeably poor quality even in video chat. Both cameras would be fine for taking snaps of things you need to remember, but don't expect to get artsy with it.
Final Verdict
For $50, there are not many phones on the market that feel usable. Most budget mobile devices are just recycling old technology and wind up performing so poorly they are frustrating to use. But the Ulefone U007 actually worked quite well. Whether you just want to keep something on hand for day-to-day communication or you're looking for a cheap backup phone in case you lose or break your current device, the Ulefone U007 is an excellent affordable choice.