If you are interested in knowing more about the Teclast X89 Kindow Reader Tablet PC, then it's probably because you're looking to buy a new tablet. In this review, we are going to give you good reasons why buying this one is a good idea. And you will also be happy to know that you can get a very GENEROUS discount to go with it! But we will get to that in a moment.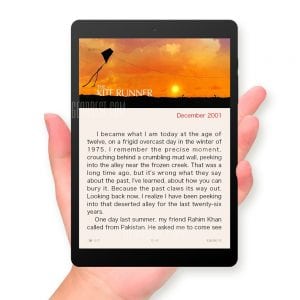 But first here are some specifications about the Teclast x89 Kindow Reader:
OS: Windows 10 + Android 4.4

CPU: Intel Baytrail Z3735F Quad Core 1.33GHz-1.83GHz

RAM: 2GB

Storage: 32GB (up to 128GB with TF Card)

Screen size: 7.5 inches

Screen resolution: 1440×1080

Bluetooth: Yes

Wi-Fi: Yes
These are the principal specs, now let's move on to the pros and cons.
Related: 8 inch Teclast X80 Pro Tablet PC Review: All You Need To Know
Pros of Teclast X89 Kindow Reader Tablet PC:
Extremely Affordable:
If you are looking for a cost-effective tablet, so you can watch your favorite movies, read tons of eBooks and documents, browse the internet and more, then this is a safe bet for you.
In a normal season, you could buy it for $169 USD, which is quite affordable in fact. But for a VERY limited time, you can get it for only $67! If you wanted to save big time in your next tablet, then this is the way to go! Buy your own Teclast X89 Kindow Reader right now before it's too late!
Excellent For Reading: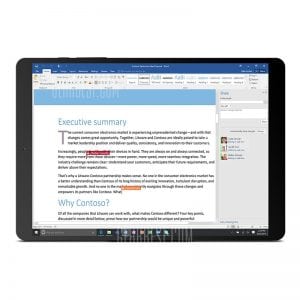 Its screen size, along with a spot on resolution and a good matching design, makes it a perfect tablet for reading. With this tablet you will be able to read your favorite stories without any issues. The same if you want to check documents or even edit them, this device offers you all the facilities needed to read and edit documents on the go.
Teclast, the creators of the Teclast X89 Kindow Reader Tablet PC, Teclast, have done an incredible job mixing a tablet with an eReader. Another interesting feature is that it comes with a Day Mode and a Night Mode. So you can start any time of the day for as long as you wish because the battery is pretty solid if you use it for reading only.
Lightweight and Versatile:

There's no need to buy a more expensive and heavier tablet when you can get this one for only $67! It's merely 323 grams, and its size of 19.44 x 13.16 x 0.70 cm / 7.65 x 5.18 x 0.28 inches, make a light-weight and versatile tablet, which will go with you whenever you go.
It doesn't matter if you want to bring it to college, work, plane, bus, train, etc. The Teclast X89 Kindow Reader Tablet PC won't annoy you one bit. That's because it's extremely comfortable and a very nice option for anyone looking for a new tablet.
Lots of Apps: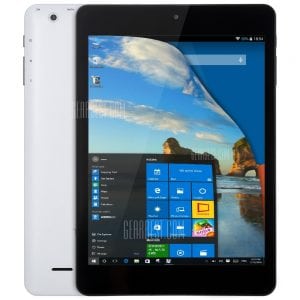 This device supports lots of Apps, some of which include:
Skype
YouTube
Facebook
Twitter
And much more!
You just need to go to the Google Play Store and download the apps you need, because the Teclast X89 Kindow Reader Tablet PC supports a wide variety of them. You can use it to chat with your friends on Skype because it also comes with a built-in mic and a front camera.
Decent Performance:
Its Intel CPU 64bit processor gives you a decent and solid performance. It may not be outstanding, but nor is it deficient. It's exactly what you need to watch movies, chat with your friends, read, check your email, view and edit documents and many more similar tasks.
These are the principal pros. Now it's time to check the cons.
Related: Teclast Phablets – Up To 61% Discount!
The Cons:
Cameras are not great. The front camera is only 0.3 MP, and the back camera is 2 MP. You won't get an outstanding quality of video but you can't really complain because the price is very low.
Don't abuse it. The battery lasts for a very long time, but if you use tons of games and watch lots of videos, then don't expect it to last for several hours.
Conclusion:
At the end of the day, we can say that the Teclast X89 Kindow Reader Tablet PC is excellent for the price. If you were looking for a low-budget solution, then you won't find anything better than this. Just click here and get it Remember, this offer will last less than 1 day!
Related: https://www.androidtipster.com/category/tablets-on-sale/