A quick review of the

Doogee

X5 Max Pro
If you can handle the goofy name, the upcoming Doogee X5 Max Pro is sure to be the best economy phone on the market. In the north American markets, there are very few quality devices available for under $100. Whenever a manufacturer does release a phone at that price point, it tends to just be an example of them repackaging old hardware that is already outdated by the time you take it out of the box. Despite the $84 price tag, will the Doggee X5 Max Pro competently perform all basic tasks, or will it fall short like so many competing products?
The Design of the Doogee X5 Max Pro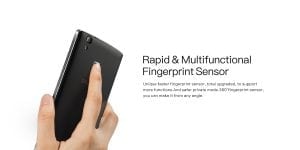 The Doogee X5 Max Pro has an unassuming, tried and true design. Aside from the glass front, the phone is made mostly out of plastic. Fortunately, it does feel fairly solid in the hand and doesn't creak or bend. The bezel properly covers the glass, and I feel it could easily withstand regular day to day use. While the phone is nothing special to look at, all of the buttons were easy to access and comfortable to use.
Hardware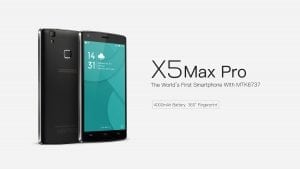 The phone uses a MediaTek chipset that is commonly found in many other phones. This particular model is the 6737, a 64 bit quad core chip that runs at 1.3 ghz. Although this is not the fastest processor on the market, I used Facebook, Snapchat, Instagram, and many other "daily use" apps with no issues at all. The only time I notice any slowdown is when I tried to play some 3d games. The phone has 2gb of ram, so it can support multitasking. While 2gb isn't huge, it's more than enough to have 4-5 apps open at any given time. If you phone lags, just open the app drawer and close a couple open programs to speed it right up. The 16GB of internal storage space should be plenty for your music collection or even a couple movies. If you find that you need more there is an SD card slot for additional storage.
Software
The Doogee X5 Max Pro runs the standard Android 6.0 operating system. It's wonderful that they included the latest version, as many manufacturers use older versions to make their phones a bit speedier. Fortunately, this phone is powerful enough to run 6.0 proficiently, so pretty much any app on the market will be compatible with your device.
Camera

Both the front and rear cameras on this phone are 5.0MP. This is pretty adequate for a basic camera, in my tests the shots came out clear and didn't have any digital noise or grain. They are probably not photos I'd hang on my wall but totally find for a quick Instagram or a casual video chat.
Display
The 5.0-inch screen in the Doogee X5 Max Pro is nice and bright. Running at 720p resolution, I found text to be sharp and crisp while the colors were bright and accurate. The screen is easy to see even in bright sunlight. Although there are 1080p phones on the market, using a slightly lower resolution screen really reduces the load on the CPU. This way, the phone can remain snappy and responsive instead of laggy and slow.
Battery Life
Fortunately, with all of the efficient hardware they put in this device the 4000 mAh battery goes a long way. Even after using it quite aggressively I was able to make it last a full day with 30% charge remaining. You are probably still going to have to charge it once a night, but for day to day use this is more than adequate.
Verdict
As far as economical phones go, this is among the best. If you were to go out and purchase a 2-year-old phone for the same price, you'd find that many features were outdated or no longer compatible. It's nice that a manufacturer is able to provide us with an inexpensive, basic device that still competently performs all modern tasks without any issues. Whether you are just a casual user or you want a phone to sit around as a backup device, the Doogee X5 Max Pro is an excellent choice.