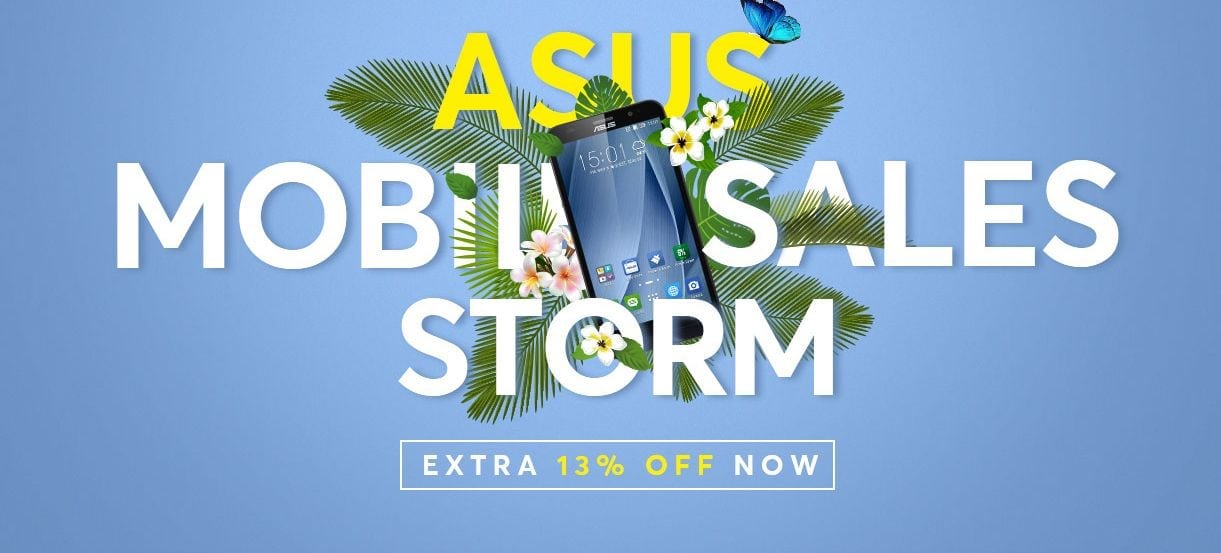 We've got some truly great deals for you to check out this weekend, bargain hunters. Named as 'Asus Mobile Sales Storm', the sale is already live on popular e-tailer website GearBest, with a big 20% plus discount on the latest Asus smartphones, including Zenfone 2, Zenfone Selfie, Zenfone Max Pro, Zenfone Zoom, and Zenfone Pegasus 3.
We've sorted out some of the best offerings from the sale, exclusively for you. Here's your cheat sheet to some of the deals you cannot afford to miss.
Asus Zenfone 2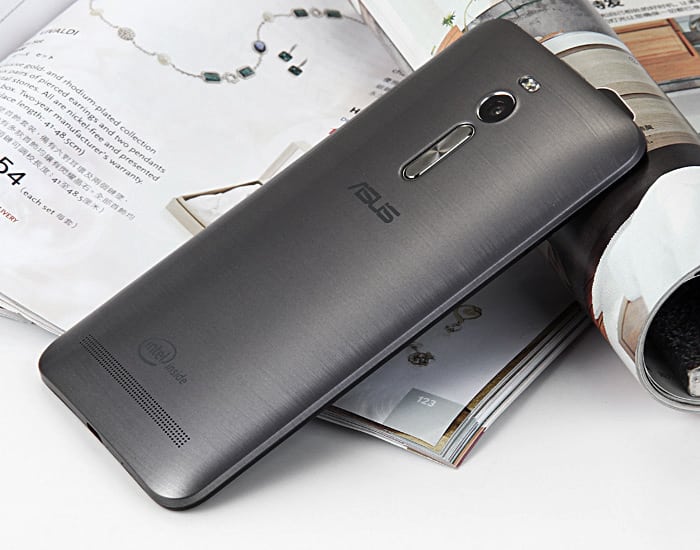 When it comes to affordable high-end smartphones, Asus is one of those brands that comes to our mind first. The Zenfone 2 is one such device from Asus, that is somewhere between budget and flagship. The handset, however, lacks the robust performance and features we would see in a HTC or Samsung flagship.
With a few tweaks here and there, the Asus Zenfone has got almost the same design as that of Zenfone 5, with the curved rear end, plastic body and metal chin.
It features a 5.5 inch Full HD Corning Gorilla Glass 3 screen and is a bit heavy at 170 grams. It is also a bit thicker at 10.9 mm, when compared to its competitor, iPhone 6 that is only 6.9 mm thick.
The device accepts two microSIM cards. The primary SIM card can connect to 4G/3G networks, while the secondary SIM offers only 3G connectivity. Other connectivity options include Bluetooth 4.0, Wi-Fi a/b/g/n/ac and NFC.
The best part about the smartphone is its battery capacity, which has seen a major leap, compared to its predecessors. The Zenfone 2 is backed a non-removable 3000 mAh battery, that promises at least 7.5 hours of juice for your daily use. Also thanks to the Intel's Fast Charging technology, now you can charge your phone from 0-60% in just 40 minutes.
The handset is powered by 2.3 GHz quad-core Intel Atom Z3580 processor with an integrated G6430 GPU. The processor is backed by 4GB RAM and 16GB/32GB internal storage. We've tried running multiple applications at the same time, and the device showed no signs of lag.
Another great feature of this smartphone is its camera. The Zenfone 2 sports a 13MP rear camera, with f/2.0 aperture lens, that is complemented by a dual color "real-tone" LED flash. At the front, you'll see a 5MP selfie snapper with wide angle (85 degrees) lens. Interestingly, the low-light performance of the 13MP rear snapper is so good that the photos taken on Zenfone 2 under dark conditions are better than those taken using the Samsung Galaxy S6 or the iPhone 6.
Other than just impressive specifications, the handset also offers a handful of tricks for you to play with. One of the interesting trick is that you can set gestures for each apps, so that you can open an app right from the lock screen by just drawing the pre-defined gesture on it. Another innovative feature is the phone's double tap to shrink command, by which you can shrink the screen size by 60% of its normal size by just tapping your thumb against the screen.
Talking about the software, the Zenfone 2 runs on ZenUI, slapped on top of Android 5.0 Lollipop. However, the handset can be officially updated to Android 6.0 Marshmallow via OTA update. ZenUI has got variety of features, including ZenMotion, SnapView, Trend Micro Security, and ZenUI Instant Updates and now powers more than 15 million Asus devices around the globe.
Pros

NFC supported
Supports Intel Fast Charging technology
Decent battery life
Great camera
Decent build quality and design
Smooth multitasking
Incredibly affordable

Cons

Non-removable battery
Screen brightness seems dull
Large bezels
Pre-loaded with too many bloatware
Why Should You Buy the Asus Zenfone 2?
Although the smartphone is a bit outdated in terms of software, hardware specifications including the 4GB RAM capacity, 13 MP camera and 3000 mAh battery are pretty decent, even when compared to the latest flagships including the OnePlus 3. On top of that, the smartphone comes loaded with a plethora of tricks to make day-to-day usage easier. If you are impressed by the features of Asus Zenfone 2, make sure you grab one of them from the on-going flash sale "Asus Mobile Sales Storm" on GearBest, where it is offered at prices $131.99 and $146.99 for the 16GB and 32GB storage variants respectively, after a whopping 17% discount.
Asus Zenfone Selfie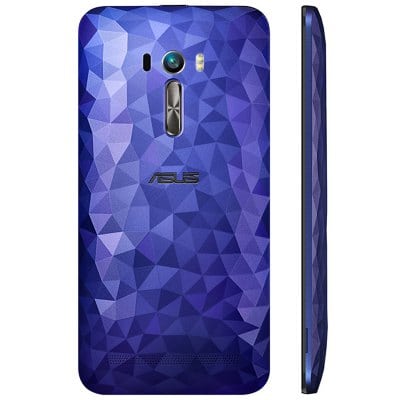 Asus made the Zenfone Selfie especially for all the selfie lovers out there. Carrying a 13MP camera and a dual LED flash, the selfie camera of this phone take pictures that are as good as the ones taken using the primary camera of almost every flagship phones.
Speaking about the design, the Zenfone Selfie reminds me of the Zenfone 2, being just slightly wider and thinner. The front face looks a bit too boring with an oddly placed large camera lens, dual LED flash and speakers.
Just like most of the Asus phones, this device also supports dual SIM and is backed by a decent 3000 mAh battery that will power the device for around 11 hours on moderate usage.
The device is powered by Snapdragon 615 processor along with 3GB RAM and 32GB internal storage. Thanks to the 3GB RAM, the phone is pretty smooth while multi-tasking and playing high quality games.
Unfortunately, this phone is void of modern gimmicks, like the fingerprint scanner, or waterproofing. The handset runs Android 5.0 Lollipop out of the box, but you will receive the Android 6.0 Marshmallow via OTA update.
Implementing a 13MP camera and dual LED flash in the front face, the Taiwanese manufacturer has stepped up the game in the smartphone industry. Front and back both employs a 13MP camera along with a dual-tone LED flash for more natural looking colors. Just like the Zenfone 2, this device also support gesture features. For instance, you can open the selfie camera by just drawing an 'S' over the lock screen.
Pros

Impressive front camera
Decent battery life
Smooth multitasking
Decent design and build quality
Removable battery

Cons

A bit laggy while processing pictures
It's thick at 10.8 mm

Why Should You Buy the Asus Zenfone Selfie?
If you are too much into photography and selfies, then you should really get a Zenfone Selfie. Although the pictures taken using this handset are incomparable to those taken using DSLRs, but trust me, you wouldn't be dissapointed. The smartphone is now selling for $189.99 on GearBest in their sale titled "Asus Mobile Sales Storm", after a whopping 63% off on the original price. If you have plans on buying this phone anytime soon, make sure you don't miss this deal.