Ever wondered if you can own a portable gaming console that runs the most preferred OS, the Windows 10? Well, now you can own one for a discounted price of 60% OFF from GearBest. The GPD WIN GamePad Tablet PC is a Windows running handheld gaming console, equipped with a keyboard and gaming controls. Now, the question on everyone's lips would be: Is it worth the bucks? Let's find out.
First Look on the GPD Win Gamepad Tablet PC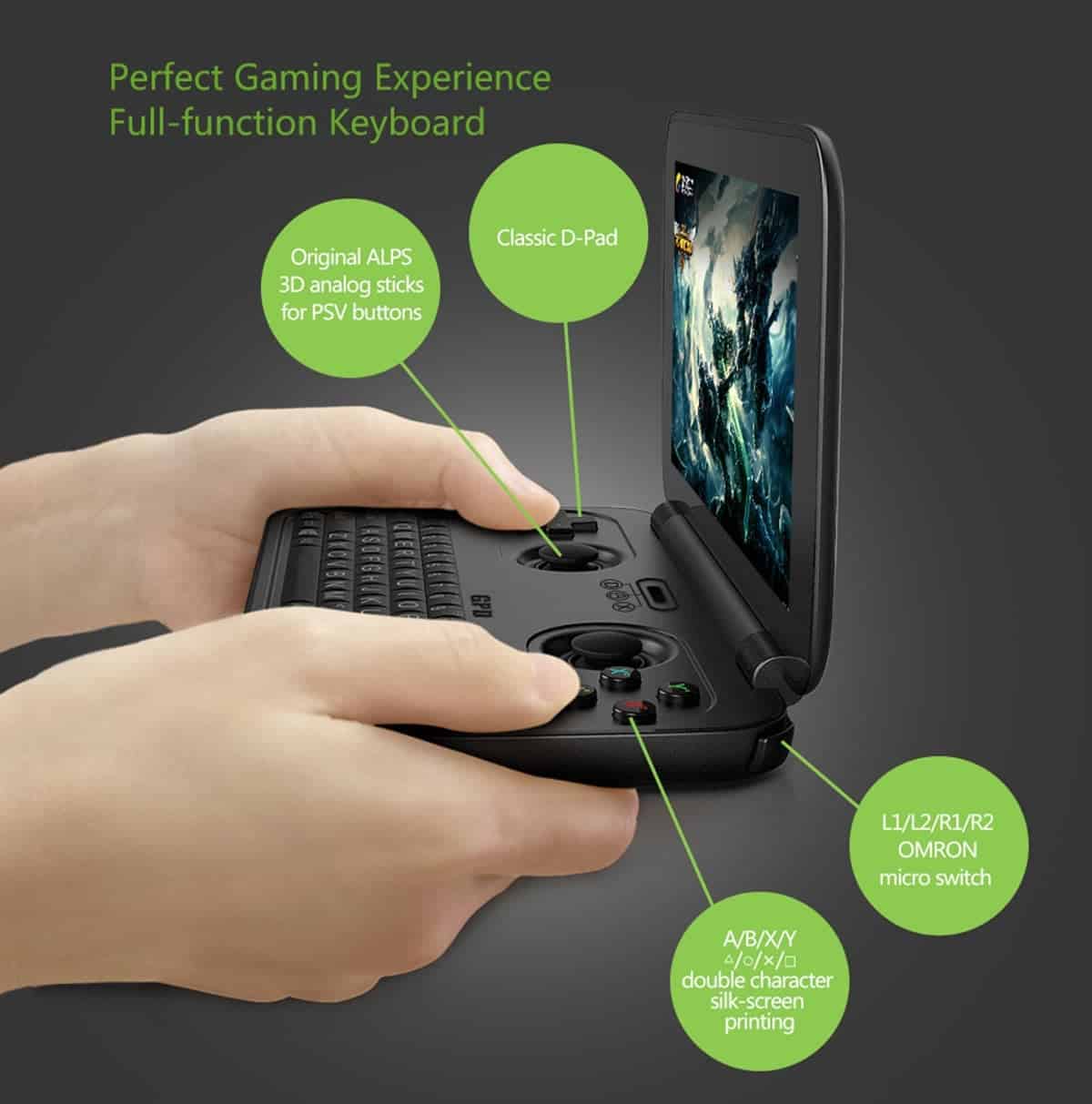 From the first looks, one could easily mistake the GPD WIN GamePad for the similarly looking Nintendo 3DS XL. To be honest, it definitely resembles the Nintendo console in terms of appearance, except of course for the hardware and software that are completely different.
Design
The GPD WIN is designed in such a way that the gaming device could also be used as a daily driver. It features a full QWERTY keyboard, but the fact that it's too small makes it unsuitable to use for serious writing. The keys are naturally cramped and the whole keyboard is shifted to the left side to make room for special keys.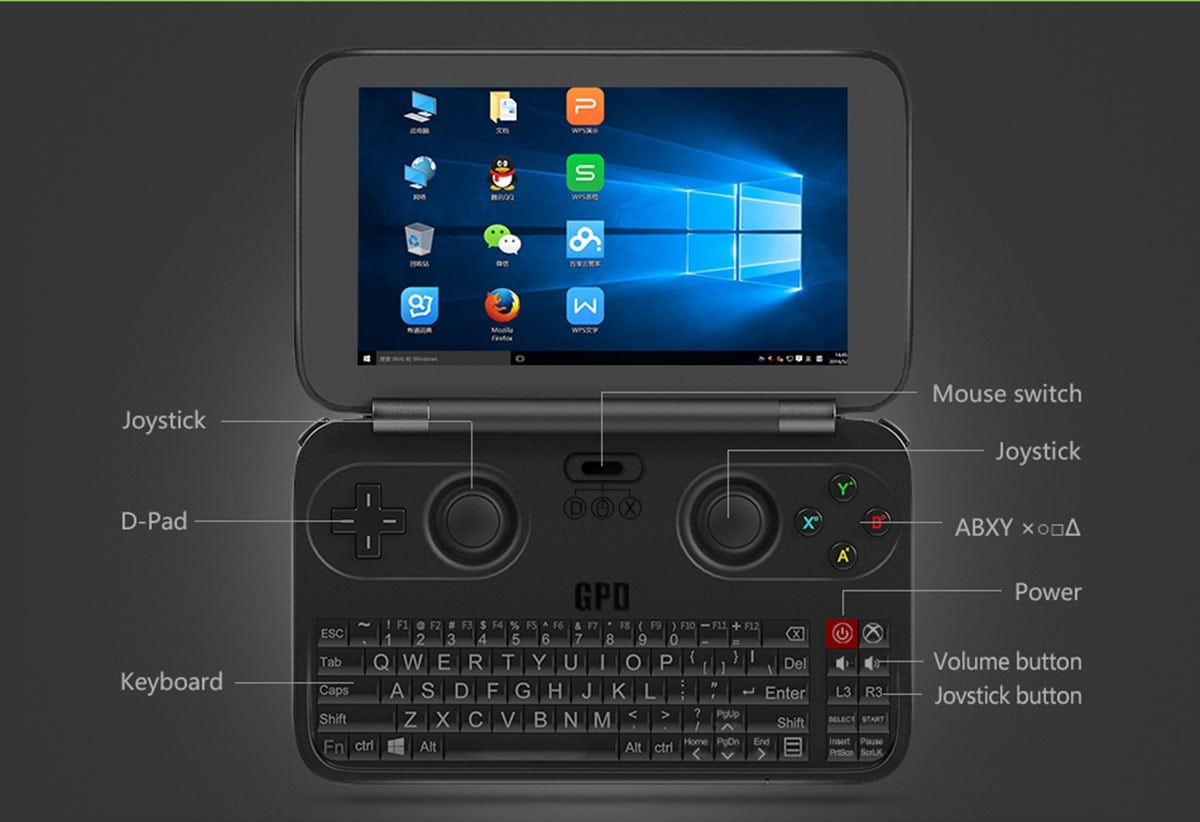 One of the major selling points of the device is the buttons and joysticks present above the keyboard and behind side-edge. It is assured to take your gaming experience to a higher level, just like the PSP. To detail, this device has all the buttons found on an Xbox or PS controller, including D-Pad, two joysticks, triggers, four action buttons, and shoulders. Besides that, there's a physical switch in between the analog sticks, that lets you enable mouse mode. In the mouse mode, you can use the right stick for moving the cursor, left stick for scrolling up or down the screen. On the bottom of the case, you'll find a switch for the fan which helps you to set the fan to off, low or high; based on your usage.
Build Quality
Unfortunately, the GPD WIN has got nothing to boast about its build quality. Although the build quality seems pretty decent for a crowd-funded product, the external surface of the product is fully made using plastic. In addition to that, the shoulder and trigger buttons are a bit too loose, making them prone to damages.
Leaving the negatives apart, the hinge that connects the display with the rest of the device is pretty strong. For a $350 device, the build quality on the GPD WIN GamePad comes down to personal preference.
GPD WIN GamePad Tablet PC Display
The display on the GPD WIN GamePad is a 5.5 inch LCD touch screen with 1280x720p resolution. Interestingly, the display looks pretty decent from all the viewing angles. Although it is a bit disappointing to not see a 1080p display on a device this expensive. Despite this, the 720p display does a pretty good job in being sharp enough for Windows 10 on a handheld device.
Performance
The GPD WIN GamePad is powered by quad core 1.6 GHz Intel Cherry Trail Z8700 processor along with Intel HD Graphics GPU. It packs 4 GB LPDDR3 RAM and 64 GB internal storage, which can be expanded via a TF card slot. These are definitely not a high-end processor or GPU you would expect in a gaming PC or console, but constitute a mid-range Windows tablet specs.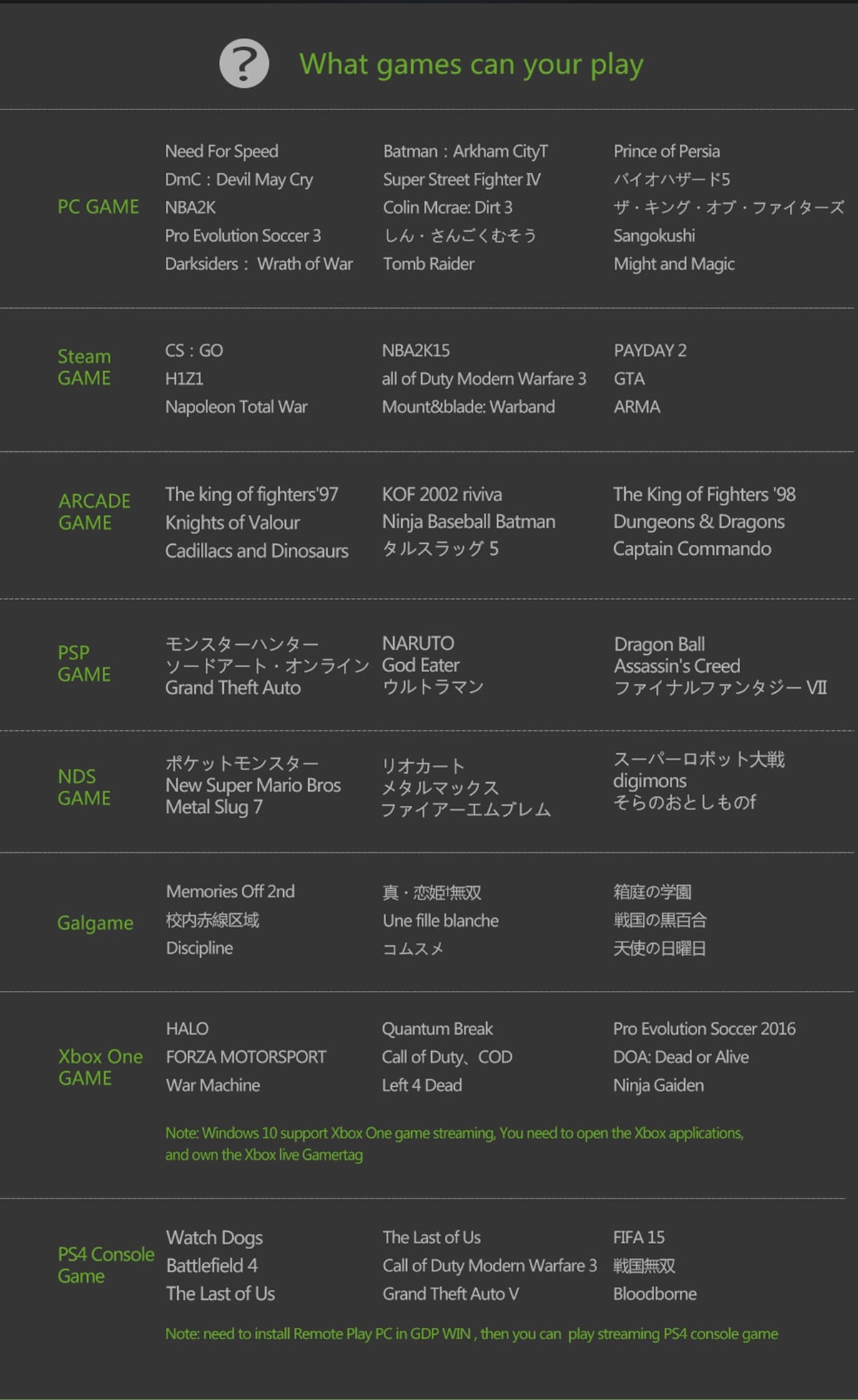 Talking about the performance, you can't expect it to handle any jaw-dropping graphic games. But, less graphic-hungry games seemed to work pretty well on the device. Casual games on the Windows Store like Sonic Dash and Despicable Me: Minion Rush ran on the device without issues. Meanwhile, the device struggled while running graphics-intensive games like Batman: Arkham Asylum and Final Fantasy VII, resulting in lower FPS (20-30 FPS).
It is recommended to switch the fan mode to high for heavy-duty gaming.
Operating System
The GPD WIN GamePad Tablet PC runs Windows 10 (64-bit) OS, so you can enjoy all the latest Windows goodies in the device. However, if you want to try out Android games or apps, you can always download an Android simulator to get things working. The advantage of Windows 10 powered handheld device over any other operating system is of course, the vast majority of unique and interesting titles in the Windows Store.
Battery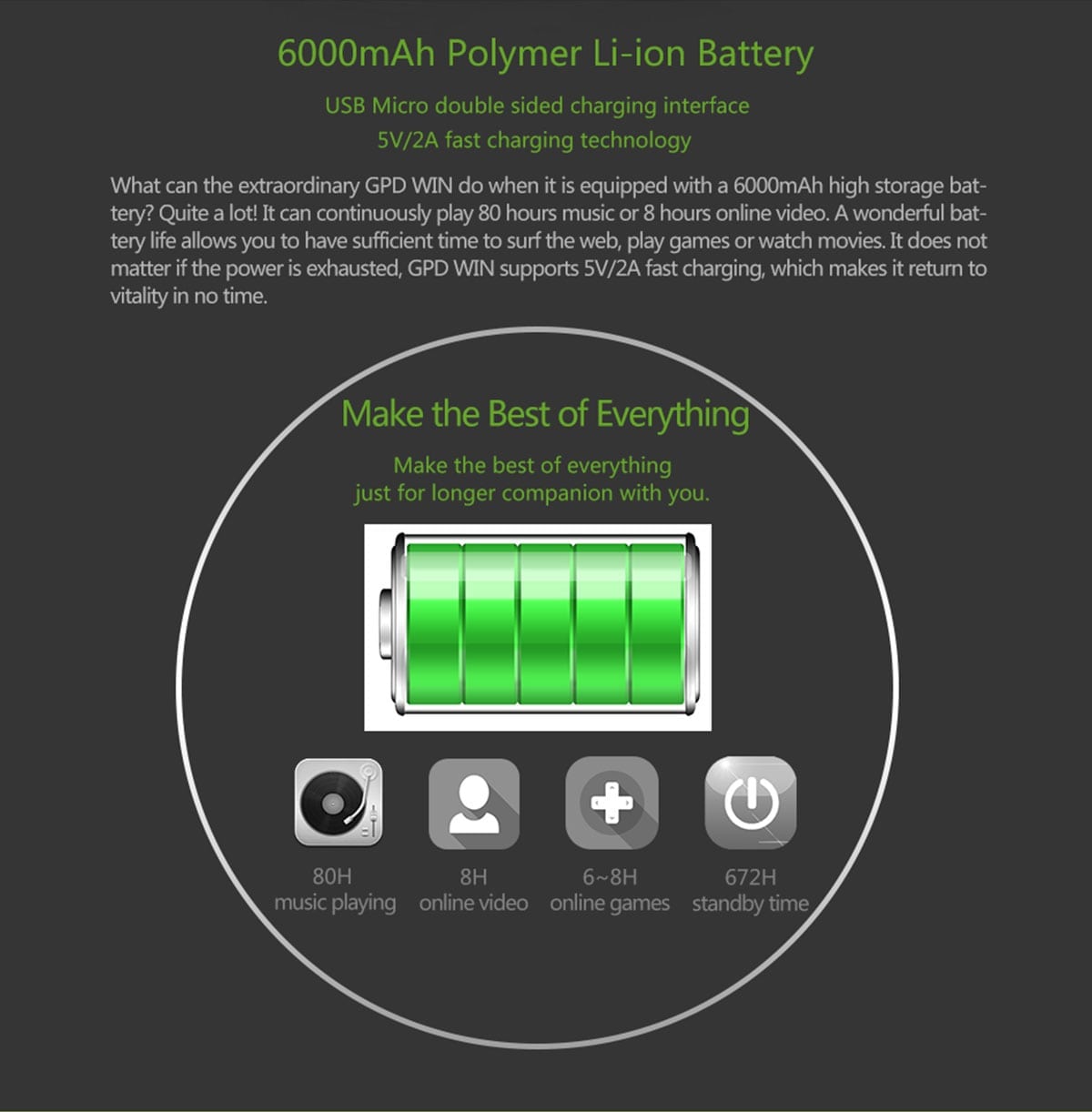 The device is backed by a 6900 mAh battery, which is somewhat disappointing for it being a gaming device. It wouldn't last any more than 5 hours even with moderate usage. During the review, the device ran out of battery after 4 hours of continuous gaming, which isn't strange for a device of this price range.
Package Contents
The GPD WIN GamePad
A charger
Quick Recap of the Specs
OS – Windows 10 (64-bit)
Processor: quad core 1.6 GHz Intel Cherry Trail Z8700
GPU – Intel HD Graphics (integrated)
RAM: 4 GB (LPDDR3); Internal Storage : 64 GB (expandable)
Battery: 6900 mAh
Connectivity: Bluetooth, Wi-Fi 802.11 a/b/g/n/ac
Connections/Ports: TF Card Slot, Micro HDMI port, 3.5 mm headphone jack, USB Type-C port
Pros
Decent display
Good for casual gaming
Keyboard and analog sticks present
Can connect to an external monitor
Cons
A bit pricey
Not recommended for heavy-duty games
Should You Buy It?
GPD has definitely done a pretty good job including all the PC capabilities on a portable gaming device. As a handheld gaming console for running casual games, the GPD WIN GamePad is definitely a win; thanks to the special gaming buttons and pretty good screen. Apart from gaming, the device can also be used as a daily driver for watching videos, chatting with friends and family, and browsing the web.
Related: https://www.androidtipster.com/category/tablets-on-sale/
The device is definitely not the best in the market for portable gaming solution. And of course, it's less powerful than a gaming PC. But at just around $350, the device is a pretty good deal, considering that it has the capabilities of a full PC running Windows 10.
If you're looking forward to getting a GPD WIN GamePad anytime soon, make sure to check it out on GearBest, which is offering an impressive 60% discount on the same. It is now available for $349.99 on GearBest.