There are an infinite number of phones on today's market, each with a unique feature that makes it the perfect match for each person. Most of these devices have in common that they use the Android system, no matter what brand they are. Among Android phones, there are a lot of great brand names, such as Samsung, Huawei, Motorola, and the one we care about the most today, HTC. This post will share steps and tips on how to screenshot your HTC M8.
Out of the many varieties of phones HTC offers, there is a particular model that has caught the eye of thousands of users since it was first released in 2014, the HTC One (M8), commonly known as simply HTC M8, which was the second generation from the One series. If you currently have this phone or are planning on getting one soon, the following article may interest you. You will find different topics like how to screenshot on HTC M8, optimize it, some tips while using it, and more.
How to screenshot on HTC M8
This is one of the most common questions among HTC M8 users, mainly because taking screenshots is one of the most basic and essential features a phone can have. If you have been struggling with this, next you will find the easiest way to capture the image that is currently on your screen:
The first thing you have to do is locate the image you want to screenshot, either a picture, a part of a video, or simply what your screen is showing.
Once you have what you want to take a picture of, press and hold the lock and down volume button simultaneously.
This will immediately capture your screen and send the picture to your gallery on your phone; it should appear on a folder or album named Screenshots. You can check it or edit it if you want to. Also, it can appear on your notification bar, letting you know that you effectively took a screenshot.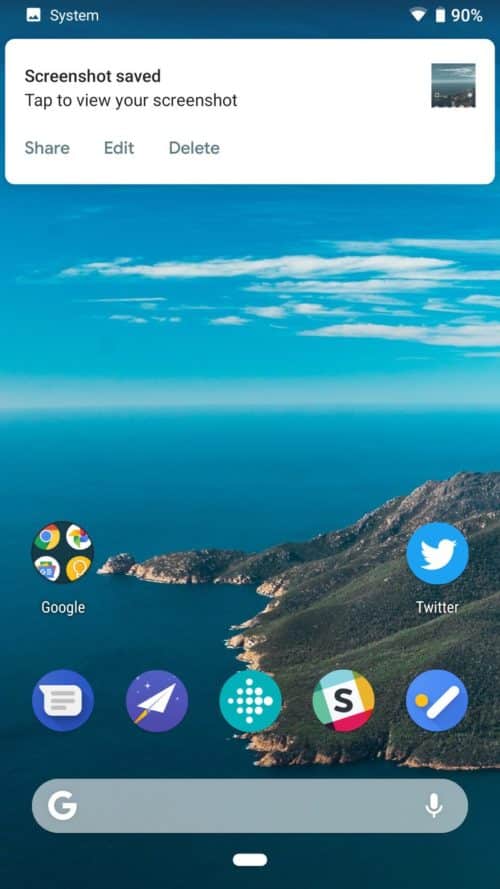 There is a second way to take a screenshot on HTC M8. This will be more helpful if one of your buttons happens to be damaged or if you like to be cautious with your phone's buttons. You can do it this way:
Locate the image you want to screenshot.
Swipe down and open the taskbar.
Tap on the icon for Screenshot. If you don't have this icon available on your taskbar, you can add it by tapping on the pencil icon in the top right corner by dragging it from the menu of features into the bar.
Like the previous method, the picture will be sent to your gallery.
Tip: These methods work for other HTC models, such as M9 or M7.
How to record your screen on HTC M8
The procedure to film your screen is the same as the one you do to take a screenshot, except that you have to press the up volume button instead of the one used to turn down. Also, you can add this feature to your taskbar by editing the menu of available icons.
Once you click on the record screen option or press and hold the respective buttons, you will be notified that the recording will start in the next three seconds. You can film everything you are doing at the moment in any app, and when you want to stop it, just tap on the Stop button that will show in the top left corner next to the current duration of the video.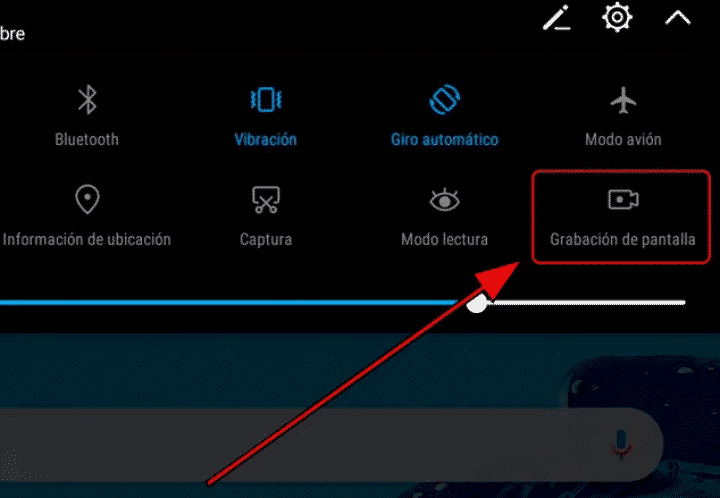 Tip: When you film your screen on HTC M8, the microphone will be activated, so any outside noise, while you are recording the net, will be featured in the future video, so we recommend you film in a quiet place unless you don't mind.
How to optimize your HTC M8
Like all devices, after some time, HTC M8 phones tend to become slow, either low on storage, or they have a bug or some damage to the system. Of course, there are some things you can do to try and fix this issue. Next, we are going to show you some tips that will help you optimize your HTC M8:
Download the latest update
All phones are recommended to keep track of the updates to avoid poor performance the devices. This should be the first thing you have to check if your phone starts to give you some trouble, which you can do like this:
Go to the Settings app.

Open the section called About phone.

If there is any pending update, the system will notify you, and you just have to agree and make sure your phone is connected to a good WiFi connection and has enough battery.
Clear your storage
Once your storage starts to run low, it is tedious and hard to improve your phone. Still, you can delete pictures, uninstall apps, and clear the cache on your apps all through your phone's settings and enter the respective sections to storage and apps.
Hard reset your phone
When we say you have to reset your phone hard, we mean that you reset it from scratch, as it comes fresh from the factory. This procedure will delete all of your data without discrimination, so if you have essential information that you want to save, you should create a backup on another device before doing this, but it should fix all kinds of issues your phone is experiencing. Here is how to hard reset your HTC M8:
Open the Settings app.

Scroll until you find the option that says Backup and Reset and tap on it.

Now, select Reset Phone.

Confirm by clicking on OK.

Wait a couple of minutes until the process is completed. When it is done, your phone will be as good as new.
HTC M8 pros and cons
If you are currently looking for a new phone and considering getting an HTC M8, maybe you should know a couple of things about this particular model. Like all devices, there are good and bad things about this phone, and we have gathered the essential characteristics to help you make your decision.
PROS
Use an SD card to store your media: one of the most significant advantages this phone had over the other devices at the time it was first launched was that it had an SD card port. This card allows you to save your data on an external device to save space on the actual phone. In addition, you can transfer any type of media you want to the card, from pictures and videos to even apps you don't use as often as others.
Battery: HTC M8 phones are mainly praised for the duration of the battery, even after they have experienced some software-related trouble. It lasts about 20 hours, but it can't be replaced if it happens to suffer some damage.
Strength: the materials on this phone are excellent and resistant. This was one of the higher reviews they had online since the resistance has also been proven even on the screen. In addition, they tended to last a couple of more years than other phones that were released back in this time.
CONS
Out of date: Of course, this phone had its moment of glory seven years ago when it was first released, but they are not sold anymore. Still, some HTC or tech fans want this on their collection or had it in the first place and missed it. You can find it online if you are interested in purchasing this phone.
Camera: though it was decent at the time it was launched, the 4 MP camera won't do much for you today compared to actual phones, but if you aren't much of a picture person, this won't be a big issue for you.
Sound: the speakers on this phone leave some things to desire, but they are not particularly remarkable. Still, they do their job, and it will be okay if you use your headphones to listen to your music.
Final Lines
We hope the information in this article was helpful. We created a list of what we considered essential regarding HTC M8 phones, like how to screenshot and optimize them, along with some tips, pros, and cons. Though HTC doesn't have a lot of popularity today as other more prominent brands do, it has been a great company since it first started making computers in 1997 and escalated in the technology community since it first began making its cellphones in 2006, creating fantastic innovative models.
On the big picture, HTC M8 phones have a fair amount of good reviews online, so you can hang on to yours if you still use them. In addition, it was repeatedly called an excellent successor to the first HTC One in the series that was also pretty highly praised by tech fans.