Location-based marketing has been around for a few years, but now it's gaining even more attention with new technology making it an invaluable tool for growing your business brand. One of the basic concepts of establishing a strong business brand is being able to target your prime audience – those customers that are at the top of your selling tier.
At the core of this rise in location-based marketing is the humble mobile phone. Very few, if any, of your customers, will be without this device. Which makes it more imperative than ever to use a marketing technique that comes at a very low cost to your business. Once they download your app, you'll be able to reach your customers in ways you couldn't before.
Once you know the benefits of location-based marketing, you're just a step away from implementing location applications that can boost your brand and business.
Need more convincing? Reach out to software consultants for help setting up location-based marketing software.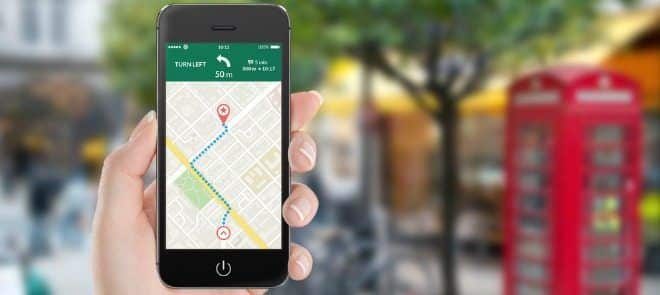 Tops Benefits of Location-Based Marketing to Grow Your Brand
No matter what product or service you're selling, you need to have an edge over your competition. One of these edges is having a good strategy in place to promote your brand whenever you can. Here are some of the top benefits of using data location marketing that you can't afford to miss if you want to keep your current customers and reach new ones.
Reach Loyal Customers In New Ways
Marketing rules dictate it's much more cost-effective and efficient to hold onto existing customers than finding new ones. Once you've gained the trust of a customer you want to retain their loyalty any way that you can. With location data, you'll be able to actively reach your returning customers every time they need your product or service. The costs are low and the benefit high as your very brand presence strengthens loyalty and trust between you and your customer.
Reach Out To New Customers
As much as loyal customers are your core target group, smart businesses put an almost equal focus on attracting new customers to their business. Location-based marketing lets you reach people who might never have heard of you before. Or perhaps they've seen your brand yet haven't been ready to buy from you or use your services. Data location is your opportunity to persuade people to use your business.
More Connection With Customers
Location-based marketing lets you target your customers with relevant messages and content that directly relates to what you're selling and what your customer is buying. This marketing strategy builds trust with your customers and lets them feel as though they're more connected to your business.
Getting To Know Your Customers
Whether your customers have an iPhone or an Android phone, there are numerous GPS related apps they can install and update regularly. This means your customers are already familiar and comfortable installing location data apps. When people install your app, you'll be able to collect a lot of information about them with very little cost. You'll know where the majority of your customers are from and what their shopping patterns are. This information lets you grow your brand in new and exciting ways. The more you know about the people you're selling to, the more you can target what they want.
Clear Goals and Strategies
Location-based marketing allows you to have a clear understanding of goals and strategy for your business. Once you know what your customers are interested in – and when and how they shop – you can set goals and strategies that promote your brand and business. It becomes easier to set up marketing plans that target specific products and services.
Cost Free Marketing
When you're using location-based marketing it's cost-effective to set up test marketing to see how it's going to be received by your customers. What works for one aspect of your brand may not work for the other. You may find that a new marketing strategy isn't reaching your customers in ways you hoped it would. Maybe it's not the right message or the right time. Either way, with location-based marketing you can quickly and easily remove one marketing plan that's not working and replace it with another.
Think Outside the Box
While there are specific tried and true marketing rules, when you use location-based marketing to build your brand and business you have the capability to think outside the box. The next few years are going to see new and innovative ways in marketing as businesses use low-cost marketing strategies – such as data location – to get creative. And this creativity can help you reach new customers using content that is driven by location-based information about consumers.
Using a location-based marketing campaign to promote your brand is the new, smart, and savvy way to build your business and your customer list. Keeping the benefits listed here in mind, you'll quickly find you're reaching and targeting your customers in ways you couldn't before.