The Google Home device has become essential in many modern people's homes in a concise time. And in its many features, people usually wonder: is Google Home waterproof? Finally, this curiosity is about to be unraveled.
In the last decades, we have been witnesses to massive technological innovation. The rise of social media and smartphones, the use of several other smart devices at home, even the work remoteness caused by the 2020 pandemic urged many companies to adapt to new forms of technology such as new options to video call, among many others.
Things we used to only imagine in a world where the Jetsons lived have become real. And they are living among us, in our own houses. One of those is smart speakers. But, to get it clear, they are not just speakers who play or listen to music.
A smart speaker has become the main character in the new technological home ecosystem. Everything goes around it. It is the alpha of all home smart devices. It helps control all connected objects.
There are many models of smart speakers, Google Home, Amazon's Echo, Apple's HomePods, Alexa, Siri… They all have one thing in common: they are all assistants. Buying one over another depends on the use we will give it.
So, if you are new to home automation, welcome to the process of making your life easier! Especially if you are thinking of buying or already have purchased the ideal Google Home companion. You won't imagine everything you can do with Google Assistant through Google Home.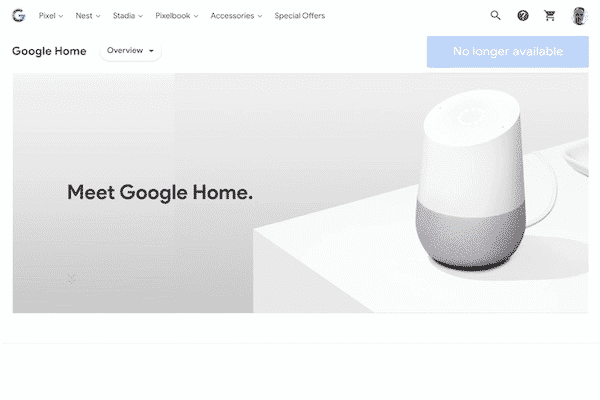 What is Google Home?
To start with, Google Home is a smart speaker that works with Google Assistant. It is entirely independent, though. What seems like a simple whim, has become the modern house's favorite gadget. A new basic of any home. No doubt it is. It can be used to play audio, control other compatible devices without using your smartphone, or even get out of the couch.
Try combining your Google Home with a smart light bulb, and you will be able to turn the lights on and off just by saying it. This means whenever, wherever you are at home. And, let's emphasize that you won't have to hold your smartphone one more time.
Google Home will also help organize your schedule and perform an internet search by speaking out loud, no hands needed. In other words, Google Home is a smart speaker that performs the same functions as Google Assistant, which can also be translated to the same ones found in Android devices.
This smart device is very easy to use. Just ask it to play a song for you, narrate an audiobook, or stream a TV show… though remember to install Chromecast to your TV first.
How can this be possible? Because all your home smart devices are connected to the same Wi-Fi network making it possible for them to work together.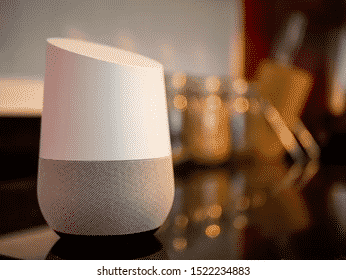 What can I do with Google Home?
Google Home offers a wide range of features. But do you know all the things this little smart device is capable of?
You can ask for a daily summary to start the day.
You need to start by speaking out loud 'OK Google', and the assistant will respond with a voice message. Ask it to give you all the information you need to start the day by saying Good Morning. This will include weather information, your calendar events previously added by you, and a press summary.
You can make Google Home recognize other people's voices
Good news if you live with your family or roommates, Google Home was designed to be used by different people. For this reason, it allows you to synchronize several people's accounts. And the best part? It also recognizes other voices. Just add the voice patterns of all the people that will be using it, and you are done.
If you are wondering how to do that, here are the instructions:
Go to the Google Home app and click on your username. Your username is at the top left of the screen.
Once the menu options open, tap Assistant Settings.
Once you get to the Assistant tab, click on the Voice match option.
To finish, invite the people you want to access the Google Home device.
Set two simultaneous languages
Okay. If making it available to all the people that live in your house wasn't enough, you can also make Google Home recognize up to two languages. A pretty cool feature for multicultural homes.
If you are interested in this unique feature, you can set it by going to the Google Home app.
Click on your username at the top left of the screen.
Click Assistant Setting and then Assistant tab.
Click on Languages.
Then tap adds a language and choose from the options it will show you the two you want to use.
You can ask your Google Home to call you by another name.
By default, Google Home will use the same name you use in your Google account every time it will refer to you. However, there is a way to change it. For example, you can ask the assistant to call you by another name such as Superman if that's what you're into.
How can you set this feature? First, speak to your device and tell it "call me __" and then say the nickname you want it to use when talking to you.
Google Home will confirm if that's what you want it to call you. Say yes, and you will be done.
Make your Google Home sing to you
Did you know you can ask your Google Home to sing to you? Well, it turns out you can. Ask it to sing you a random song. Even the happy birthday song.
You need to say, Sing a song or sing me a song. Then, Google Home will immediately start singing. The best part? Google Home could even tell you that he rather not because he is ashamed.
Use your Google Home to look for professionals and restaurants nearby
If you are thinking of going for a new haircut or maybe getting a bite, you need to say OK Google and ask Google Home to find the closest hairdressers. Be aware it will only tell you the answers based on the listings on Google.
You can also say "I'm hungry" if you are not sure what to eat, and Google Home will help you make that decision by telling you all the nearby restaurants.
Set reminders easily
Just as if you were using your smartphone, Google Home allows you to set reminders on your calendar.
Just ask it to remind you of something. Say 'OK, Google Remind Me'… This way you won't forget to turn the oven off, or hang clothes after a long laundry day.
You can also specify another date or hour for the reminder. For example, Remind Me to pay the cable bill tomorrow at nine A.M.
Google Home is a real-time translator
Talking about multicultural homes, well, this feature comes in useful. Google Home has a real-time interpreter mode. So after saying the 'OK Google' command, ask it to be your English, Spanish, or any compatible language.
This smart speaker will let you know with a small noise each time it starts acting as a translator between the two languages you asked for. Then, when you speak to it in one of the languages, the translator will translate what you have said into the other. So, the idea is to overcome the gap between two people speaking in different languages.
Ask it to flip a coin
Do you have to make a tough decision? You are not sure what to choose? Then ask Google Home to help you out. How? You can have Google Home flip a coin for you completely randomly during an argument.
After saying the command 'OK, Google', tell it to toss a coin. It will immediately flip a coin and tell you the result: heads or tails. But, first, you need to call which one the tails/heads will be.
You can throw coins as many times as you want.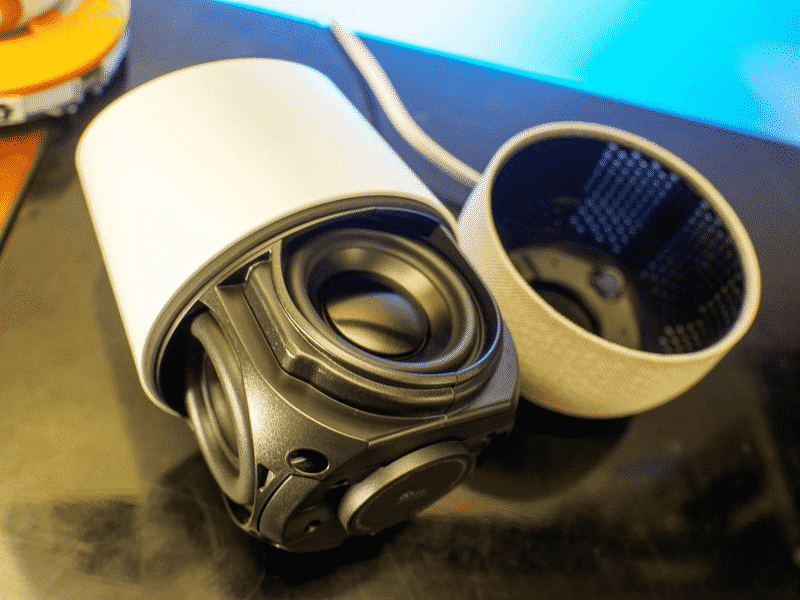 Is Google Home Waterproof?
Like other smart speakers, Google Home has other physical features. It is lightweight (1.05 lbs or 477 g). It supports several audio formats; it has a wireless network and a Micro-USB port (for service only).
For many people, waterproofing is an essential feature their devices must-have. After all, water damages any tech artifact. Unfortunately, water is one of the most common causes of equipment damage, and it is typically not covered by a warranty. The possibilities of damaging a device with water are indeed endless.
To make a long answer short, Google Home is not waterproof.
Google Home has many features, but, unfortunately, waterproof is not one of them. So be careful when using your Google Home at the shower, close to the sink, or at poolside parties.
The problem is that the Google Home design is not sealed enough to prevent water from getting inside and damaging the device. Waterproofing requires extra time, extra effort and probably will affect the device's size, making it bigger. Besides, it will probably cost more.
Final Lines
Google Home offers a wide range of commands and features, so remember to keep it constantly updated. And even though it is not waterproof, it does not mean you can still have so much fun with it. On the contrary, it will make you live an intelligent experience inside your home.
It is true that back in 2016, when Google Home was released, waterproofing wasn't the main feature you looked up in a smart device. It is also true water resistance is wonderful.
However, it does not mean that it is 100% effective. It is highly recommended to use a waterproof case if you want to shower with your smartphone.
Hopefully, Google Home will soon be waterproof. Meanwhile, be careful with the random water splashes when washing your hands.