If you're looking to boost your business and reach new heights, it is time to get accustomed to the business apps for mobile.
Thanks to the era of digital technology and the advent of android mobile phones, it has become easier to manage yourself, your business, and amplify overall productivity.
Running a business is not an easy task. As a budding entrepreneur, you come across several challenges. Managing employees, handling and assigning tasks, client management, and much more.
There are even problems that you might not be ready to face, especially if you're starting a new business. So these are the best marketing apps for small businesses that can give an instant boost to your business.
This list comprises of apps that will help you in both personal as well as your company's growth. Turn your business into a money magnet with these mobile business apps for impeccable results.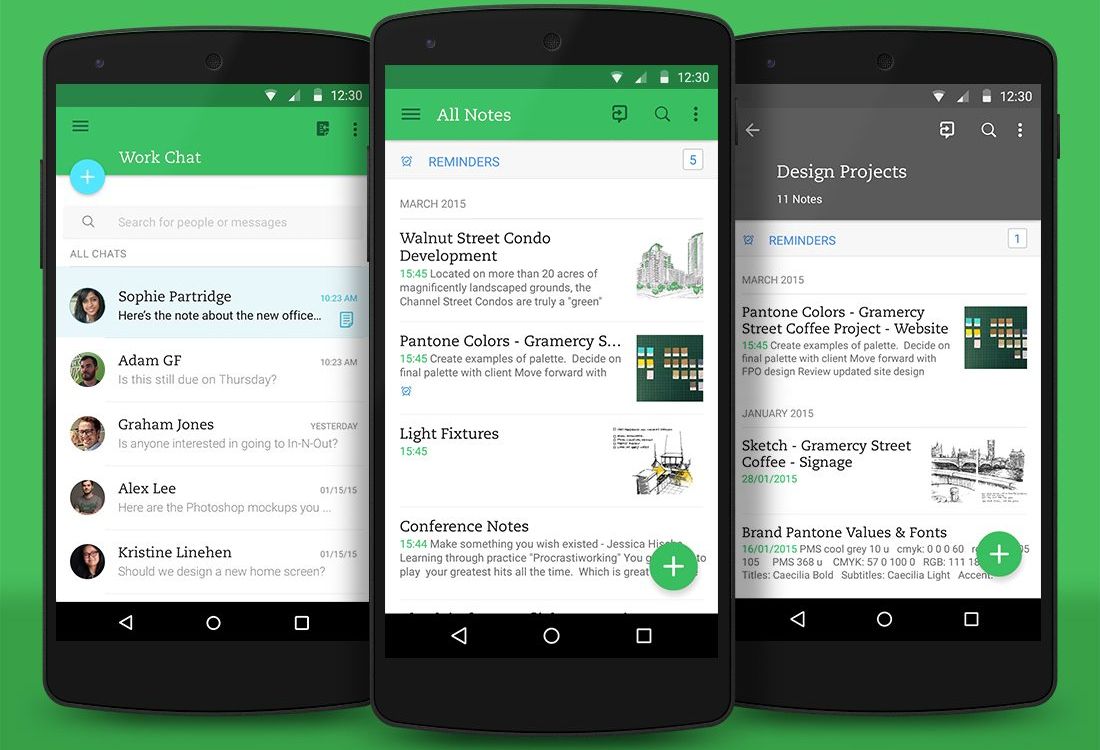 1. Evernote:
Making notes is important for any business. Evernote is an app that you should definitely have to ease out your daily operations. This is a management app that helps you make notes on the go.
More importantly, you don't always have to type, and you can use voice notes, store pictures, and much more. Every growth-oriented business needs to make tons of notes for the smooth functioning of the company.
While resources limit the physical world, those boundaries do not exist for the virtual world. It also acts as a business card scanner app to store cards. Download it today to explore its potential.
2. Business Cards
While Evernote offers you leisure to scan and store business cards, you might need an exclusive app.
It enables you to be more organized and easily find any card you're looking for. A business card scanner app is a must-have for all business owners.
It is not only great for storing the business card information, but also creating them. Hence, you don't have to carry your personal business card everywhere. Just use the app and share the details easily.
4.

Audible:
Reading books is an indispensable method to become a well-versed individual, by accumulating knowledge. However, in the hustle-bustle of a rigorous schedule, it is impossible to find time to read books.
If you're serious about the growth of your business and you consistently strive to evolve Audible should be a must-have app for you. It solves that issue that you're facing by offering you audio-books.
Put on your earphones and listen to millions of books in Audible collection, especially from business categories. It will certainly have some valuable knowledge, which is why it is considered one of the best business apps.
5.

Skype for Business:
Any business is incomplete without strong communication. Skype has been a dominant communication platform for people across the globe.
Microsoft has done a brilliant job of offering us ways to communicate over the internet, without requiring to pay heavy fees of regular international calls.
The uninterruptible connection makes Skype a must-have mobile app for business. You can conduct video conferences and meetings on a whim. Stay connected with your clients, family, and friends with the vast availability of Skype.
Yes, there is a high-performing mobile app available with several rich features.
6.
Google Calendar:
Google Calendar should fall right among the list of your best time management tools. This is a great app for small-time business and large scale enterprises alike.
You can make notes related to dates, enter deadlines, keep reminders that can also alert you before the actual date. Similar to notes and to-do-list, Google calendar is a crucial tool.
You may already have it installed on your mobile, but it is about time to make good use of this invaluable asset.
7.

DocuSign:
Signatures are vital in any business.
Whether you're signing a deal or a contract, you will always need to write down your signatures. However, there comes a time when you can't physically reach the location to sign. DocuSign comes to the rescue.
It is an app that makes signing the documents easy. You can use it to sign any form of a document across the globe, and it won't even falter. Gone are the days when you would have to scan the signatures and crop them on the documents.
Thus, this is a fantastic mobile business app to install.
8.
Dragon Mobile Assistant
We all need an assistant. Despite having digital assistants like Google, Siri, or Alexa, this one can still make it to your list.
Mainly because it enables you to control the functions of your android mobile phone completely by using voice commands.
You can use voice commands to send text, update social media status, set reminders, and much more. It works even in lock mode by recognizing your voice.
It is one of the highly efficient and most-developed mobile assistants available, making it an indispensable mobile app for small businesses.
9. Hootsuite
For many young entrepreneurs, it is important to be present on Social Media.
You can influence people, keep track of other people's activities, follow the inspiring figures, or inform people about your services and products with adequate offers.
However, it can be hectic to manage multiple social accounts, and it is certainly time-consuming to post the same thing on multiple platforms. That's where Hootsuite comes into play as a mobile business app.
It can sync your multiple social media accounts in a single app. Facebook, Instagram, LinkedIn, there are over 35 social medias available on Hootsuite to connect. Thus, making it easier for you to organize and operate your social accounts.
The list can go on, and there are several useful mobile business apps available for android and iOS. This list comprises of the essentials and must-have for any business person.
You can also find many bizarre and special apps designed for a particular business module. Today's digital world and mobile world platform are highly innovative and creative. You should utilize it's potential to give a great new hike to your business, and also use it as an opportunity to develop yourself.