The LETV X600
The first smartphones that hit the market were clunky, slow and expensive. While the manufacturers took swift strides towards the ultra-powerful phones we have today, the prices have remained extremely high. Although most phones retail for over $1000, very few consumers actually pay that cost. Most people own phones that have been subsidized through a cellular contract.
Since nobody has to shell out a fat wad of cash just to upgrade their phone, the manufacturers have no incentive to reduce the price. In china, however, most carriers do not offer contracts. Since the average income is quite low, very few people can afford to purchase the expensive phones we have become accustomed to.
In order to serve the Chinese market, many manufacturers produce inexpensive phones that are attainable to the layman. Surprisingly, these phones appear to be just as good as our expensive models at a fraction of the price. So are these phones simply cheap junk that only looks good on paper, or are we being ripped off by the American cellular market? Let's take a look:
LETV X600 Design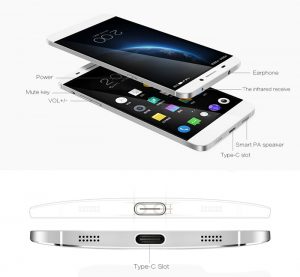 The first time I held the LETV X600 in my hand I was shocked at how well made it felt. Similar in design to some HTC models, it features an all-glass front and an aluminum alloy body. The phone has a very subtle, professional design that pleases the eye without taking away from the screen. My only complaint is the plastic back. While durable, it has a gloss finish that can attract fingerprints.
Display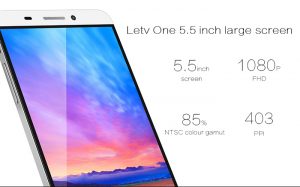 The LETV X600 has an enormous 5.5" display, putting it in direct competition with the iPhone 6s plus and the Samsung Note 5. When I first saw the phone, it looked as if it had an edge to edge screen. Once I turned it on, however, I realized that there was actually a tiny bezel a few millimeters thick. Not a big deal, but definitely worth noting. The phone has a full HD (1920 x 1080) display, which produces extremely bright vibrant colors. I actually found the screen to be a little too bright, so I'd recommend knocking the brightness down a couple notches.
Speed
The processor in the LETV X600 is a 2.2ghz model with 8 separate cores.  It's not the most efficient processor on the market, benchmarks demonstrate that it is more powerful than the one in the Note 4 but not quite as powerful as the Note 5. While it may not be the best cpu on the market, it's more than capable of running any modern app in the google play store. When you pair the 8 core cpu with 3gb of ram, you've got a portable powerhouse that handles multitasking with ease.
Camera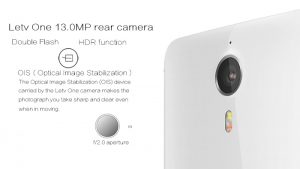 The LETV X600s camera is manufactured by Sony and produces stunning 13mp photos. I was impressed to see that they used such a high-quality sensor in this device. Many manufacturers select the model with the highest pixel count and don't bother to optimize it for color accuracy. But the photos that this phone produces are clear, detailed and free of noise. The phone also has optical image stabilization, so even when zooming in the photo stays steady and prevents blurring.
LETV X600 Battery Life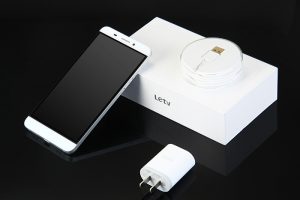 The battery life on the LETV X600 is great for one with such a large screen. Even if you leave Bluetooth, wifi, gps and all of the other features on the battery will last you a solid 24 hours. My only warning would be in regards to the new USB type C connector. These are not extremely common yet, so it might be worth grabbing a few extra in case you lose one.
Operating System
Many Chinese phone manufacturers just install the plain old android system and leave it be. But the LETV X600 is made by an established manufacturer, so they've created their own version of android they call EUI5 OS. Although it's just as easy to use as any other android phone, the theme they made looks fantastic. From what I can tell everything seemed to run well. While I have no specific compliments, the fact that LETV installed their own custom OS on the phone indicates that they took the time to optimize their software. In theory, this will help keep your phone running quickly and error free for quite some time.
The Verdict
Sometimes I find it hard to review these phones objectively. I've been accustomed to the overpriced, overhyped phones that are sold locally. Whenever I hold one of these phones, I'm amazed that something can compete, neck to neck with the current flagships for only 20% of the retail price. Compared to the other phones I've reviewed, I'd recommend the LETV X600 as an excellent entry point into foreign phones. LETV is a large, respected company that is known for producing reliable products. If you don't want to mess around with custom ROMs or tweak every setting on your phone, this is definitely the model for you. Use coupon code:EBLTVX6 to get it at a discount.