Teclast T98 4G is exactly what you get when you mix an excellent smartphone and a high-end tablet. It is also one of the cheapest phablets by Teclast.
In this entry, we are going to mention some of the most important details why the Teclast T98 4G would make for a great upgrade for anyone looking to switch from a smartphone to a phablet.
We'll do this by looking at the pros and cons of this product. But before we delve into that, let's start with the basics.

To get you warmed up, let's check the specs:
CPU: MTK8735P Quad Core 1.0GHz
GPU: Mali-T720
OS: Android 5.1
RAM: 1 GB
Storage: 16 GB
Wi-Fi: Yes
Bluetooth: Yes
Dual Camera: Yes (Back-camera: 2MP; Front-camera: 2MP)
Dimensions: 10.16 x 6.38 x 0.37 inches
Weight: 549 grams
Screen Size: 10.1 inches
Screen Resolution: 1280×800
Battery: 5800mAh
Those are the most relevant specifications. Now on to the main battle: pros vs. cons!
The Merits of the Teclast T98 4G Phablet
Dirt Cheap – Simply Affordable!
There are products which can be marketed solely based on their price tag, and the Teclast T98 4G phablet is one of those. You can pre-order it by going to Gearbest to take advantage of this unbeatable price!
If you are running on a tight budget, yet want to get a high-value Phablet, then it's safe to say that this one is a serious bang for the buck – simply dirt cheap! That's why we can tell you in advance that this pick is one of the best cost-effective phablets available in the market today.
Decent yet Solid Performance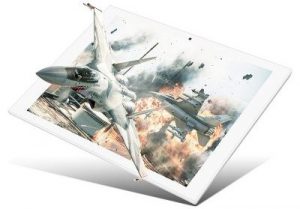 You know what the problem with most affordable phablets is? Yes, you guessed it right: laggy performance. It isn't the case with the Teclast T98! If you are looking for something which can offer you an excellent, cost-effective performance, then you will find that only a few can compete with this one.
With a MTK8735P Quad Core 1.0GHz CPU, 1GB RAM and a long-lasting battery, you will have hours of fun playing your favorite games, chatting with your friends, checking documents, listening to music, watching your favorite videos or being delighted by your all-time favorite movies!
For this price, hardly can you complain. This phablet definitively over delivers!
Powerful 4G Technology
One of the things that stand out is that this phablet is equipped with the 4G technology, which will grant you lighting fast speeds when browsing the internet or playing multiplayer games online! And of course, getting such an advanced technology for a little more than $100 is rare! If you want to enjoy it, then the unique thing you need to do is to pre-order the Teclast T98 4G from GearBest.com!
Related: https://www.androidtipster.com/category/tablets-on-sale/
Beautiful Display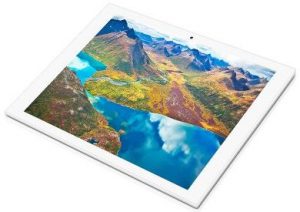 You couldn't get another result with a generous 10.1-inch screen, a 1280×800 resolution, and a Mali-T720 GPU. If you want to watch your movies and play games in super vivid colors, with extreme detail and superior quality, then the Teclast T98 4G Phablet will do just that for you. Again, for the price it delivers a more-than-decent performance regarding graphics!
Smart Battery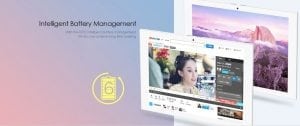 Another major issue with affordable phablets is the fact that their battery doesn't last a lot of time. But with the Teclast T98 4G you won't be dealing with such! Thanks to the unique DPTE intelligent battery management technology, you will be able to make your battery last for many hours!
These are the most important and relevant pros of this product. Now, what about the cons?
Related:
The Cons
Cameras are awful. With 2MP you cannot do that much, so discard this phablet if a camera comes first on your list of priorities. But if you want to use it to chat with your friends through Skype or just take a few funny pics, then you won't be facing any issues with it.
RAM could be better. 1GB RAM is good, but it could be improved. But for the price, one cannot complain much. The unique issue is that you won't be able to use many apps at once, so take this into consideration.
Final Verdict
The Teclast T98 4G Phablet has only two main cons on our review, but a lot of benefits that definitively surpass them. You can order it now at GearBest.