Xiaomi Mi 6 Review
It's tough in 2017 to mention premium smartphones without Xiaomi sliding into the conversation. This has been the year they truly stepped out of the shadows and stood among the kings that build the premium smartphones we stand in the queue for hours for. We've reviewed some of their smartphones including the distinctive Xiaomi Mi Mix 2 and today we're looking at the Xiaomi Mi 6, a smartphone that is similar to the Mix 2 in many ways but a bit friendlier to your pockets.
Xiaomi Mi 6 Design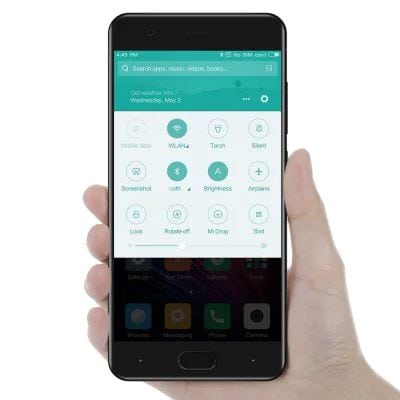 Ten feet away, it's tough to distinguish the Xiaomi Mi 6 from the iPhone 7. The iPhone 7 was a great hit when it first came out, and it looks like the designers of the Mi6 must have wanted to recreate a similar euphoria for Android smartphone users. Up close, the Mi 6's unique features begin to stand out. For starters, it boasts triple cameras: 8 MP front camera and two 12 MP cameras on the back, the very feature it outshines even the Mi Mix 2.
The menu button is located in the same spot as that of the iPhone 7 but took on a rectangular shape with the edges curved. There are two buttons on the right side, the larger one for volume control and the smaller one is the power button.
Display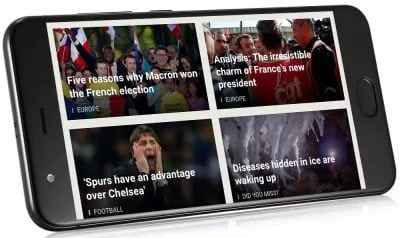 The Mi 6 features a 5.15-inch capacitive screen with Full HD resolution of 1920 x 1080. While the screen size is the standard for most mid-range smartphones, its high-resolution displays sharp, crisp and vibrant colors that will bring your multimedia to life.
Xiaomi was keen to have a 428ppi on the Mi 6 to match the resolution. PPI stands for pixel density which means, in order to ensure images and video remain sharp when zoomed in, to a great degree the Mi 6 needed about 100ppi but Xiaomi threw in four times that amount to make the visual quality of multimedia a good selling point for Xiaomi Mi 6.
Performance
Xiaomi Mi 6 runs on a powerful Snapdragon 835 Octa-Core processor that can reach speeds of up to 2.45GHz. Combined with 6GB of RAM, there's hardly a mobile game it can't handle.
When testing its performance, we left 13 webpages open on the Chrome browser and simultaneously played Asphalt 8. Surprisingly we didn't experience any lag and when we closed the game, all the pages were still up and not a single one needed reloading.
Xiaomi Mi 6 Battery Life
Xiaomi Mi 6 is powered by a 3350mAh non-removable battery. It's not enough to last a whole day on heavy usage like watching videos or playing video games but the battery loads pretty fast and you'll probably only need to charge it once.
For basic usage like reading and answering emails, surfing Facebook or listening to music, the Mi 6's battery does a better job. Power users are encouraged to order along the fast charging Original Xiaomi ZMI PB810 10000mAh mobile power bank.
Other Important feature of the Mi 6
Dual SIM Card
Sensors: Ambient Light Sensor, E-Compass, Gravity Sensor, Gyroscope, Proximity Sensor, Hall Sensor, Accelerometer
Splash resistance
Verdict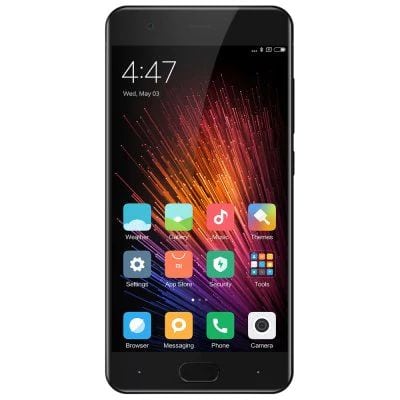 The Mi 6 is a great phone especially for people looking to upgrade. If you need a phone with a good camera, the Mi 6 triple cameras won't disappoint. If you need a phone that can handle any program you throw at it, the Mi 6's Octa-Core processor will make a pleasant surprise.
Xiaomi Mi 6 is currently going for $416.99 but we used the coupon: xiaomi6six to get it on Amazon