Should you get the Z80 3G Smartwatch?
With many smartwatches available in the $150+ range, the technology can be somewhat inaccessible to consumers who are on a budget. If you just want a smartwatch for occasional use, or you want to try the platform out before you drop serious coin on a high-end model, there are not a lot of options available. With the release of the Z80 3G Smartwatch, all of that has changed. With such a steep discount compared to other products, can the watch live up to the demands of daily use? Let's take a look.
Z80 3G Smartwatch Design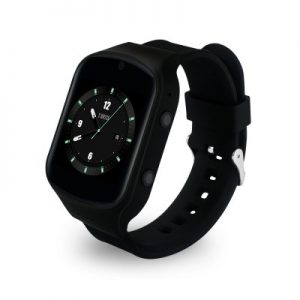 The first thing you notice about the watch is that it's clearly designed to be durable. The large rubber band is very protective, and sits comfortably on your wrist. The power button was easy to access, and the watch was comfortable to wear. But it's worth noting that this is quite large compared to most watches. The base of the watch is fairly thick, and sticks out a bit from your wrist. Unlike most of the watches on the market, this one actually has a square display instead of a round one. This does improve visibility a fair bit, provided you don't mind the extra size. Most impressively, the watch is actually waterproof due to its sealed rubbery case.
Features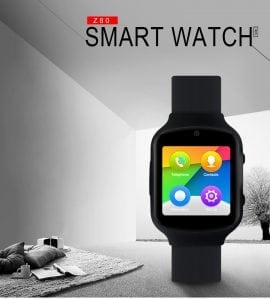 While the watch isn't running the common android wear software, it does retain most of the features. The touchscreen interface was simple, clean and easy to use. For fitness use, the watch has a pedometer and a heart rate monitor. Both of these features worked perfectly, although the heart rate monitor takes a faster reading if you flip the watch to rest on your wrist. The watch also has a handy sedentary reminder, if you are sitting still for too long it will give you a quick reminder to stand up and get a bit of activity. It's fantastic for helping you get a couple stretches in if you work an office job.
Get the Z80 3G Smartwatch from GearBest at a 60% discount while the promo is still on.
Communication
Surprisingly, this watch actually has its own network connection instead of relying on Bluetooth from your android smartphone. Popping your micro sim card into the watch gives you access to google maps, which I found to be very handy. You are also able to send and receive messages, however, keep in mind you will need to rely on text to speech to send messages. The keyboard requires you to scroll through letters one by one and is near impossible to use.
Chipset
The Z80 3G Smartwatch runs off a 1.3GHZ MediaTek processor found in a few other smartwatches. For all of the basic watch features it works perfectly, although GPS was a little laggy. The watch also has half a gig of ram, perfectly suitable for the basic software included.
Verdict
There are very few smartwatches on the market at this price point, and the Z80 3G Smartwatch does a pretty decent job at providing you with all of the basic features. Since it's also waterproof, I'd highly recommend the watch to anyone that wants to make use of the fitness features. If you're looking for a product that you can use daily, I might advise going for something that is a little more compact as the design of the Z80 3G Smartwatch is quite a bit larger than other models.