An issue that is common with most android based phone users that i get to hear a lot is that the phone starts to get slower within a few days of usage. Experts in this field continue to offer tips on how to make your Android phone work faster and even how to extend battery life but these issues can not be resolved entirely and will keep recurring in future.
It's not all sad and gloomy though, here at Android Tipster we will keep offering you tips and tricks to get around these issues. I'm going to share with you a new secret solution to improving your phone's performance that's been previously reserved for Android Developers. It's been hiding in plain sight and I'm thrilled to present it to you.
There's a hidden menu in your phone that, like i mentioned above is primarily reserved for developers and by changing a few settings in there, the overall feel of your phone will definitely improve. That's where we'll be working today but don't get spooked because it's super easy, a few minutes in you'll be done 😉 . You just have to follow the instruction that I'm about to show you here. Just a word of caution: you shouldn't mess around with other settings in the developer menu unless I ask you to.
I expect that this will work seamlessly with phones running Android Lollipop version 5.0.
Let's get right into it and make your android faster…
5 easy steps to make your Android phone faster
1.) Find the About phone option in your phone's settings. You may have to scroll to the bottom. Tap it.
2.) Next scroll down to Build number and tap it repeatedly as demonstrated in the image below. A small window that says
You are now a developer!
will pop up.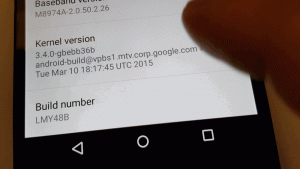 3.) Hit the back button on your phone to go back to the
Settings menu.
Developer options
is now displayed just above
About phone
. Tap on it once.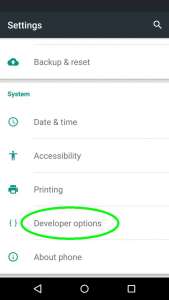 4.) Now scroll down to find these three: Window animation scale, Transition animation scale, and Animator duration scale.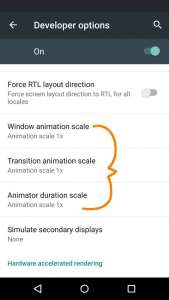 5.) Finally tap each one of those separately and change it's default scale to .5x. From here you can now restart your phone and you're all set! You should notice your phone has become faster.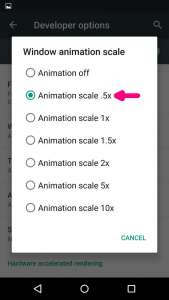 How does the new speed feel?
Let me know how it went using the comment section below.
Be sure to subscribe for more.