Looking to buy a new laptop for photo editing but confused among numerous identical models? As a photo editor or photographer, you might be looking for high-definition display but there're a lot more things you need to consider before buying the right one. Nowadays, modern digital photography requires various photo editing software to enhance the effect of images. To run this software, you need a high-end laptop that allows you to work seamlessly.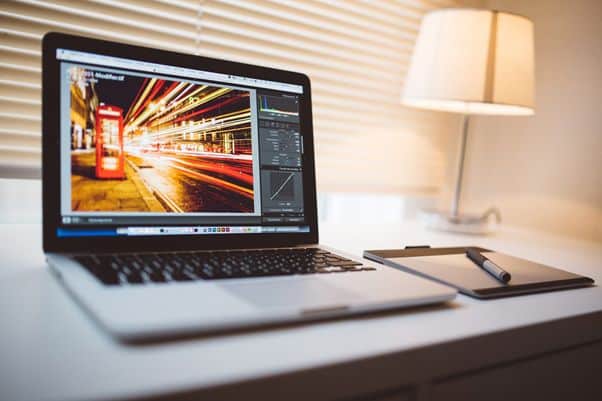 In this guide, we'll provide you the detailed information that helps you to take a wise decision when purchasing a photo editing laptop. Below are the primary aspects you should check out and consider before buying a laptop for photo editing.
So, let's go to the details.
Screen Size and Resolution
Since you'll be going to work with graphics, so the display is obviously the most important part of a laptop you should carefully check. If we talk about screen size, we recommend you to go with at least 15.6-inch display which is idle to work with graphics every day. However, if the weight doesn't matter to you then going with a 17-inch display would be a better choice.
Keeping in mind the resolution, you need to get a full HD display because they offer great color gamut, high brightness, and contrast ratio. A 4K resolution would be great, but it's absolutely not necessary – you can buy them if you have a good budget.
Processor
The performance of a laptop is determined by the processor and graphics contained in it. Nowadays, most of the laptops come with the latest 8th generation Intel Core i5 or i7 processors. We highly recommend you to go with Intel Core i7 quad-core processor, especially if you have to deal with heavy photo editing software like Illustrator, Adobe Photoshop, etc. However, you can choose to go with Intel Core i5 processor if you want to save a few bucks on getting a photo editing machine.
RAM and Storage
RAM is another important factor to decide the performance of a laptop. If you want to work with a heavy amount of photo editing work, you should require a minimum of 8GB RAM and 16GB being a very welcome upgrade to do multitasking smoothly. You can easily upgrade the RAM on most laptops if needed.
Storage is also a major consideration in modern laptops. A hard drive may be good enough for most of the tasks but an SSD makes things much faster. For photo editing, we recommend you to go with SSD storage but as an affordable option, a laptop with a 1TB hard drive would also be fine. If you want speed and storage both then you can go with a laptop that offers a combination of SSD and hard disk drive both – they are easily available under $800 price range.
Graphics Card (GPU)
This is undoubtedly a vital aspect before you buy a photo editing laptop. Apart from the processor, GPU plays an important role in the performance of a laptop. A high-end GPU allows you to work better with photo editing applications like Photoshop and Lightroom. When buying a laptop, we suggest you consider Nvidia GXT1050 or GXT1060 graphics processor. They are capable to handle the intensive task with ease.
Battery Life
Last, but not the least – a long lasting battery is an added advantage. In the field of photo editing, you may have to spend several hours, so long battery life will make a big difference. Most of the laptop manufacturer companies claim an impeccable battery life, but most of them do not stand up to their statements. So instead of just relying on the companies statements, go through their real-time performance reviews and decide which one to buy.
Conclusion
Apart from the other mentioned specifications, there are several other aspects to consider such as pricing, connectivity ports, keyboard, touchpad, etc. So, it is not an easy task as you are going to spend your hard-earned money to buy the best one. So you need to check a lot of things before you make a purchase of a laptop for editing photography. If you don't want to waste your time, you can check out Best Laptop Ninja's top picks of photo editing laptops. They have picked up the best laptop for photo editing for every budget so the guide will help you in finding the right one.
Keep in mind that you get the best laptop for your budget with the latest features. If you have any questions or suggestions about this buying guide, let us know in the comment section below.