Looking for a new Tablet? Or how about a new laptop? Well, why not BOTH?! Today I'll be reviewing a new 2-in-1 tablet/laptop: the Teclast TBook 12 Pro which in my opinion is a probably a very good buy for anyone out there. With a great amount of storage for a possible tablet, a camera that is great for the price range AND comes with Windows 10 OS pre-installed could this be 100% a great bang for your buck? Let's take a look
A review of the Teclast TBook 12 Pro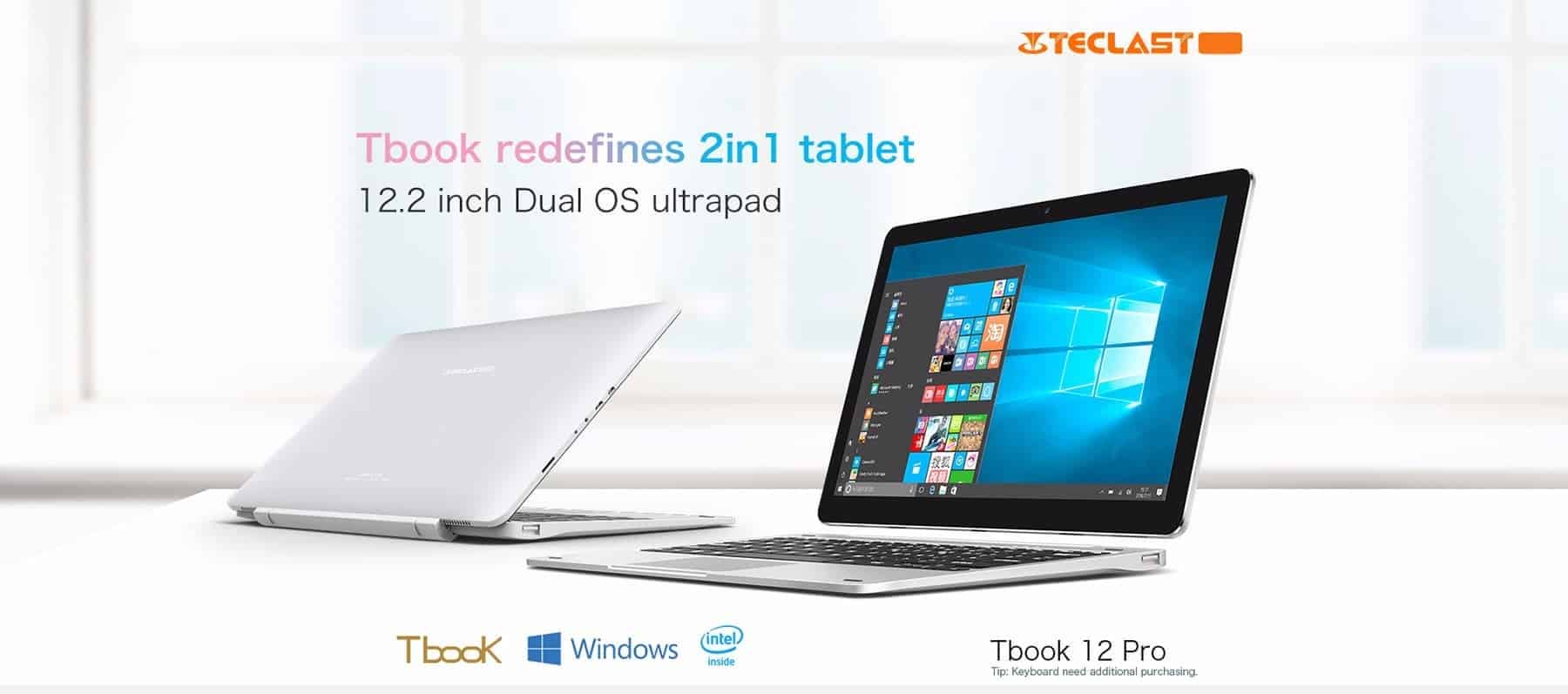 So to start off with reviewing the Teclast TBook 12 Pro, I just want to cover the major things about the device before we get down and dirty and review all the inside parts and specifics. When you order, the package comes with 2 individual boxes. One if of the tablet, itself along with the charging chore and user manuals. The other box contains the compatible keyboard. You can order this from Gearbest and the price on there is currently $302 USD which isn't too pricey considering that it is a tablet as well as a laptop. Let's get on to the more specifics which is always the fun part.
Teclast TBook 12 Pro's Storage
Ok so the storage on this thing isn't too bad if I'm honest, yes it could be better but everything can always be better than it already is. It comes standard with 4GB of RAM and a 64GB ROM drive and if wanted you can add up to a 128GB TF card which will give you more than enough storage. There's also the option of having a micro USB storage drive if required. Teclast TBook 12 Pro is meant for everyday use so don't be expecting to play Fallout 3 at the highest settings because if you know anything about computer hardware, 4GB isn't everything, just take it easy.
Display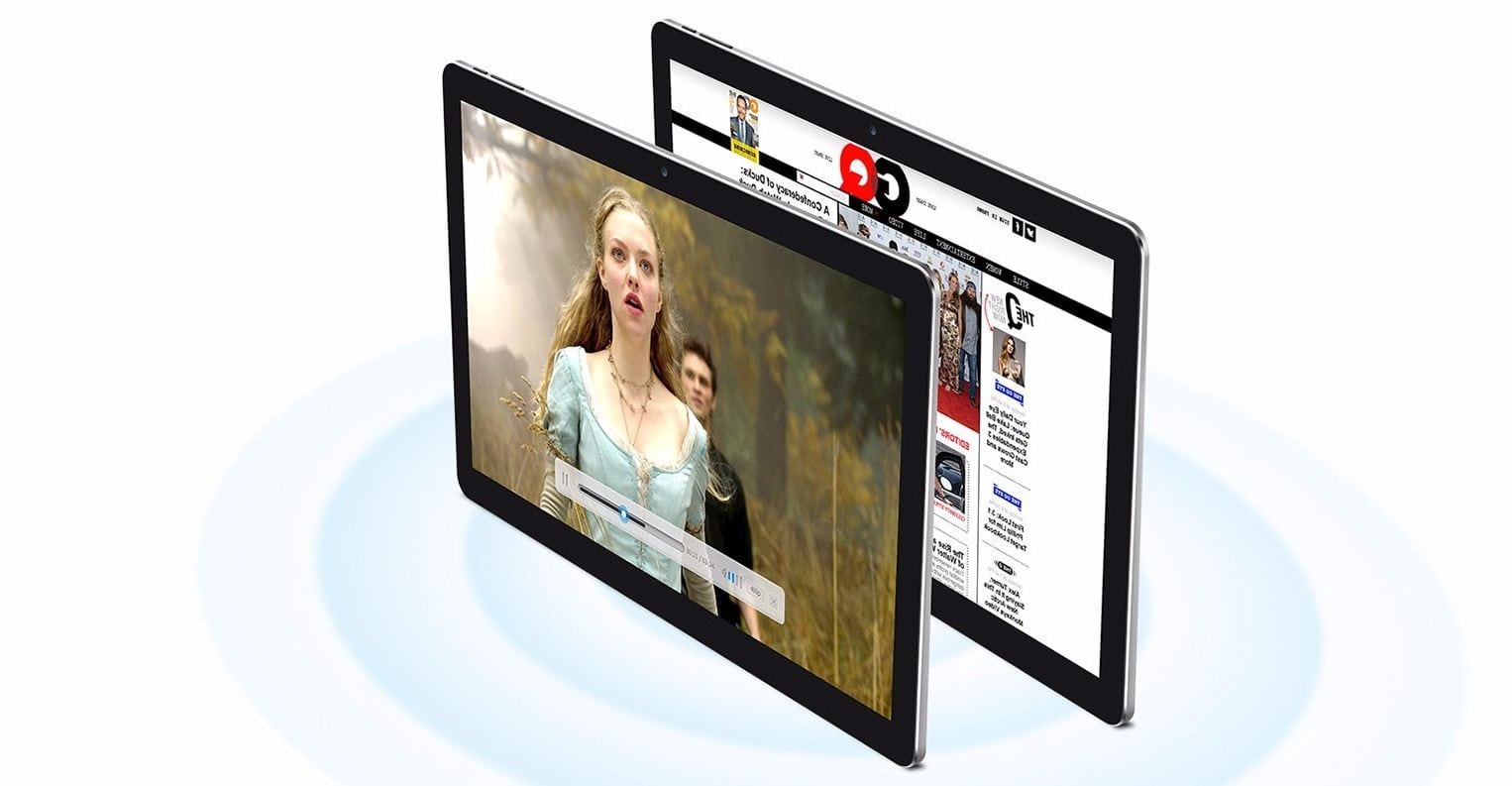 Now the display on this bad boy is decent for the price. You're getting a 12.2-inch screen (which you can gather from the name TBook 12 Pro) and the resolution is taking that by the head and capturing maximum resolution resulting in a 1920 x 1200 display which is amazing considering it's a tablet as well as a laptop. And if you're asking yourself "is this device touchscreen?" Think about the purpose, TABLET as well as a laptop, OFCOURSE it's touch screen folks, who can imagine a non-touch screen tablet?
Additional Features
Some of the additional features which didn't deserve their own subheading are the media formats, languages, and some other minor features so we'll tick them all off one by one. To start, the media formats are the same as most other PC's.
Image Format: BMP, GIF, JPEG, JPG and PNG
Music Format: AAC, APE, MP3, OGG and WMA
Video Format: 3GP, AVI, MKV and WMV (sadly no MP4)
Preinstalled Languages: Windows OS is built in Chinese as well as English and any others may be installed over Wi-Fi. Android OS support multi-language.
Additional Features are Bluetooth which is handy, Gravity sensing system, and they include an HDMI port which is fantastic if you want to play movies or other media onto another device such as a TV.
Teclast TBook 12 Pro's Design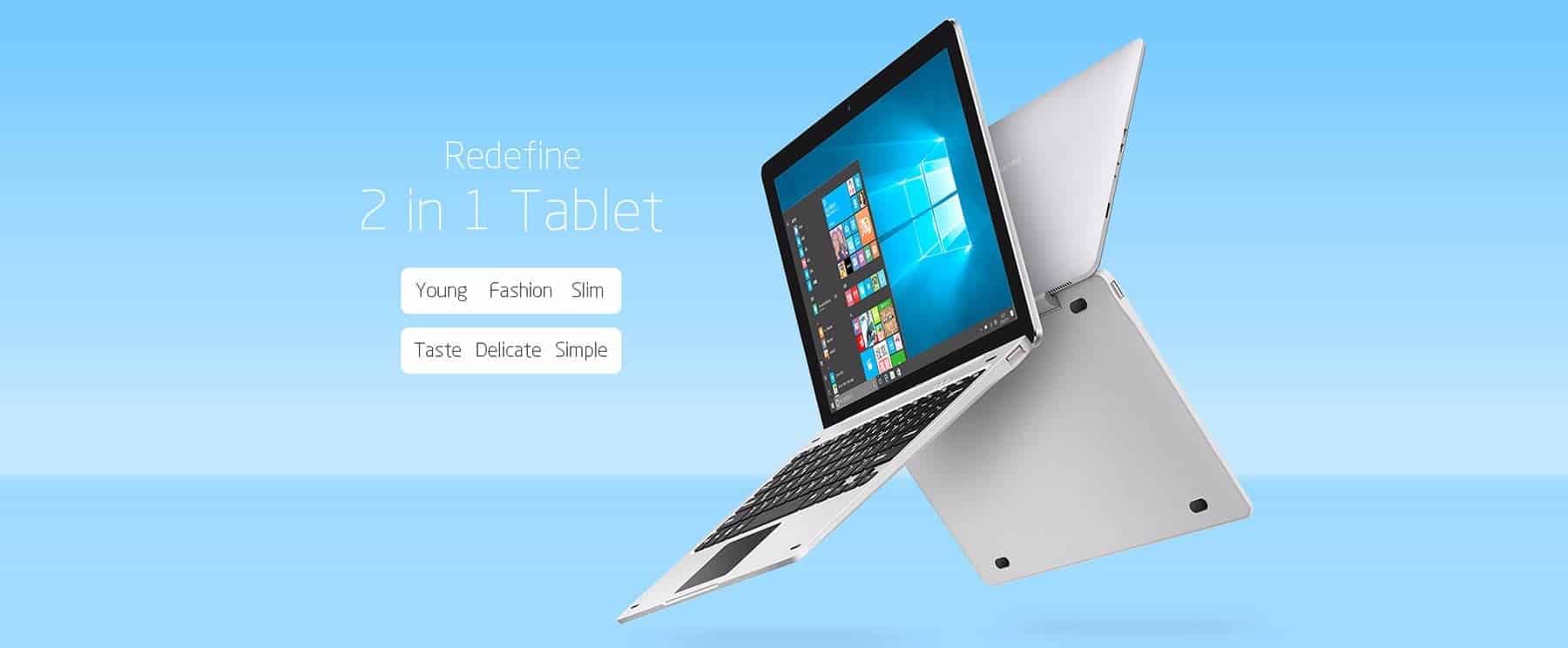 The design of the Teclast TBook 12 Pro is simply elegant. It's like it's from the future with the sleek white just blending beautifully onto the black. Couldn't ask for anything better, to be honest. The tablet itself could maybe have a bit of touching up around the perimeter of the screen and maybe get rid of a bit of the black surroundings and make it a bit lighter but apart from that I think the design is great. Something that got pointed out to me by a friend recently is that it looks like an apple MacBook pro and I completely agree with him, maybe it's just us?
Performance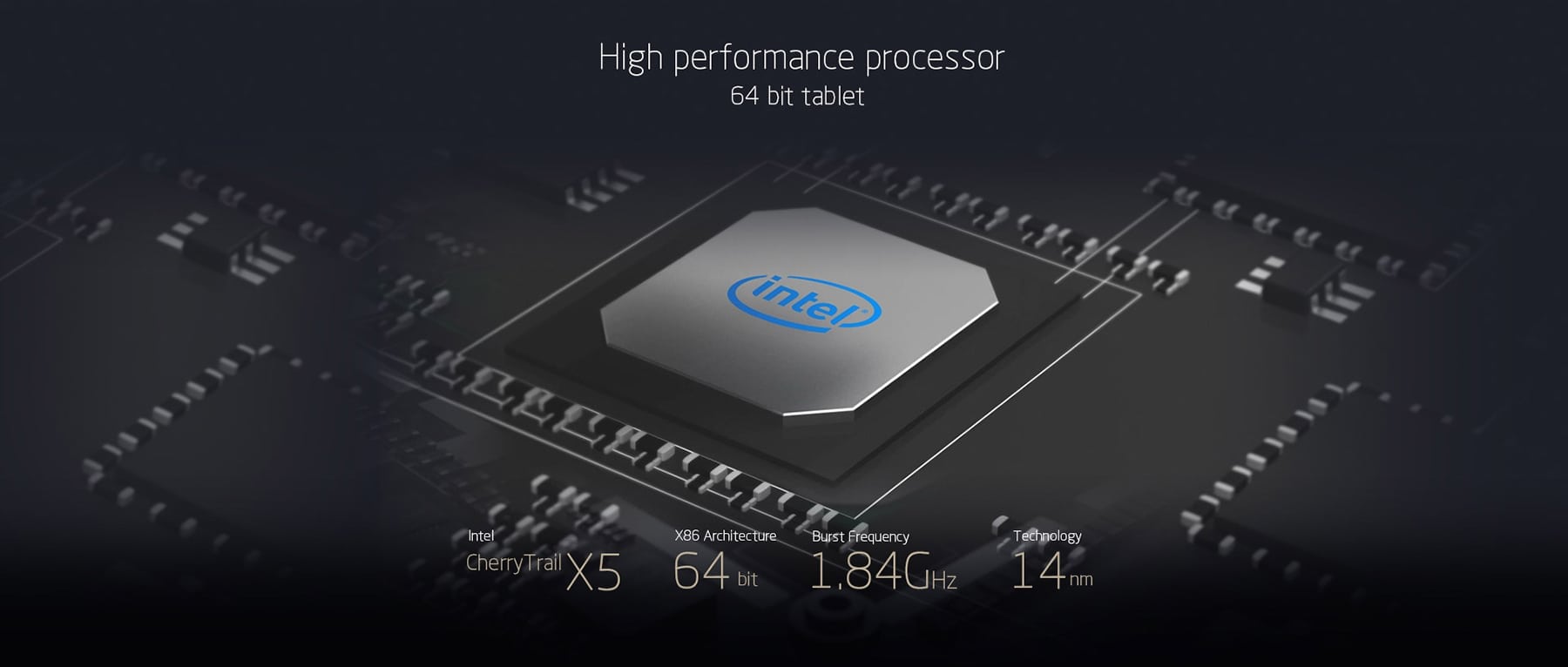 The Teclast TBook 12 Pro is powered by an Intel Cherry Trail x5 64bit quad-core CPU clocked at 1.44GHz. This is mainly designed to work on both Windows 10 OS as well as Android OS as this machine supports both. If wanted the CPU can be boosted up to 1.84GHz. The manufacturers could improve the energy efficiency thanks to its brand new 14 nanometers low-power process with trigate transistors. If you don't speak computer hardware language, this simply means that it requires less power to power to the CPU and instead more power can be used in the other parts of the machine to save power AND money overall.
Bottom Line/Conclusion
So, after reading this what is your opinion about the Teclast TBook 12 Pro? Coming from me personally, I think it is simply amazing that Gearbest is providing this machine for the price it is. For only around $300 USD you're getting a brand-new tablet for Android use, as well as a brand-new laptop running Windows 10! Gearbest is including the operating systems for you and already installing it on the machine for you. All you must do is open it and enjoy (plus a few setting up things that a child who can read and write could do). And if you're still on the fence about getting the Teclast TBook 12 Pro, you can check out their promo page for other alternatives that will catch your interest.
Until next time!
Related: https://www.androidtipster.com/category/tablets-on-sale/