Top 10 laptops for gaming under $1000
Becoming a part of the "PC master race" is definitely a fun thing to do. However, getting a good gaming computer can cost you thousands of dollars. Furthermore, if you want to get a good gaming laptop, it can cost you even more than a desktop computer.
And, to put it simply, not everyone has that much money floating around. So, if you are looking for a good gaming laptop under 1000 dollars, what can you do?
Thankfully, laptop manufacturers thought about people that are on a budget as well. So, if you are ready to spend anywhere between 600 and 1000 dollars for a gaming laptop, we can probably help you out.
What should you look for in a gaming laptop under $1000?
If you want to buy the best gaming laptop under 1000 dollars, there are several things you have to consider. Being on a budget, you probably can't afford the best of the best when it comes to powerful laptops. So, you should prioritize getting an upgradable laptop. For the most part, you will be able to gather up some more money later on. And, you can use that money to upgrade certain parts of your laptop.
Understanding which parts are upgradeable can help you prioritize the important bits. For example, you can easily upgrade memory or storage of your laptop. So, don't go overboard spending too much money on those components off the bat.
On the other hand, you won't be able to upgrade the graphics card. So, if you are looking for gaming laptops under 1000, you should definitely focus on getting a lot of graphics power. There is a reason the best gaming laptops under 1000 dollars use powerful graphics cards such as Nvidia's Geforce GTX 1050. In fact, you can even get a laptop that can run newer games on decent settings for a bit over 500 dollars thanks to those graphics cards.
However, if you can afford to spend more money on your laptop, go for an even stronger card. Instead of trying to get more storage, you should reach for a card such as the GTX 1060. After all, 6GB of memory can help you go a long way without upgrades.
Another spec that you likely won't be able to change is the processor. Many manufacturers solder CPUs to make them not replaceable. So, make sure to get a decent processor. We would recommend Intel Core i5 or i7 CPUs of newer generations.
You should also try to get as much RAM as you can without breaking the bank. We would recommend going with at least 8GB of memory. And lastly, we would recommend using a solid-state drive. Bear in mind that SSD storage can be very expensive. So, if you are going for pure SSD, you should aim for at least 256GB of storage.
Alternatively, you can go with a solid-state hybrid drive with more storage or combine the speed of a smaller SSD with the storage capacity of affordable hard drives.
Now that you know what we feel are the important specs, it's time for us to give you our list of top 10 budget gaming laptops.
2018 Best Gaming Laptops Under 1000 Dollars
Dell Inspiron 15 7000 G5 15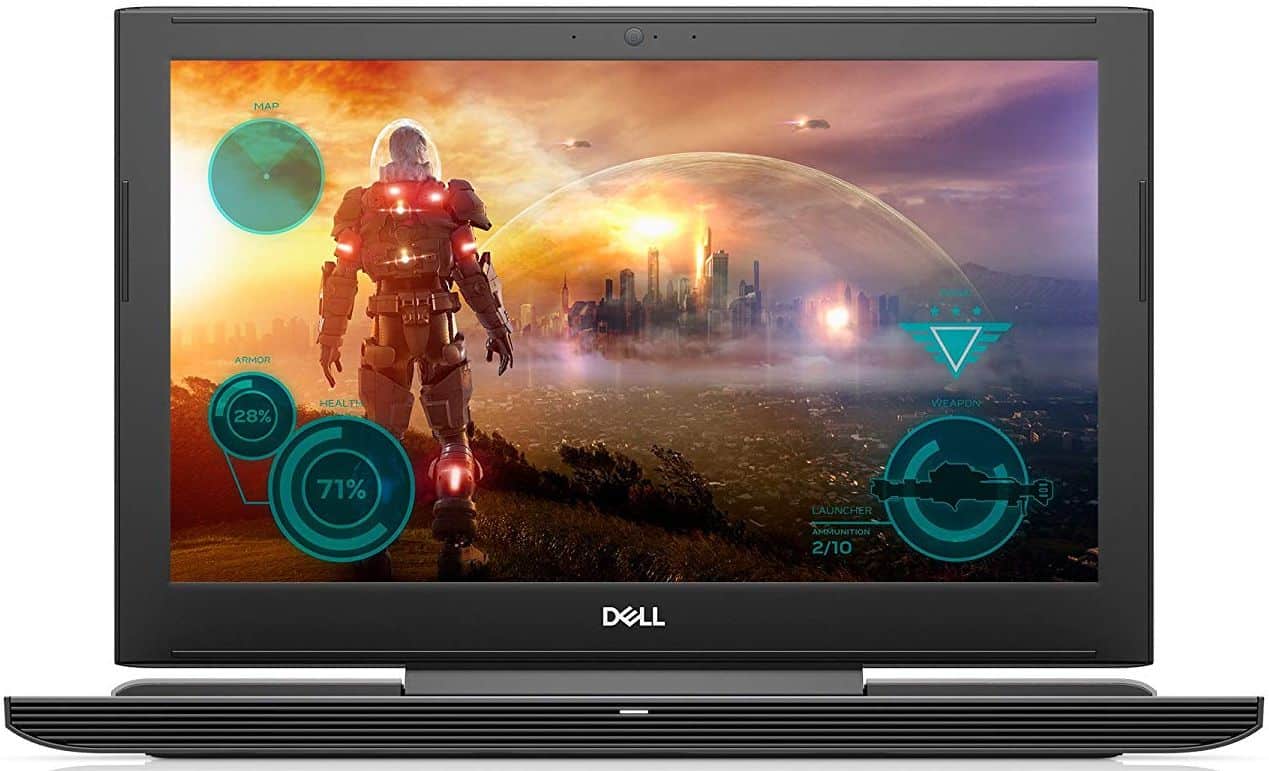 Dell seems to be planning to take over the low-cost gaming laptop market. They have been consistently putting out powerful laptops at affordable prices. The G5 15 comes in at just under 700 dollars if you go for the GTX 1050.
However, if you choose to go with the NVidia GeForce GTX 1060 6GB graphics card (which we do recommend), you would have to pay around 950 dollars. Other than the awesome graphics card, this laptop comes with an eighth-generation Intel i5 processor. It also comes with 8GB of RAM and a combo of 128GB of SSD storage plus 1TB of HDD storage.
When you put all of that together, you get one of the best gaming laptops under 1000 dollars.
Pros
Powerful specs with Max Q technology that prevents overheating
Great Design
Very light
Cons
The screen could be brighter
The GTX 1060 version is near the 1000 dollar mark
Acer Nitro 5 laptop for gaming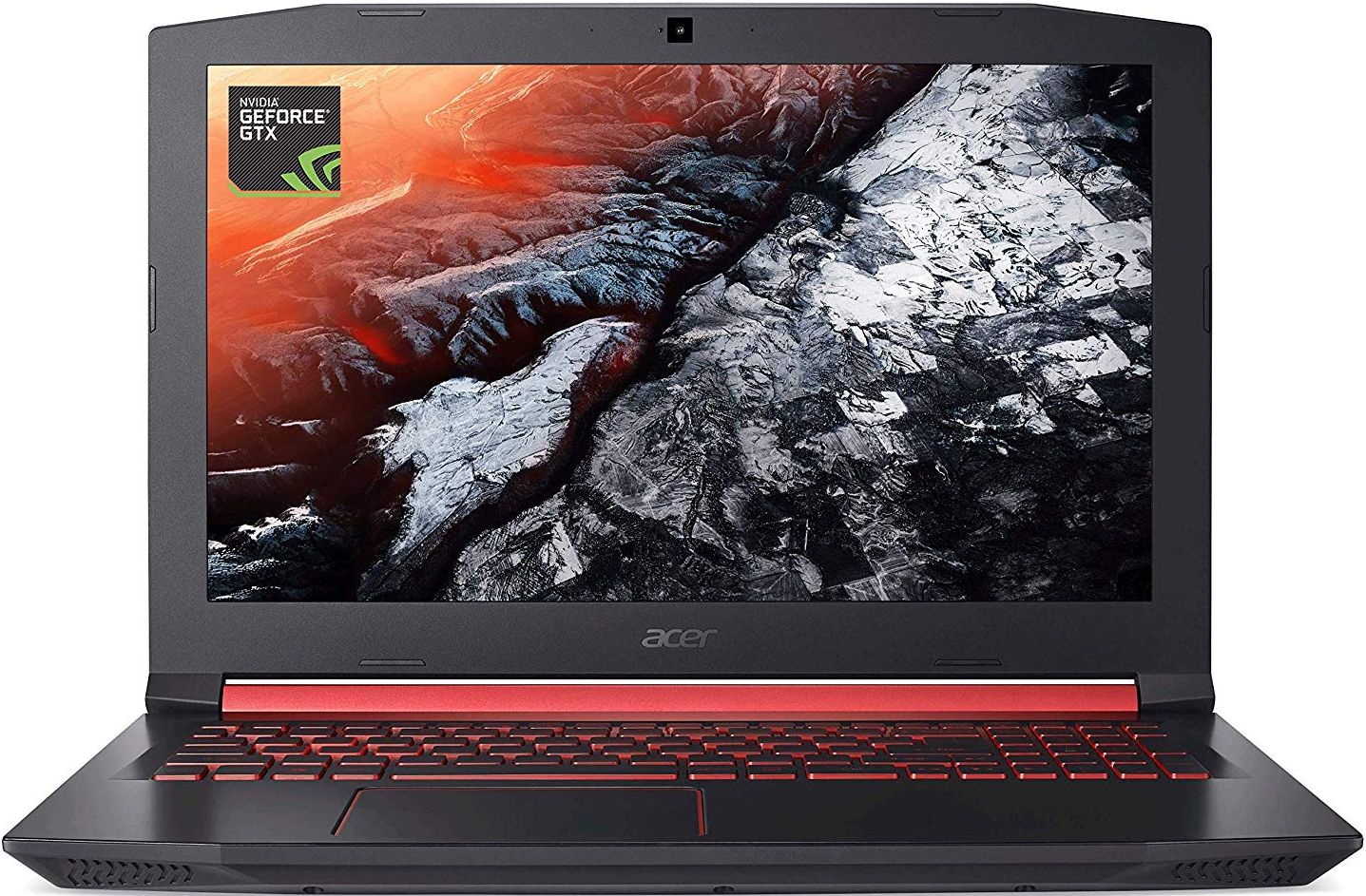 The Acer Nitro 5 gaming laptop is an excellent entry coming from Acer. This laptop boasts a quad-core Intel i5 processor and the Nvidia 1050Ti. That graphics card is not quite powerful enough to run VR games, but it can easily handle most modern games. And, for a laptop that costs around 700 dollars, it is more than just decent.
Other than that, the gaming laptop features 8GB of RAM (which you can easily upgrade to 16GB if need be) and 256GB of SSD storage memory. Those facts make the boot times extremely short. The laptop runs smoothly and responsively at all times. However, while 256GB of storage is decent enough, it will run out soon enough. So, we would recommend being ready to upgrade the storage.
The design and the feel of the laptop are both excellent. It uses a high-quality IPS display with 1080p and excellent contrast. Furthermore, the keyboard is very comfortable, and the backlighting makes it look great.
Pros
Great value
Fast boot and quick loading
The battery life is excellent
Cons
Nvidia 1050Ti is good, but we would like a stronger card more
Only 256GB of storage
ASUS VivoBook M580VD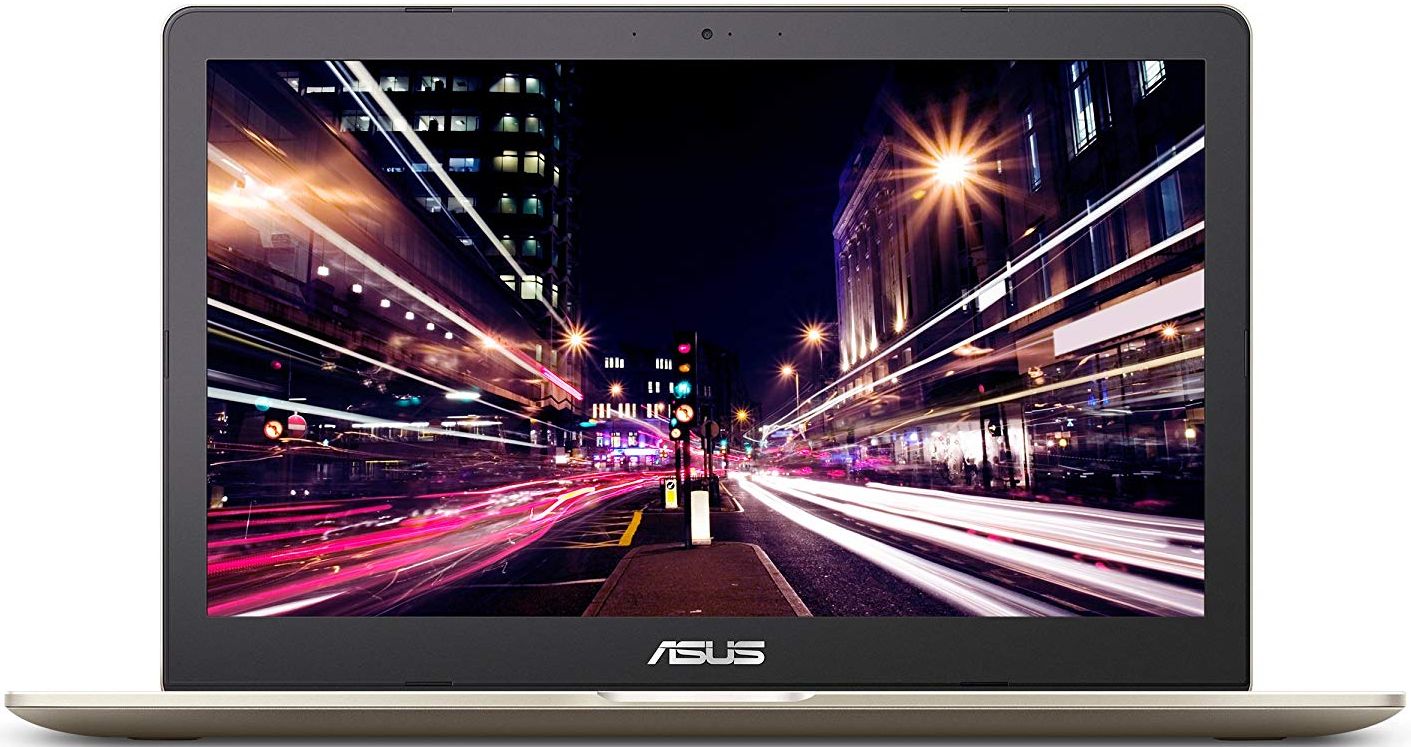 Unlike most other entries on our list, the ASUS VivoBook M580VD doesn't try to look like a gaming laptop. It is not bulky nor flashy. However, it does have an incredibly premium look. In fact, the design of this laptop makes it seem like it was made for work instead of gaming. But, when you look "under the hood" of this machine, it is a whole other story.
The sleek-looking casing of this laptop houses a seventh generation quad-core Intel Core i7 7700 CPU and incredible 16GB of DDR4 RAM. Furthermore, the laptop gets the support of the Nvidia GTX1050 GPU that, as we know, is capable of running almost all current new games.
With this gaming laptop, you will be able to use the 256GB of SSD storage to make it boot and load at insane speeds while using 1Tb of HDD storage to keep your files safe.
Unfortunately, all of that power comes at a bit higher cost. Namely, this laptop comes in at just a little over 1000 dollars. But, if you can afford it, it is definitely a worthy investment.
Pros
Incredibly powerful specs
Combination of SSD and HDD that allows for both speed and a large amount of storage
Professional design
Cons
Using files that are on the 5400 rpm HDD can be tedious
The specs eat away at the battery levels quickly when you strain the laptop
Lenovo Legion Y520 gaming laptop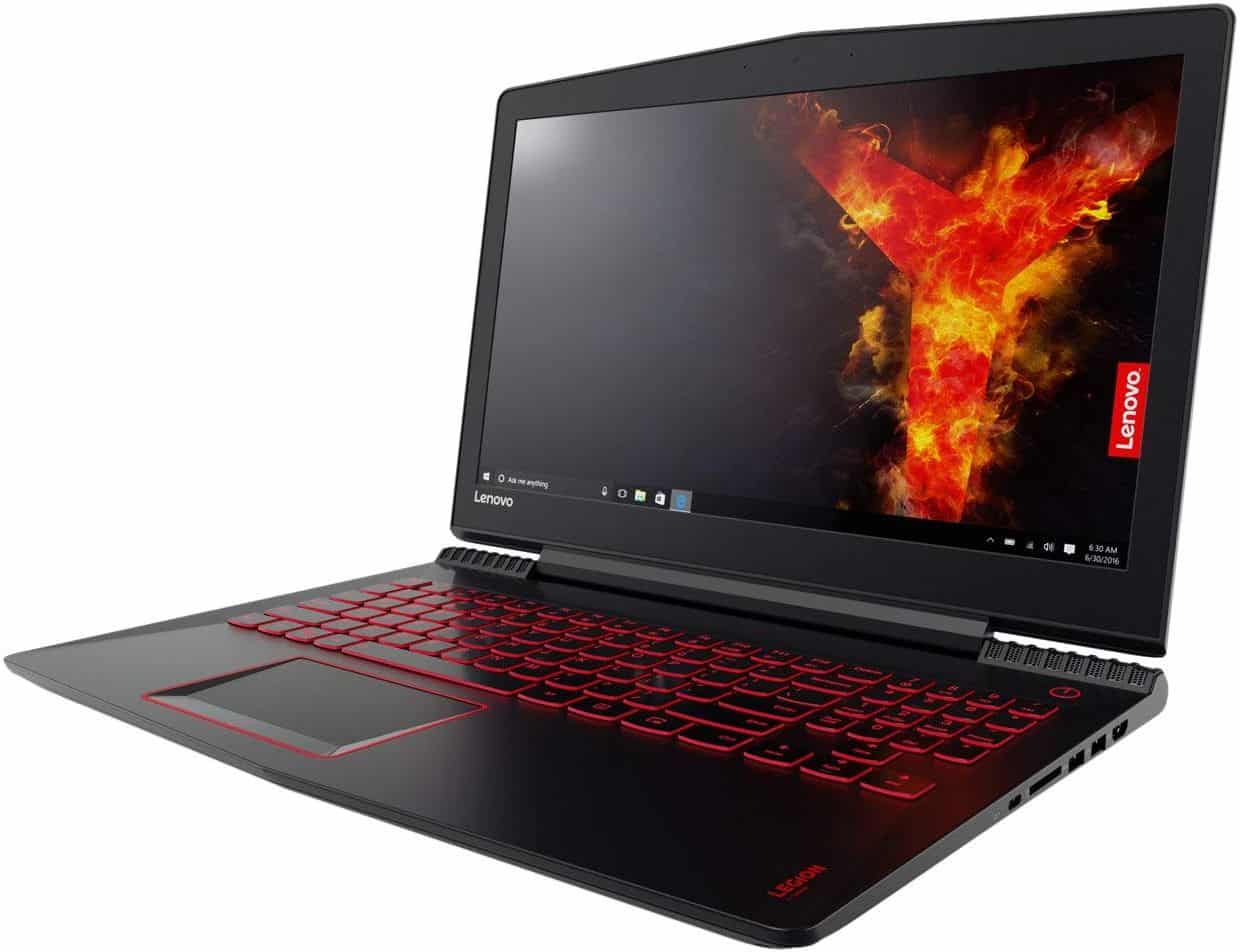 Lenovo is quickly becoming one of the most popular gaming laptop manufacturers. One of the reasons for that is the fact that they offer excellent laptops for gaming at relatively low prices. In fact, they have a selection just of laptops under 1000 dollars. And, one of their affordable laptops is the Lenovo Legion Y520.
This laptop has excellent graphics capabilities thanks to the Nvidia GeForce GTX 1050 Ti. That GPU is around 10% more powerful than the standard GTx 1050. And, given how the GTX 1050 can run most games, this is an excellent graphics card for a laptop that costs around 815 dollars.
The Y520 also features a seventh-generation Intel i7 CPU and 8GB of DDR4 RAM. So, while you can't expect it to run 4K settings at high fps, you should never run into issues with standard Full HD games.
However, the 8GB of RAM might not be enough for people who tend to open up a lot of Google Chrome tabs. Also, you might have issues with the relatively small storage of 256GB SSD.
Pros
Excellent price
Incredibly fast laptop
Nvidia GTX 1050 ti GPU
Cons
Lacks storage space
Comes with Lenovo bloatware
MSI GL72M 7RDX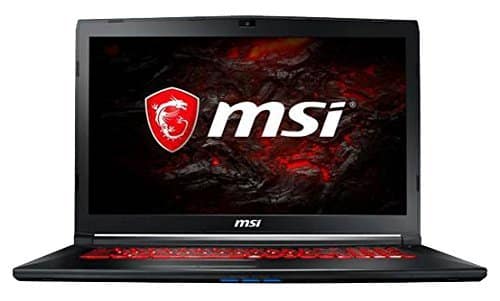 The first thing most people notice about this gaming laptop is the fact that it comes with a huge screen. Namely, it boasts a 17.3-inch display with a resolution of 1920 x 1080. And, the GTX 1050 in this laptop will maintain a reliable viewing pleasure during your gaming hours.
It also boasts the incredible seventh generation Intel i7 7700HQ CPU, 8GB of RAM memory and 128GB of SSD storage. This computer can successfully run most modern games. During our tests, the only game for which we had to lower the settings to run properly was The Witcher 3, which is excellent for gaming laptops under 1000 dollars.
Naturally, 128GB of SSD storage is nowhere near enough for gaming. After all, it is quite common for newer games to take up over 50GB. For that reason, MSI has put a 1TB hard disk drive in this laptop. And, we got all of that for only 849 dollars.
Pros
Incredibly big screen
Great performance
Cooler Booster 4 technology
Cons
The size of the screen eats away at battery life
Viewing angles of the screen are relatively narrow
Dell Inspiron i5577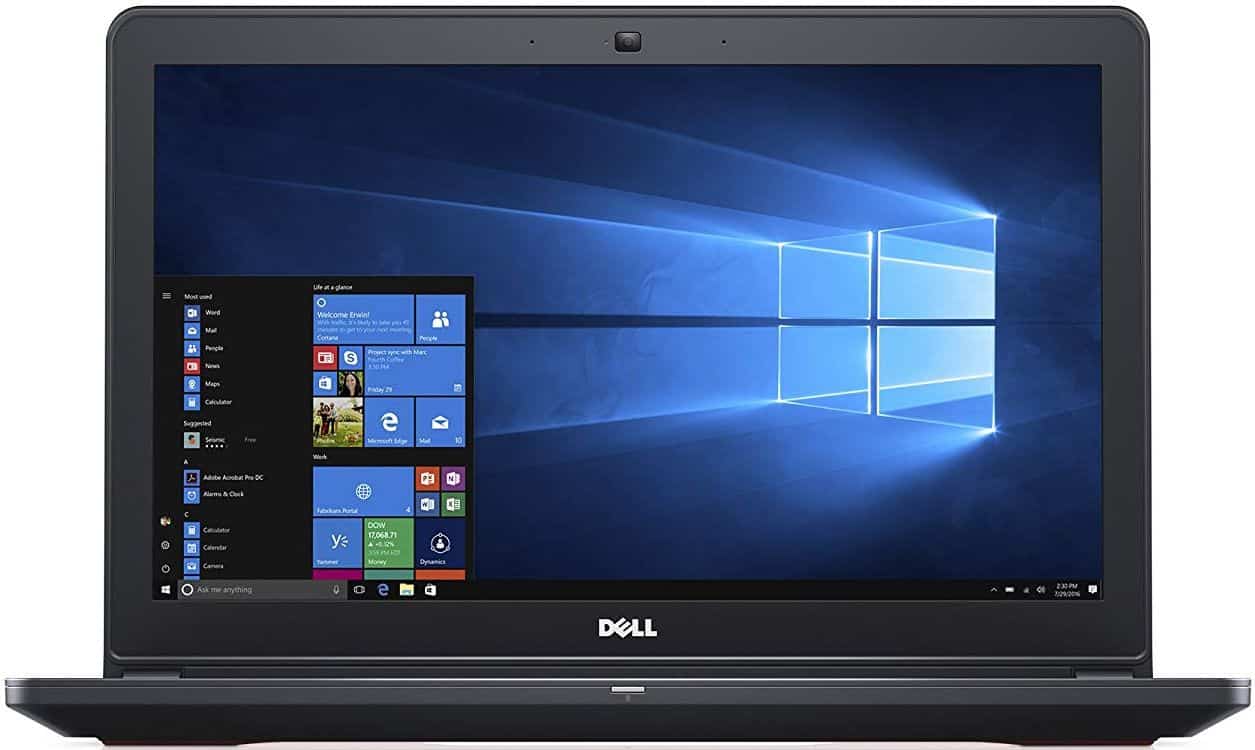 The i5577 is way better than the previous entry on our list of gaming laptops priced at under $1000. It boasts 16GB of RAM, Nvidia GTX 1050, and the Intel i7 7700HQ CPU. Those specs will allow you to get very respectable performance out of this laptop. It also employs a massive 512GB of SSD storage.
The cost is a little higher than the MSI GL72M7RDX with the i5577 costing just around 1000 dollars. However, the fact that it has a 15.6-inch screen helps the battery life in comparison to the i5577. With this laptop, you can easily get over 5 hours of gaming time.
Pros
The larger SSD storage capacity
Great performance at 1080p
Cons
Asus TUF Gaming FX504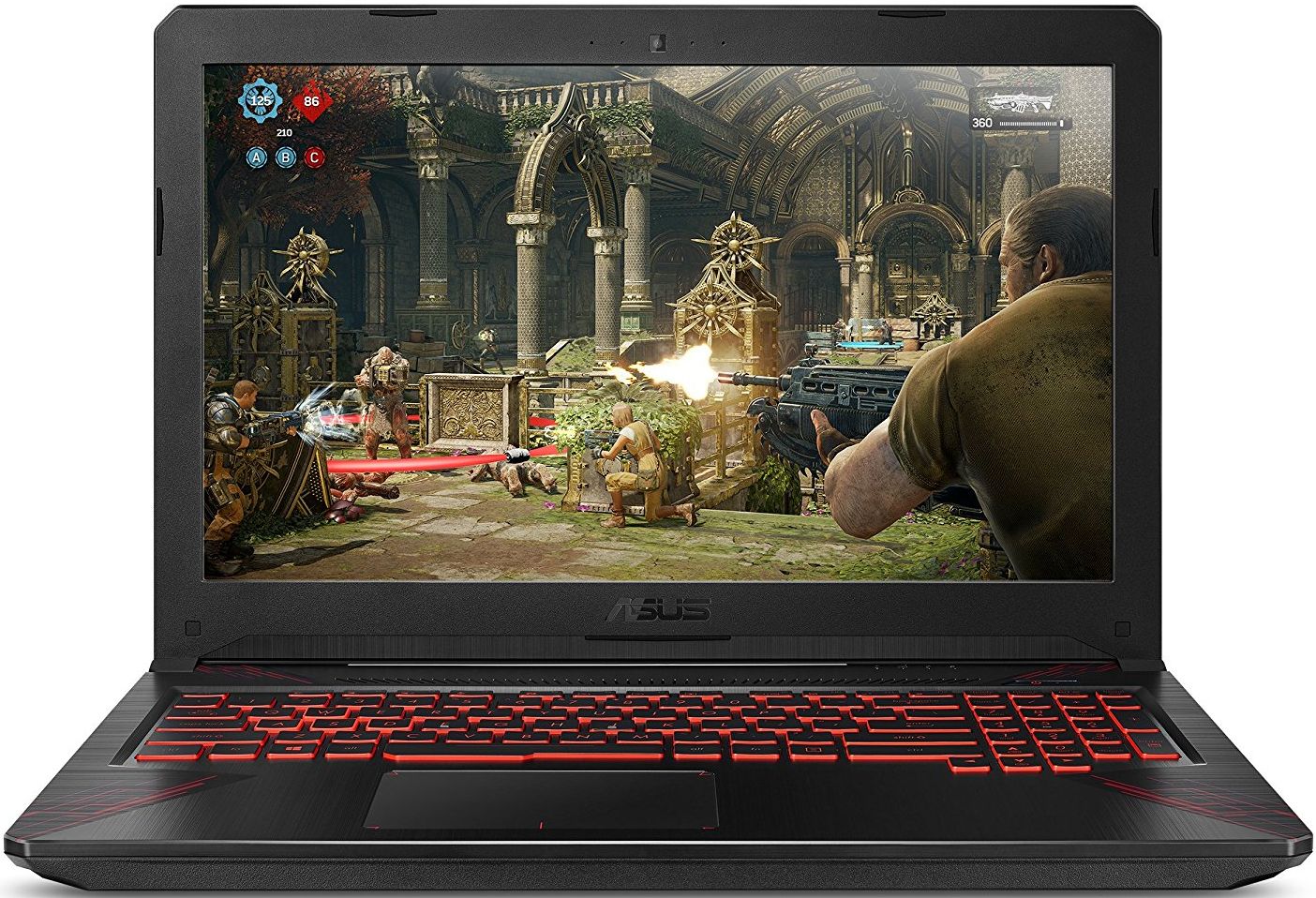 We just couldn't make a list about the best gaming laptops under 1000 dollars without mentioning the TUF gaming laptop. This laptop comes in at around 700 dollars, and it has everything you could want from it. This entry from Asus comes with an eighth generation Intel Core i5 processor (8300H). This processor can go up to 3.9Ghz.
Furthermore, Asus TUF uses the GeForce GTX1050 and 8GB of memory to ensure excellent gaming performance. It also uses the FireCuda solid-state hybrid drive with 1TB of storage. While this type of storage doesn't really match the speeds of powerful solid state drives, it can be up to six times faster than traditional hard drives.
Pros
One of the most affordable gaming laptops on the market
Eighth generation Intel CPU
Cool running
Cons
Dell Inspiron 15 7567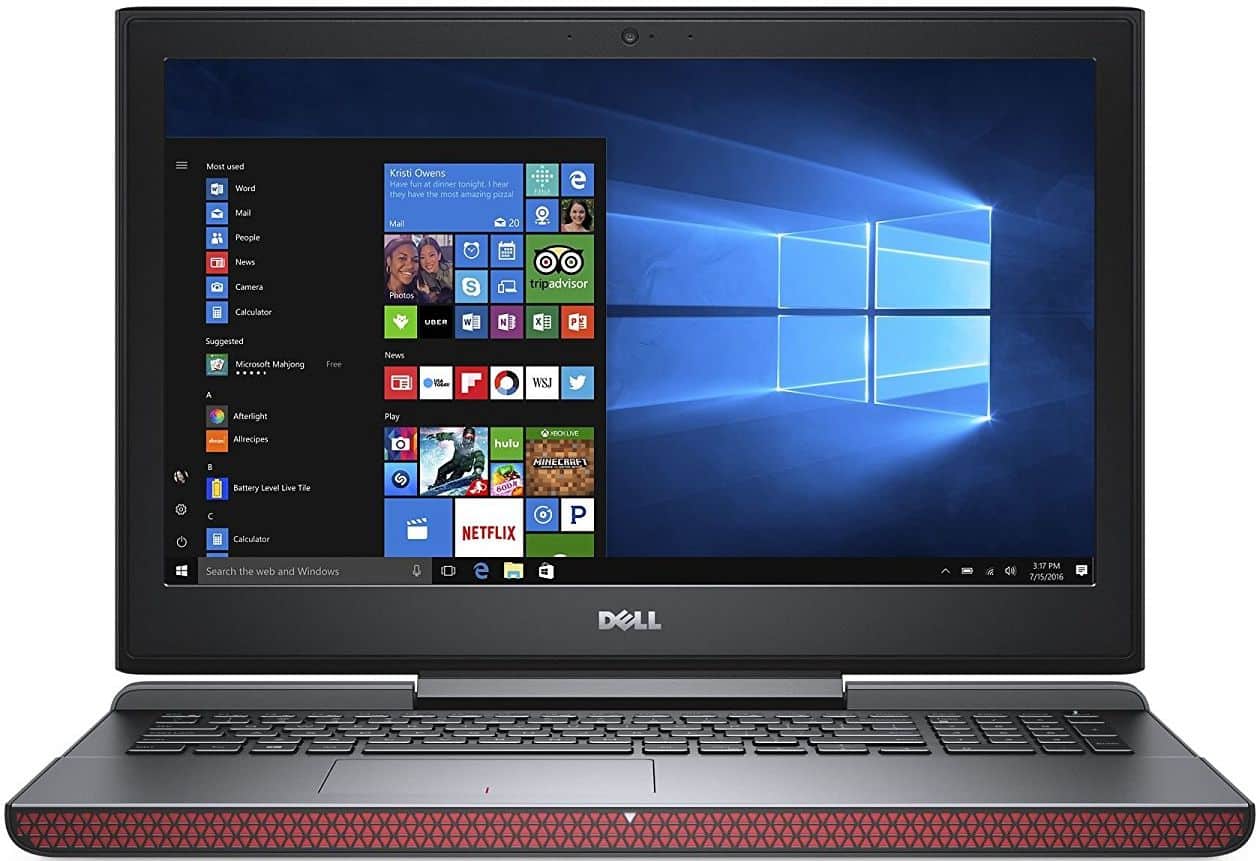 Dell has the ideal solution for laptop gamers that want to play top-level games without spending too much. And, this time, they are offering one of the best gaming laptops under 1000 dollars in the form of the Dell Inspiron 15 7567. In fact, you can have your own for just under 750 dollars.
This gaming laptop boasts the seventh-generation Intel Core i5 CPU, 8GB of DDR4 RAM, and the Nvidia GTX 1050Ti. And, as we know, the GTX 1050Ti is 10% faster than the GTX 1050.
These specs mean that it can easily run most modern games on medium to high settings. And, while you can't really expect this laptop to push 120fps, it can easily reach 60fps at almost all triple-A games. Depending on your gaming library, the 256GB of SSD might not be enough. However, the solid-state drive does make the laptop run very smoothly and quickly.
Pros
Fast laptop with excellent performance
With moderate usage, the battery can last over 10 hours
Suitable for office work
Cons
Poor sound quality
Weird position and size of arrow keys
MSI GL62M 7REX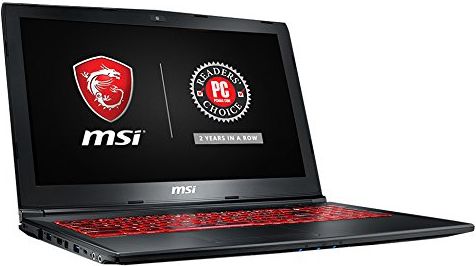 MSI is a company that is famous for their offer of affordable gaming gear. And, they are definitely keeping up with their offer of gaming laptops under 1000 dollars.
This laptop comes with the seventh generation of Intel i7 CPU, which offers a lot of processing power, and the Nvidia GTX 1050Ti. With those two, you can already run most AAA games on 1080p.
When it comes to upgradeable specs, it comes with 8GB of RAM which you can upgrade to 32GB with time. For storage, it uses the combination of SSD and HDD that we have seen with the 7RDX.
Pros
Excellent screen
Fast processor
Very responsive use
Cons
Amazon Exclusive-HP Pavilion Gaming Laptop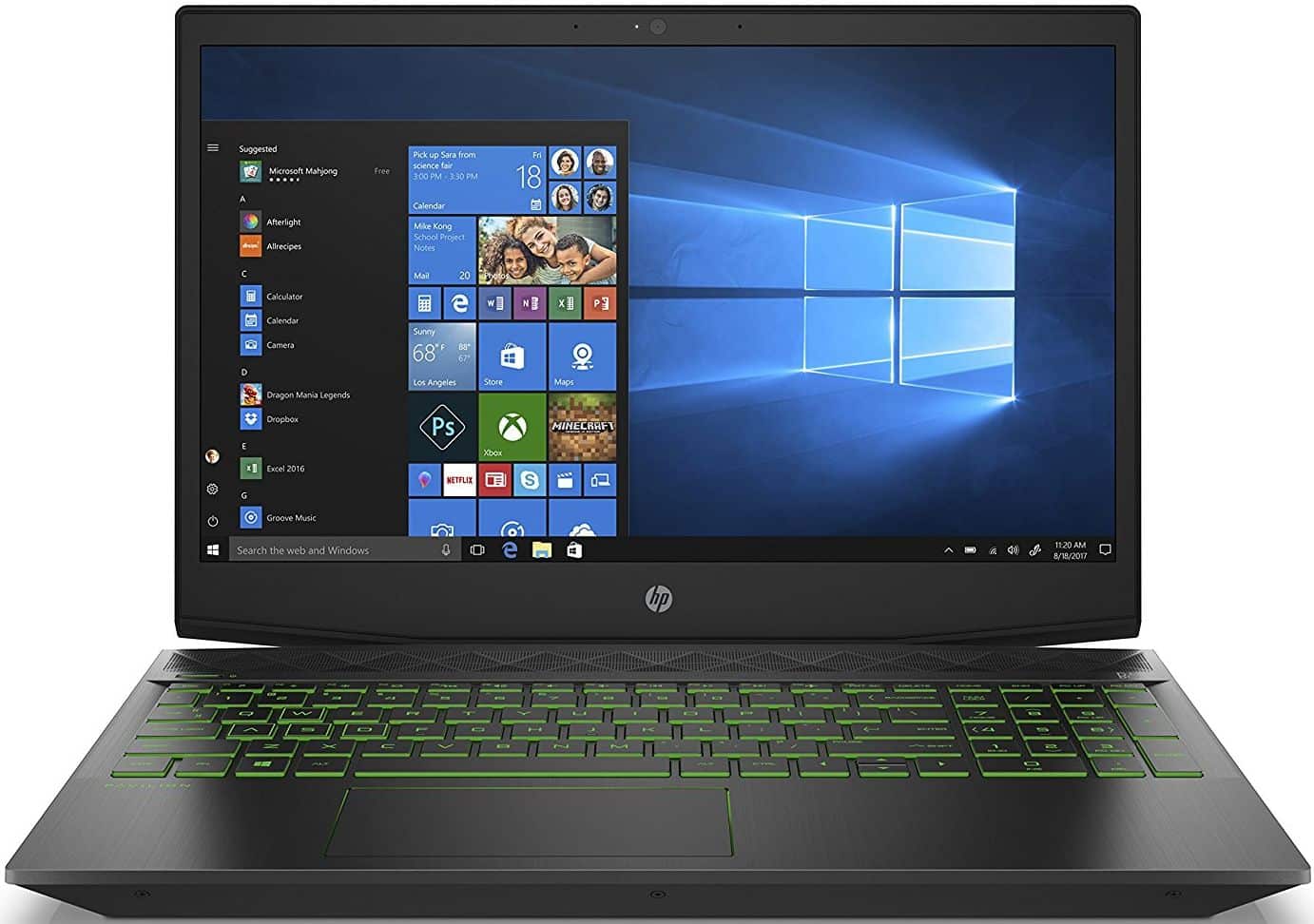 The last entry on our list of gaming laptops under 1000 dollars is the Pavilion line. This line of products is HP's response to the influx of budget gamers to the market.
For under 1000 dollars, you can get a configuration that comes with the eighth generation of Intel Core i7 CPU, and the GTX 1050Ti. However, if you are willing to spend a bit more, you can get a Pavilion with the eighth-generation of the Intel Core i7 hexacore processor and the GTX 1060 graphics card.
That configuration can guarantee that your laptop can handle incredibly difficult games.
Pros
Incredibly fast laptop with excellent gaming performance
Multiple price points for different configurations
Green keyboard backlight
Cons