A Quick Review of the Samsung A7 Smartphone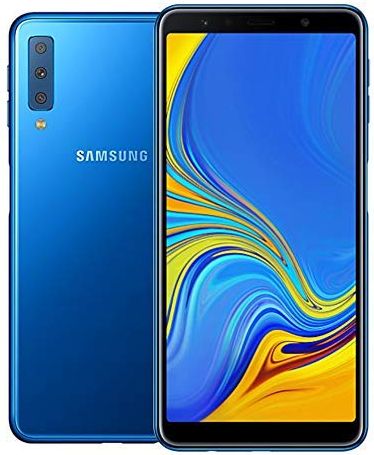 Samsung has long attempted to cater to every segment of smartphone users with a full spectrum of devices, ranging from budget to high-end smartphones. However, its budget and mid-range devices have often faltered as much as its flagship releases shone. The Samsung A7 seems to be the device to buck that trend after all. The A7 is a mid-range alternative to the Galaxy S10 and Galaxy Note 9. It makes for a compelling choice given some neat inclusions such as a sturdy OLED screen, ultra-wide camera, and a solid CPU.
All in all, the Samsung A7 is a device where affordability meets impressive performance.
The A7's Design
With a glass body set in an aluminum casing, complete with metal buttons, the Samsung A7 is proof that you don't necessarily have to dole out big bucks for a phone with a premium feel. The smartphone is available in black, gold and rich blue color variants and is almost comparable to the chunky Note 9 in its dimensions and size.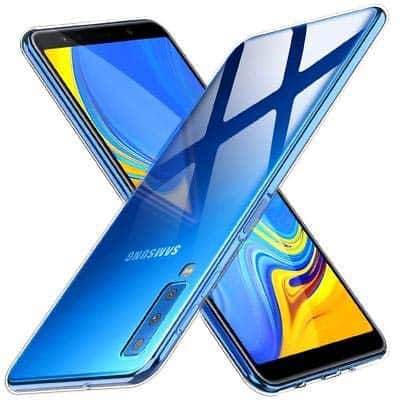 This is undoubtedly a fairly big phone and that's an important consideration to factor in before making a purchase. The A7 also comes with a 3.5 mm headphone jack, fingerprint scanner and power button that is placed on the side.
The A7's Screen
The Samsung A7 boasts of the most advanced screen in this price segment. The smartphone sports a 6-inch screen with 2280 x 1080 pixel resolution and a Super AMOLED panel. The color fidelity of this phone may not be on par with the Note 9 but it offers a pretty impressive color gamut for a mid-range device.
This combined with its brightness and contrast versatility makes A7 one of the better choices for night-time use. The use of OLED tech also makes it possible to use the always-on screen feature on the Samsung A7.
Samsung A7 Specs and Performance
The Samsung A7 comes loaded with some pretty impressive specifications. This mid-range smartphone has an Exynos 7885 Octa CPU under the hood and runs the Android 8.0 Oreo. It also fares well on RAM and internal storage. The A7 is available in two variants – 4GB RAM and 64 GB internal storage and 6 GB RAM and 128 GB internal storage.
The Exynos 7885 Octa processor is quite an upward deviation from the standard norm for this category of smartphones. The CPU comprises six Cortex-A53s as well as two Cortex-A73s, which is typically the preserve of upper-midrange and high-end smartphones.
The inclusion of a high-end processor translates to high-performing, turbocharged devices. However, the same cannot be said of the A7's graphics card, a dual-core Mali G71. Even with the two cores combined, the GPU barely gets to 1080p, which can be disappointing for mobile gamers.
The Samsung A7 has a triple camera on the rear that comprises a main 24 MP sensor supported by 8 and 5 MP supporting sensor for greater depth. The camera quality is good enough to let you snap extra-wide shots with DSLR-style shallow depth. However, the lack of optical zoom is evident in the image quality. You do get digital zoom feature instead, and that's something you have to make do with.
The 3,300 mAh battery of the Samsung A7 is promising and the phone can get through an entire day of heavy use with still about 15 to 20 percent of juice to spare.
The Verdict
It's underwhelming GPU notwithstanding, the Samsung A7 is an impressive device. At its budget price, it is one of the best mid-range phones you can lay your hands on.