A review of the Chuwi HI10 Plus Tablet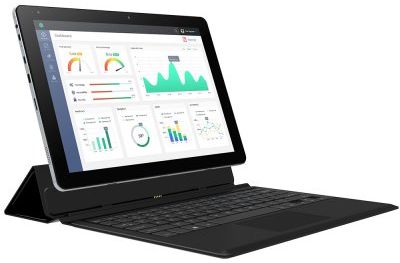 The Chuwi tablet might not look like much from the outside. It looks pretty much like every other tablet at first glance. Unless you take a second look, you might miss one of the most powerful tablet PCs on the market. What makes the Chuwi HI10 such Plus a great tablet? Let's take a look.
Specifications of the Chuwi HI10 Plus Tablet PC
Under the hood, you'll see a chipset that is normally reserved for full-size laptops. The intel Cherry Trail Z8300 is a powerful CPU. Not only can the Chuwi HI10 Plus tablet handle any kind of multi-tasking that you can throw at it, but it's extremely power efficient. Adding to the performance is 4GB of DDRL3 memory and 64GB of eMMC storage space. What is eMMC? This technology is just like a solid state drive, offering much higher performance than standard hard drives. If 64gb isn't enough space for you, feel free to throw in a MicroSD card up to 128GB into the included slot.
Display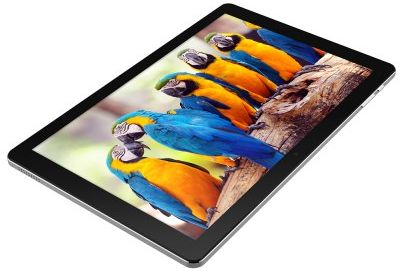 The 10.8 screen has a surprising 1920×1080 display resolution. If you've seen the beautiful, sharp pixels of Apple's retina display, you can expect almost the same quality with this display. A retina screen has a pixel density of 218 pixels per inch, while this tablet has 209. But crystal clear images aren't all that you'll get with the Chuwi HI10 Plus tablet, you can also expect vibrant, accurate color accuracy thanks to the IPS display. IPS is known as being the best display technology on the market, so this is clearly a high end tablet priced like an economy model.
Chuwi HI10 Plus tablet's Operating System
When you're prawling the market for a new tablet, you'll have to choose between the efficiency of Android and the power of Windows. With the Chuwi Hi10 Plus tablet, you no longer have to make this choice. The tablet includes both Windows 10 and Remix OS. What is Remix? Remix is an operating system that is based off the latest android but adds all kinds of handy features. Support for external displays, better keyboard shortcuts, and improved multitasking will allow you to use the android operating system while providing software that is designed to be used like a computer.
Design
Although the design is very unassuming, once you start to look at it, you notice all kinds of fine details that really make the Chuwi HI10 Plus tablet feel like a luxury product. The sides have a nice aluminum finish that feels great in the hands. The back is ever so slightly curved, making it comfortable to hold while remaining rigid.
Size wise, the tablet is incredibly compact considering it's huge 10.8" screen. The entire device weighs only 686 grams and is a slim 8.5mm thick.
Should You Buy The Chuwi Hi10 Plus?
In our opinion, the Chuwi Hi10 Plus is an amazing deal for a powerful tablet. Whether you'll be using it for work or for play, the powerful components make it a strong contender for virtually any user. At under $200, it's an amazing deal. Is it the cheapest on the market? No, there are still better deals out there. If you only want a tablet to browse the web from time to time, the powerful components in this tablet are probably unnecessarily powerful. But if you want a serious device to help you get things done, this is hands down the best option on the market.
PS: get it at a discount from GearBest while the flash sale is still on! Find keyboards here.
Related: https://www.androidtipster.com/category/tablets-on-sale/