A review of the Teclast X3 Plus tablet PC
It's not every day that you come across a budget tablet PC that boasts an Intel Apollo lake core 4 processor and a whopping 6 GB of RAM!! When Teclast set out to manufacture their next line of tablet PCs, the Teclast x3 plus, they knew they had their job cut out.
2017 has been a great year for tablet PCs, this year, consumers have had a myriad of mid-range to high-end tablet PCs to pick from. In order to beat the competition and stay ahead, Teclast made sure to throw in powerful components that any seasoned tablet user would recognize immediately.
We were lucky to get a chance to play around with the Teclast x3 plus and we're going to focus this review on some of the notable features that you should know of.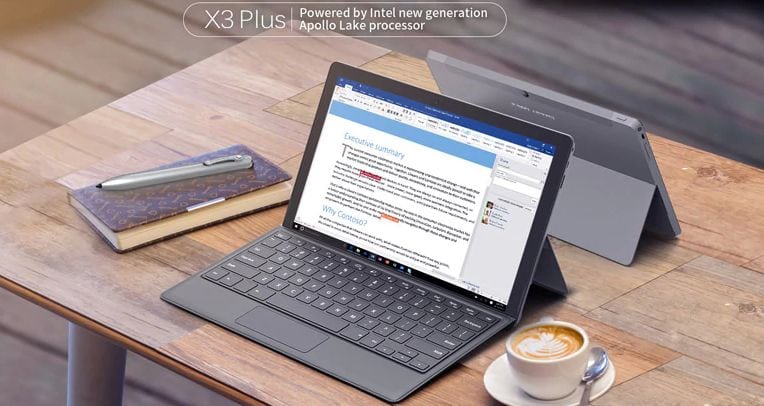 Pros and cons of the Teclast x3 plus
The pros
Runs both Windows 10 and Android operating systems
Powerful ram (6GB) for advanced multitasking
Front and back cameras
Ultra-modern design
USB, micro USB & micro HDMI slots
Decent storage capacity
Very affordable
The cons
Standard battery for a powerful tablet
Only 2mp front camera
Teclast x3 plus features
Display
The Teclast x3 plus comes with 11.6-inch FULL HD IPS display that's powered by an Intel HD Graphics 500. This level of HD graphics provides for vibrant life-like images that are a pleasure to look at. If you travel frequently you won't want to leave the x3 Plus behind. It makes a great companion that you can watch movies in full HD on, and the visuals when playing video games are equally impressive.
Performance

Any tablet can be made to look great, however, if the performance is less than impressive, then it becomes literally useless and of no value to the user. Fortunately, that's not the case with the Teclast X3 Plus, they made a point to combine an Intel Celeron N3450 Quad Core processor with a RAM of 6GB. The processor may not be the most powerful in the market but this combination – among other hardware Teclast threw in there, sure makes the X3 claim a seat among the best while making sure it remains affordable.
We loved that the transition from one app to the next when multitasking was super-fast which is what we'd expect of a premium tablet like the Surface Pro.
Storage
The X3 Plus comes with 64GB storage capacity. This is the standard for most tablets that came out within the last year. Nothing major to write home about but in case you'll need more, the X3 Plus has a slot for a TF Card that allows for an expansion of up to 128GB.
Keyboard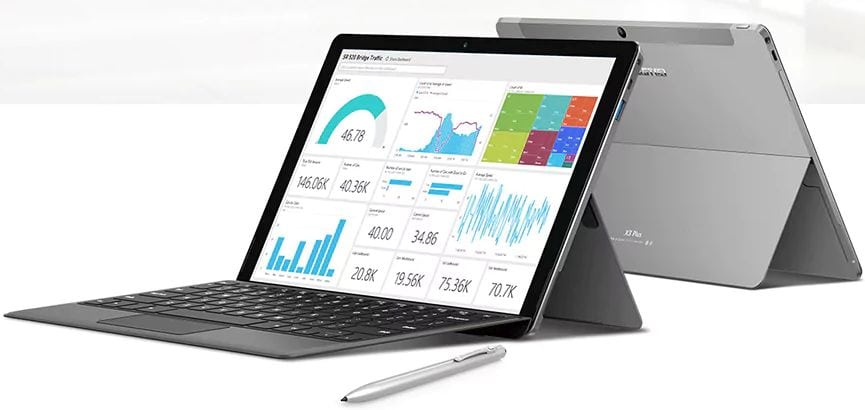 Although the Teclast X3 Plus's keyboard sells separately, it is well worth buying. It feels very similar to the Surface Pro's but with slight alterations. It connects via the magnetic connector and remains stable even when you carry the tablet around. Also available on GearBest.
Who is the Teclast X3 Plus tablet PC for?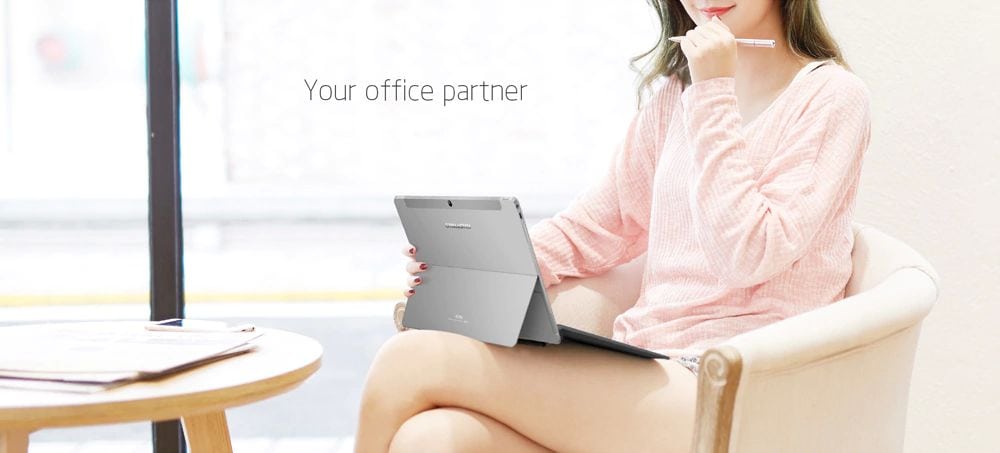 Virtually everyone! Whether you're college kid who needs an efficient tablet PC to be able to work on your projects or a stay-at-home mum that needs to look up recipes when preparing meals, the Teclast X3 Plus is a great choice for a tablet PC for you. If you enjoy surfing the internet or watching videos in your bed, you'll need a tablet that connects well to your WiFi, which the X3 plus does very well with its 802.11b/g/n wireless internet.
If you need a coupon code for an additional discount, we used X3PLUSV that got us the tablet for just $223.99 on GearBest.
Until next time!
Related: https://www.androidtipster.com/category/tablets-on-sale/