If you act quickly, you might be able to score yourself the deal of the century. While everyone is waiting for Samsung to fix their Note 7, Cubot has released their MAX phone which is just as competent in nearly every way.
Display and Design of the Cubot Max 4G Phablet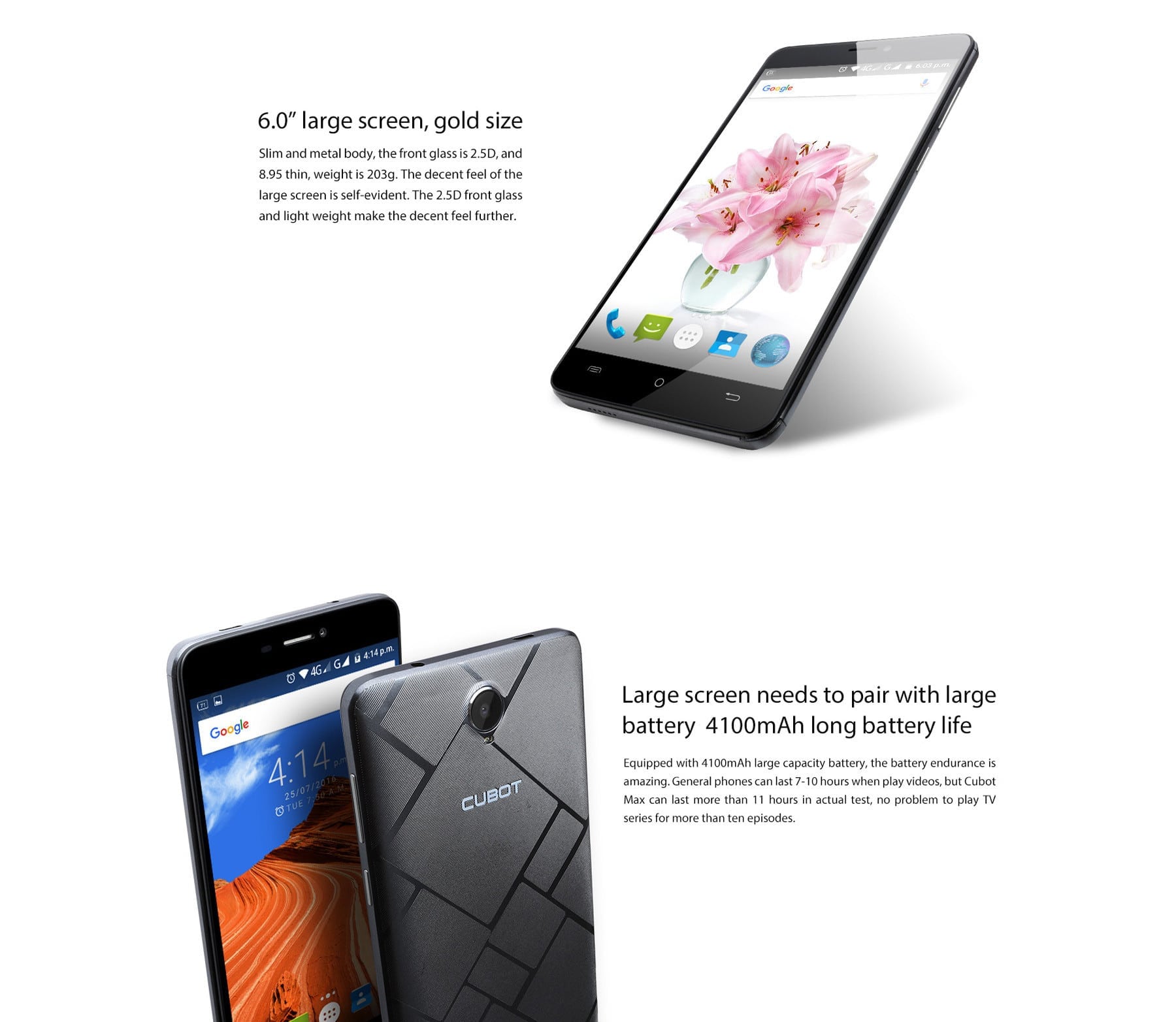 The first thing about the Cubot Max 4G Phablet that will catch your attention is the incredible 6" HD screen. It's absolutely vibrant, with brilliant colors and sharp contrast that adds a whole new level to your multimedia. A 720p screen is the perfect balance between sharp image quality and 3D performance. You'll notice that all of your games and multimedia run smoothly, without a hint of stutter or lag. While the beautiful display takes up most of the phones face, the remainder of it is just as high quality. It's got a very sturdy feel in the hand, and the textured back is straight up luxurious. Don't let the price fool you, the Cubot Max 4G Phablet is a premium phone that can compete with the best.
Cubot Max's Performance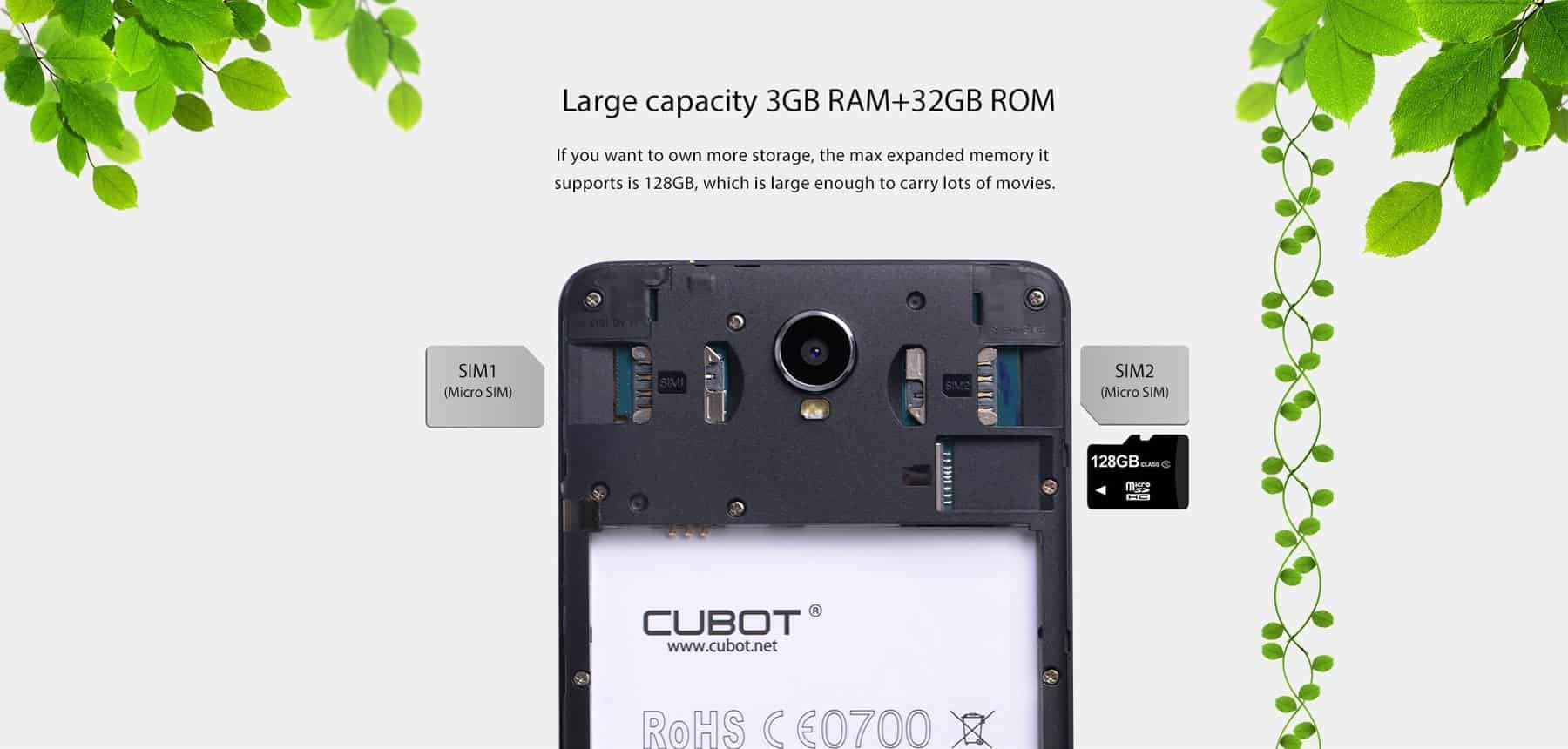 Behind the crystal clear screen is a number of powerful components that are designed specifically for media users. The 1.3GHz 8 core CPU is capable of handling multiple tasks at once, ensuring that the Cubot Max 4G Phablet never slows down under heavy load. The included 3GB of ram isn't the largest that you can get, but it's more than adequate for all modern tasks. Of course, there is no point in having all this powerful hardware if you've got nothing to use it for, so Cubot threw in 32GB of internal storage to make sure you can fit every application, movie, and games that come to mind. Not enough? Cubot Max supports an additional 128GB of storage through the bundled card slot.
Max's Battery Life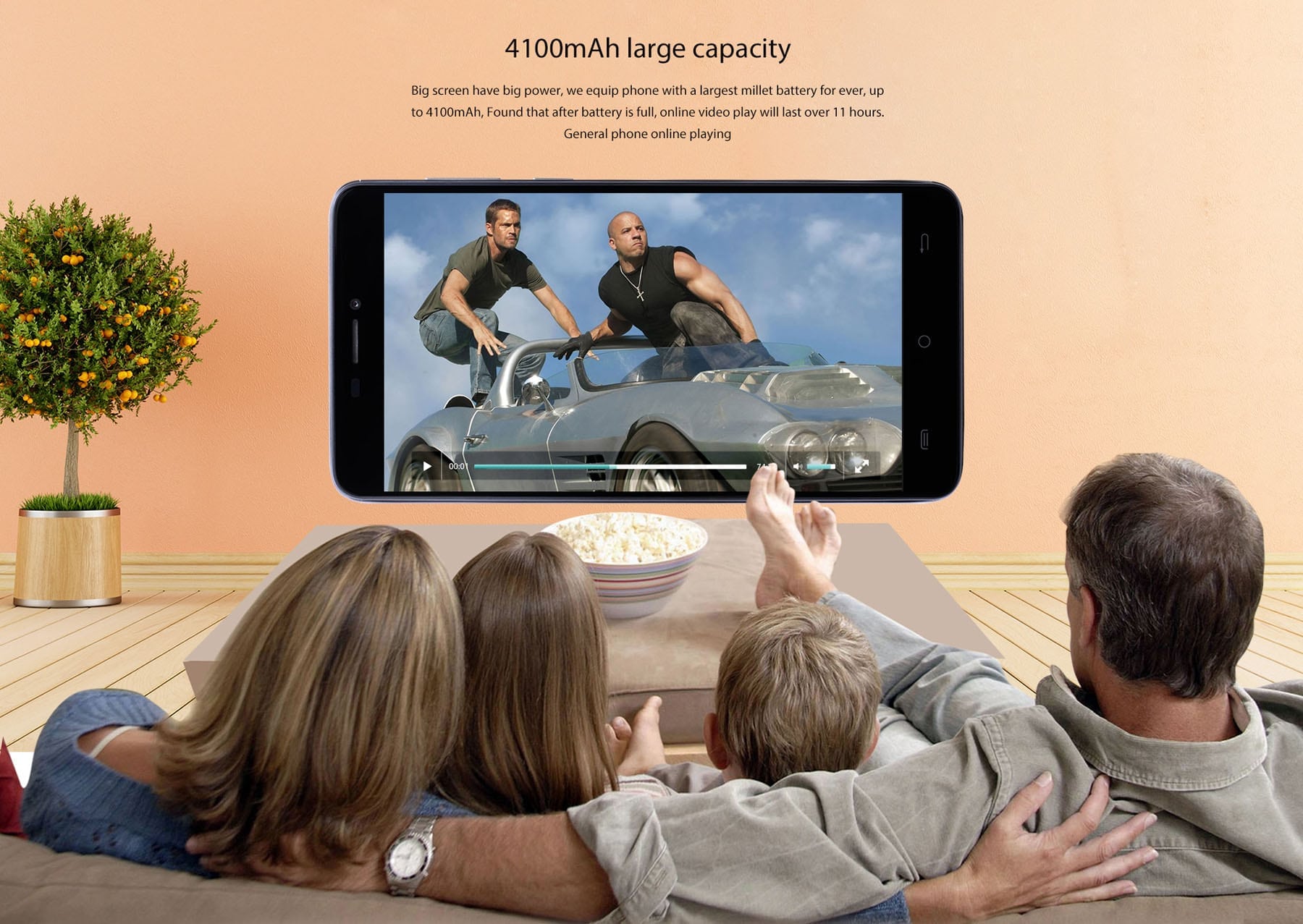 With most Android phones, you're forced to make a choice. You can have a simple phone with a small screen that seems to go forever on a single charge, or you can grab a powerhouse that drains the battery in a matter of hours. With the Cubot Max, you no longer have to choose. The included 4100mAh battery is one of the largest on the market. Combined with the fact that the 1.3Ghz CPU is incredibly power efficient, you've got one long-lasting phone that will help you survive even the longest road trips. In our tests, we were able to get nearly 20 hours of video playback with both Wi-Fi and Bluetooth turned on. If you're more of a web browser, you'll likely experience even longer usage times.
Value
For a limited time, you can grab yourself a Cubot Max for only $120. In our opinion, this is the deal of the century. What makes the Max an impressive phone is the fact that the components were chosen for their functionality, and not just their specifications. Sure, you can get a 2Ghz processor in some models, and you can find 4GB of ram in others. While these numbers might look good on paper, they don't actually improve the performance that much. Think of it like a vehicle. If you purchased a Ferrari tomorrow, would you be able to get to work faster? Even though this car can potentially go twice as fast as your old one, you're still required to obey the speed limits. The Cubot Max is perfectly designed for the requirements of today's applications. Whether you're watching movies, playing games, or simply browsing the web, you'll find that the phone responds nearly instantly. At its current price point, we highly recommend that you don't miss out on this deal.