Xiaomi Mi Mix 2 Review
If you're looking for a bezel-less smartphone, or rather a phablet that blends both beauty and power, Xiaomi Mi Mix 2 is your answer. Through 2017, Xiaomi is taking a very aggressive attempt at having its name listed among the very best by churning out only the best in electronics catching the giants by surprise.
So, on this entry, we're going to review the Xiaomi Mi Mix 2 and make a determination if it meets the quality that a 2017 premium smartphone should be expected to bring to the table.
First look at the Xiaomi Mi Mix 2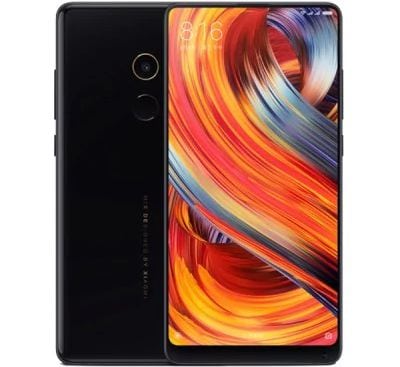 Xiaomi is not known for skimping on value, they understood that the Mi Mix 2 had to look the part in order to catch the attention of the smartphone shopper who only settles for the best. The Mi Mix 2 may be going for the price of a mid-range smartphone but it's styled like the luxury smartphone that it is.
Its thin body and a beautiful screen are certainly a treat for the eyes but within lies hardware that can handle everything only top-of-the-range premium smartphones can.
The Mi Mix 2's Design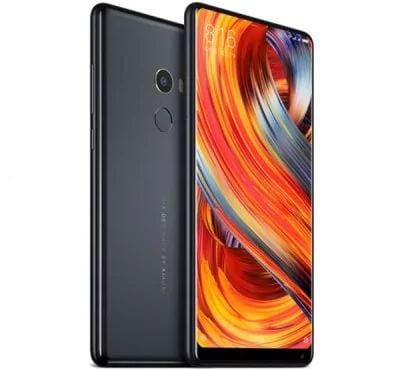 From the minute the package lands in your hands, Xiaomi wanted to make sure your user experience begins here. The dark-grey box is well constructed allowing you to lift the cover with ease revealing its content. A thank you card greets you, Xiaomi's way of showing gratitude for purchasing the Mi Mix 2.
When you lift the thank you card, the plastic insert has the phablet sitting perfectly in one compartment while the plug-in and USB cable each sitting in their respective compartments, a mix of beauty and style that will have you excited from the get-go.
Lifting the phone from the box you'll notice that the Mix 2 is not a small phone, it's also thin and has its edges smoothly curved to make it a pleasure to hold in one hand and still be able to use the thumb on the screen.
And while the Mi Mix 2 is not a small phone, it's also not too big and will slide smoothly in the pockets on your jeans and can be pulled out the same way with ease.
The back has a shiny gloss and is made of ceramic that can survive when dropped. The only instance Xiaomi broke away from the ceramic design is when they designed the screen. When turned on, it's Radiant 5.99-inch Capacitive HD display stands out with dazzling color against the deep black of the border.
Undoubtedly, Xiaomi Mi Mix 2's best selling point is its bezel-less screen, boasting one of the largest screen-to-body-ratio ever seen on a smartphone.
The Mi Mix 2 Performance
If you play graphics-demanding games on your phone on a regular basis, a regular smartphone just won't cut it for you. You definitely need a powerhouse that can take on any games you throw at it and still have the battery that will last for the length of your time.

A regular gamer will be impressed by what the Xiaomi Mi Mix 2 brings to the table. For starters, it's got a Snapdragon 835 Octa Core CPU running at 2.45GHz. Coupled with 6GB RAM and a storage of 128GB, the Mi Mix 2 is truly a powerhouse to reckon with.
We ran a few performance tests on it including Pro Evolution Soccer 2017 matches. The controls felt snappy and a lot more enjoyable than what I'm used to on my Samsung S7 Edge. Basic tasks, like surfing the web, watching videos, reading and writing emails or even editing documents are smoother on the Mi Mix 2.
Battery Life
Xiaomi Mi Mix 2 comes with a non-removable battery of 3400mAh which is a standard for the latest premium smartphones. We could have wished for a stronger battery, but for the price, it's hard to complain.
The Mi Mix 2 Display
As a selling point for the Mix 2, Xiaomi threw in a 5.99-inch bezel-less display with an impressive 2160 x 1080 resolution. The images and videos come off life-like clear and crisp with vibrant colors even on web pages.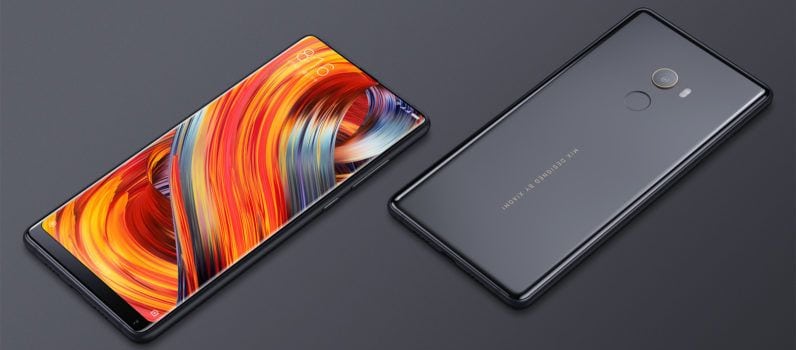 They somewhat let us down with the front camera which features only 5 Mega Pixel but the rear camera makes up for it with its 12 Mega Pixel which is also a standard for premium smartphones.
Other features you might like
Fingerprint Scanner
Sensor for: Accelerometer, Ambient Light Sensor, E-Compass, Gravity Sensor, Gyroscope, Hall Sensor, Proximity Sensor
Dual SIM-Card
Bluetooth 5.0
Should you get the Mi Mix 2?
You should if you're fed up of smartphones that begin to lag 6 months into their usage. You definitely get the Mix 2 if you enjoy playing games on your phone to kill time or if you need a great phone that can handle all your business tasks without a hitch.
Get it on GearBest.