Today we're going to review the Elephone P9000, a phone whose fanbase has been growing exponentially lately. Is it really that good? Should you invest your money into it? Will it suffice your needs? If you're going to jump into this pool then allow us to answer these questions for you so you can make an informed choice.
The basics: specifications of the Elephone P9000:
CPU: MTK6755, Octacore 2.0GHz
GPU: Mali T860MP2
OS: Android 6.0
RAM: 4 GB
Storage: 32 GB
Wi-Fi: Yes
Bluetooth: Yes
Dual Camera: Yes (Back-camera: 13.0MP; Front-camera: 8.0MP)
Dimensions: 5.84 x 2.88 x 0.29 inches
Weight: 145 grams
Screen Size: 5.5 inches
Screen Resolution: 1920 x 1080
Battery: 2500mAh
I'll explain further by stating the pros and cons:
May reasons why the Elephone P9000 might be a good fit for you
Elegant, Ultra-modern and Simplistic Design
The design holds a lot of importance when it comes to smartphones or other mobile devices. In the case of the Elephone P9000, we were impressed by how adeptly built it is. The pure-white case, along with the thin and elegant borders and a screen that takes the lead design-wise, makes this phone a perfect pick in terms of aesthetics.
In this regard, this phone is a real champion. The design is just perfect, props for it. But a phone can be beautiful, yet its performance might be subpar – is that the case for the Elephone P9000? Let's discover.
Ferrari-like Speed and Top-notch Performance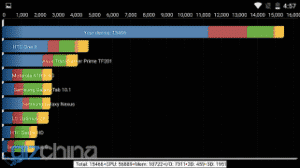 With 4GB RAM, a MTK6755, Octacore 2.0GHz CPU, a generous 32GB ROM and a powerhouse battery to support it all, you won't have many reasons to complain. And because of the powerful Android 6.0, you can install multiple apps and use them with total ease and a perfect flow.
We know that there are many phones out there that advertise similar features, when the reality is completely different. The Elephone P9000 is a great deal: it offers you a lag-free and smooth performance, and that's exactly what you get.
If you like to play games, then this is the phone for you. What about going out and playing with the new Pokemon Go app? What about playing Clash of Clans or other popular Facebook games? Don't worry, because the power of this phone will allow you to play without lags and smoothly.
Excellent Dual Camera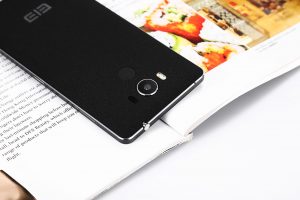 With a 13MP rear camera and an 8MP front camera, you will be able to snap beautiful photos and selfies effortlessly. The dual camera that comes with this phone is superior to what other phones offer in this price range. That's why this phone is a perfect pick for camera purposes.
A person that travels frequently will find the Elephone P9000 a great companion because one can take pictures of their adventures with excellent quality.
Beautiful Display and Graphics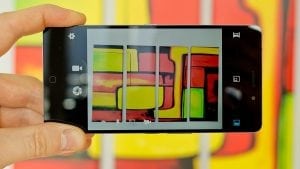 The 5.5-inch screen size and the 1920×1080 resolution, along with a powerful Mali T860MP2 GPU, come together to offer you a beautiful display and graphics. If you want to watch videos, movies and play games in vivid colors and excellent resolution, then this phone will leave you extremely happy.
The screen size is big enough to watch movies and play games comfortably, but not too big to to give you a bulky feel.
So what could go wrong with the Elephone P9000?
Why the Elephone P9000 may not be a good fit for you
Fingerprint scanner is not that good. If you are extremely concerned, or maybe a bit obsessed and a tad paranoid about your security, then it won't please you to know that the Elephone P9000's fingerprint system may not be very reliable. The alternative to this would be to lock your phone using the PIN or other apps that allow you to protect certain sections of your smartphone and hence keep your data safe from prying eyes.
That's so far now the unique con we have been able to find.
Verdict
We have to agree that there are valid reasons why the Elephone P9000 has become so popular. Remember you can make it yours for only $207 plus free shipping if you were lucky to read this before the promo ends!