Introducing the XiaoMi Mi5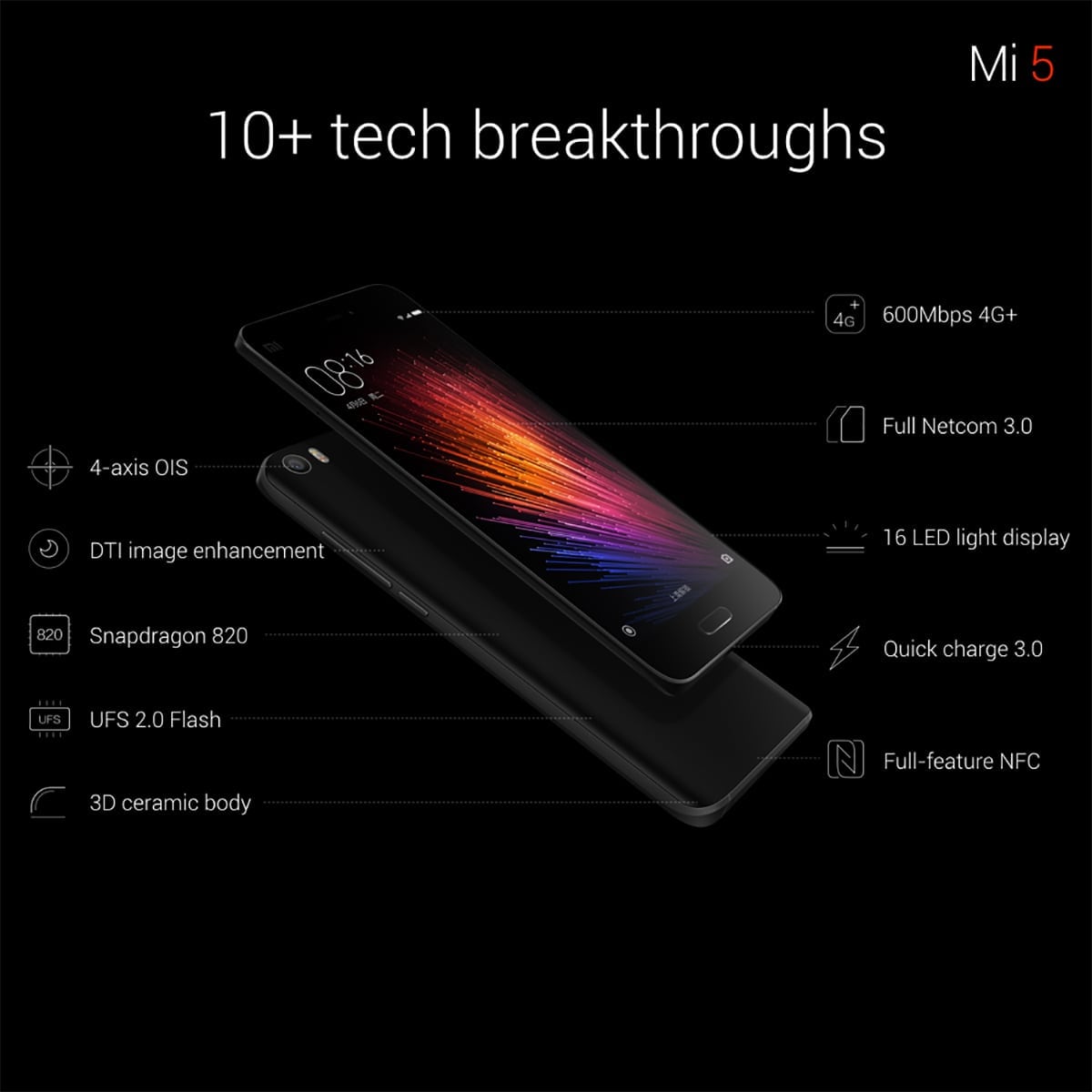 We've reviewed plenty of XiaoMi phones before, and the company just seems to consistently hit it out of the park. They are one of China's largest phone manufacturers, and once you use one you'll know why.
Design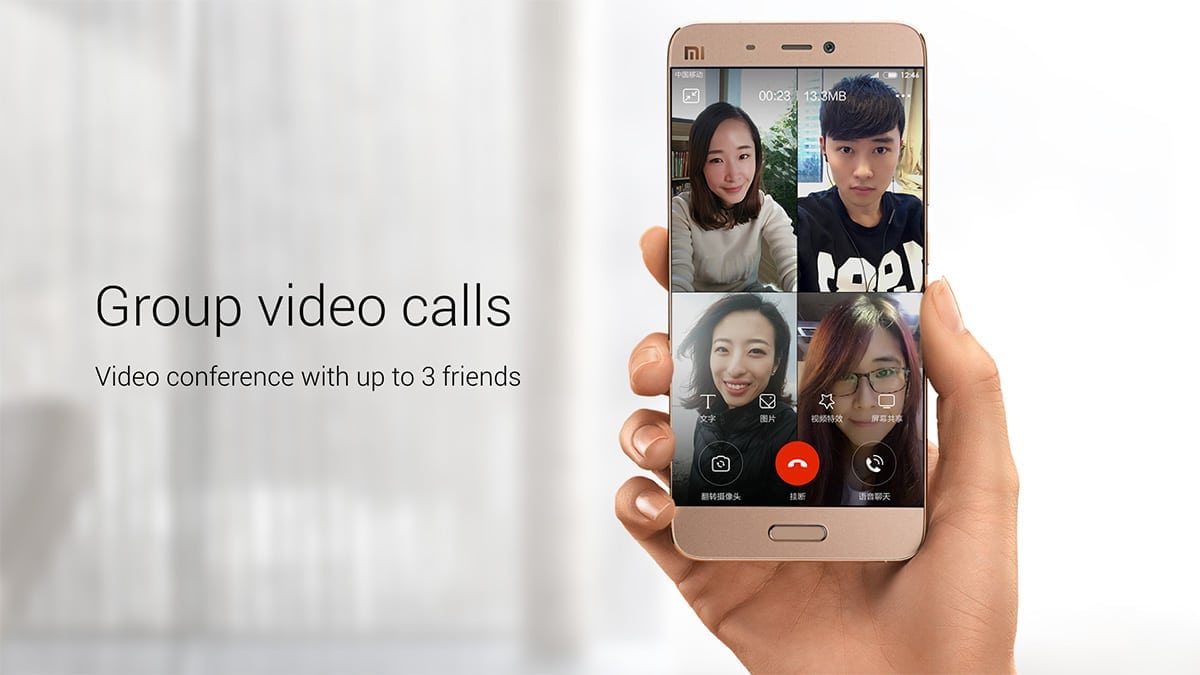 Elegant and modern are the two best words to describe the look of the XiaoMi Mi5 smartphone. It's got a stunning face, with crystal clear ceramic and white accents on the top and bottom. A metal bezel extends around the sides of the device, with another piece of smooth ceramic covering the back. Holding it in your hand, it certainly feels like a premium device. Let's take a look and see if it performs as well as it looks.
Processing
The Snapdragon processors are the "luxury brand" used in most American smartphones. Generally, there are cheaper and better chips out there. But in this case, the Snapdragon 820 was the perfect chip for the job. It's got quad 2.15Ghz cores that can handle almost everything you can throw at it, and 4GB of ram to store all the data. Local storage is no joke either, with 128GB built-in, it's unlikely that you'll need to add an external SD card. In the real world, we found that the XiaoMi Mi5 is perfect for handling demanding apps like 3D games or productivity software – often the most difficult to run.
Display
The XiaoMi Mi5 's display is a 5.15" 1080p screen. It's a little large for a phone but much smaller than a phablet. You'll be able to fit it into any pocket you have comfortably, but still, have a large enough screen that you'll be able to see everything clearly. The pixels are quite small, at 428ppi we're strictly into retina-grade territory here, so it's highly unlikely that you'll be disappointed with this screen.
Camera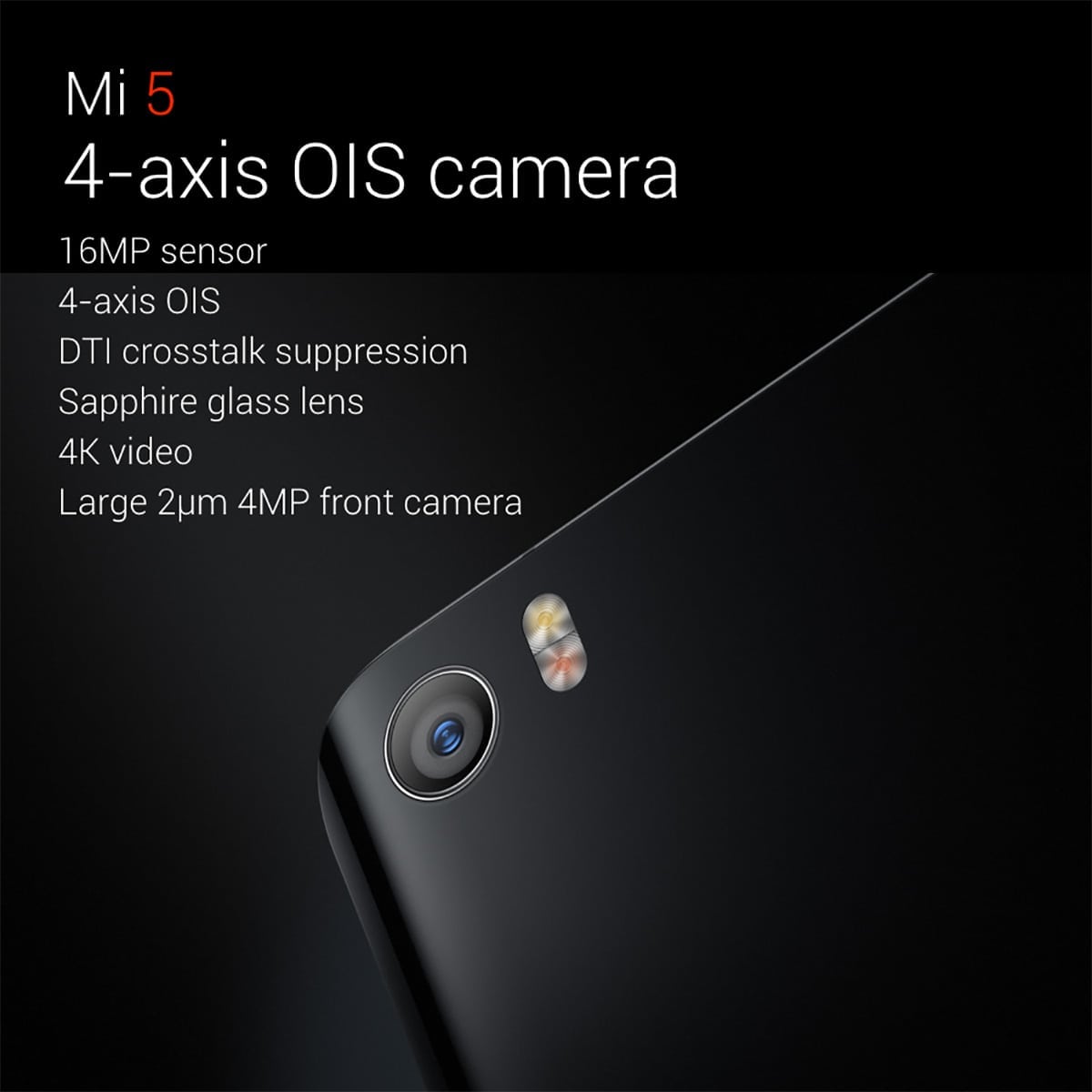 One of the most impressive features of this phone is the camera. It uses a Sony IMX298 sensor, currently one of the best available on the market. It produces images at a 16MP resolution – twice that of the average phone. The photos are crisp, clear, and have perfectly illuminated colors that are both vibrant and accurate. But one of the hardest things for phone cameras to do is take images at night. They're either grainy or blurry. So this camera has a 4 axis optical image stabilization system that keeps things sharp and clear, even if your hand isn't that steady.
Durability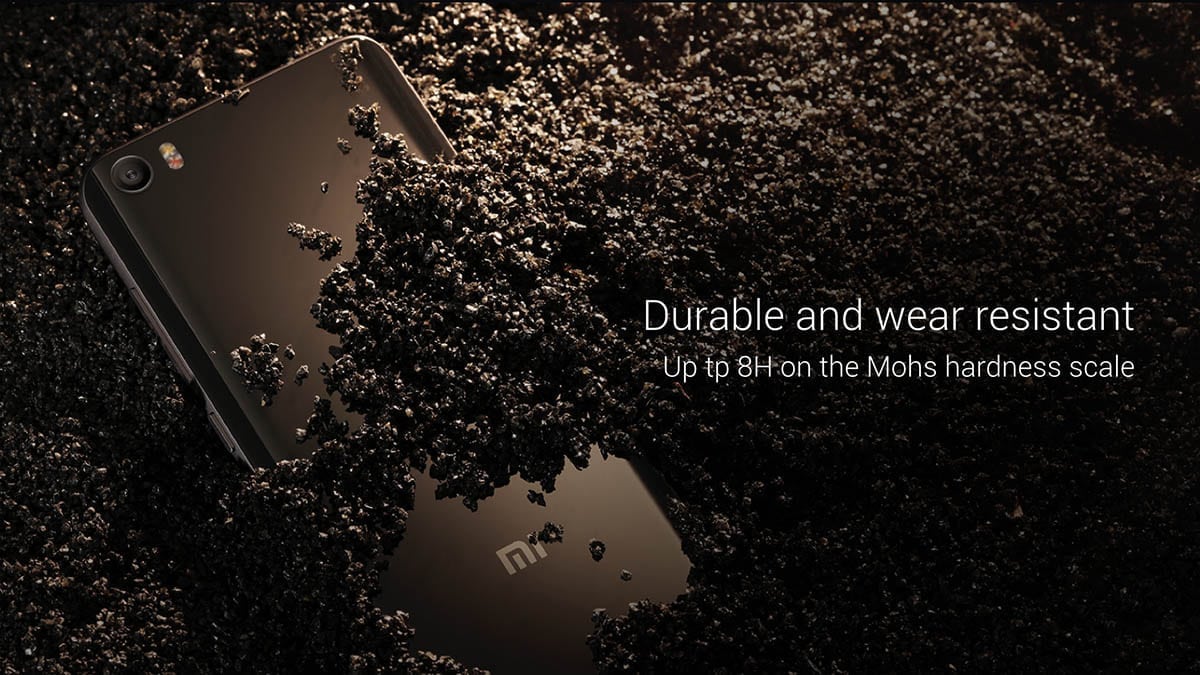 Although that shiny face looks like glass, it's actually a high-quality ceramic. Ceramic is much more durable than glass and allows your phone to withstand abuse, that no other phone on the market will. It's almost impossible to scratch, with the only possible danger coming from a long range fall.
Battery Life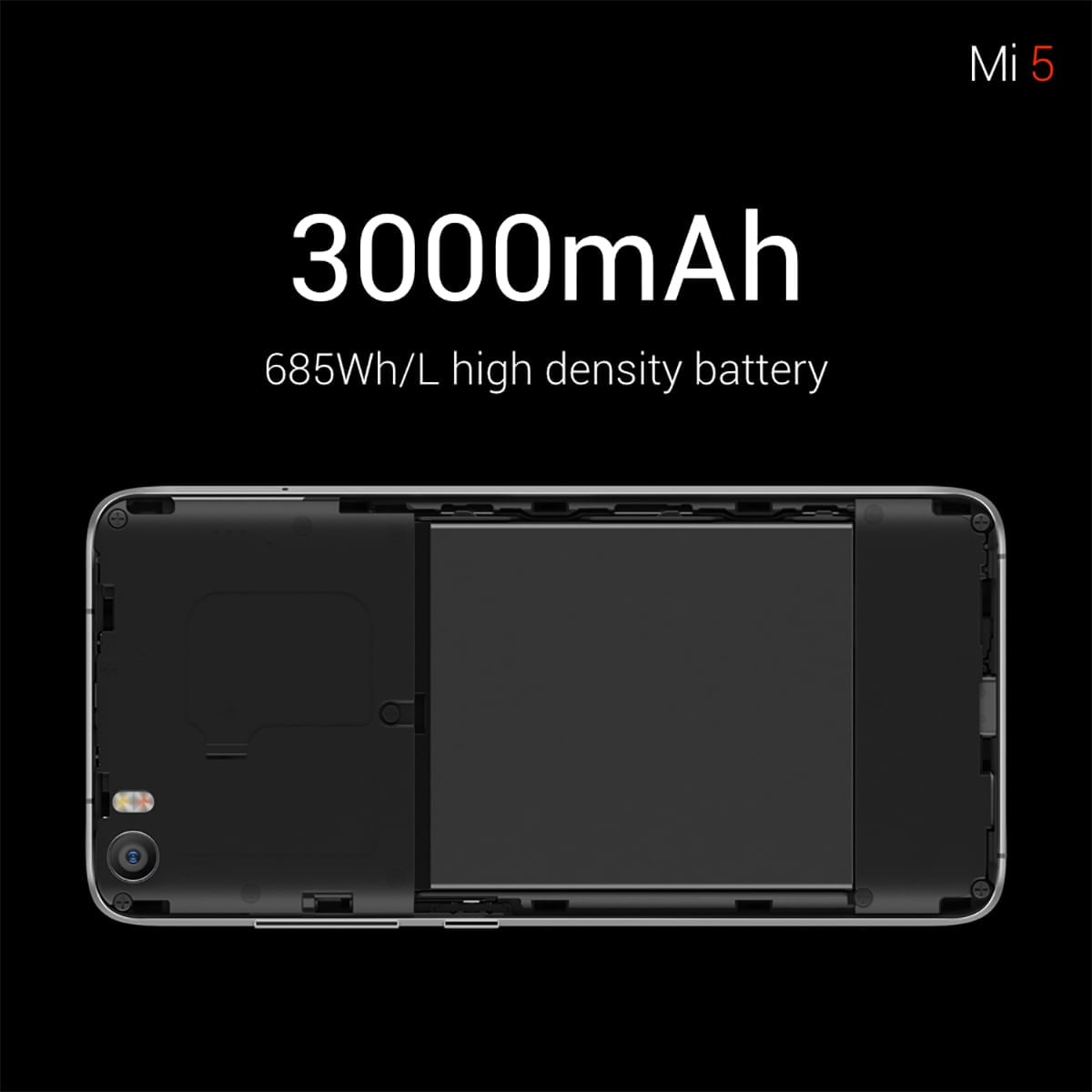 In our tests, we were able to get the XiaoMi Mi5 to last a day without issue. It's not the longest lasting phone on the market, but that's to be expected with such a powerful device. Even if you find yourself playing games for hours a day, you'll still get at least 20 hours of usage time out of it. Fortunately, forgetting to charge your phone at night isn't a big deal. With the USB-C high-speed charger, the phone will charge in as little as 40 minutes. As has become customary with Android Tipster, we recommend getting the XiaoMi Mi5 from GearBest for their unparalleled discounts.