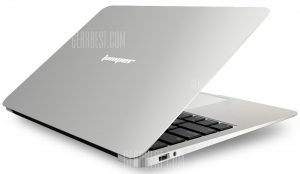 There's a flash sale for the Jumper EZBook 2 Ultrabook on GearBest.com that ends in less than 30hrs at the time of posting this.
In this article, we are going to review it, so you can check if it's worth grabbing the Jumper EzBook or not.
There are so many options in the market for you, but today we are going to reveal to you why this ultrabook is worth investing your cash in.
Let's take a look at the specs:
OS: Windows 10
CPU: Intel Cherry Trail X5-Z8300
Graphics: Intel 7th generation 8 HD Graphics
RAM: 4GB
Storage: 64 GB
Screen Size: 14.1 inches
Screen Resolution: 1920×1080
Dimension: 346.5 x 5 x 17.55 mm
Weight: 1.44 KG
Game: Built-in 3D Accelerator
Battery: 10000mAh
These are the most relevant specs. Now let's check the pros for this product, or better put: why you should buy the Jumper Ezbook 2 Ultrabook!
Pros of Jumper Ezbook 2 Ultrabook Laptop
Elegant & Modern Design: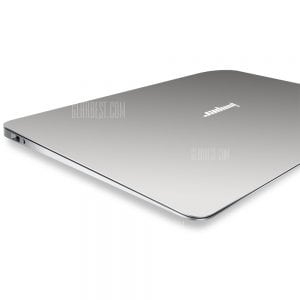 The first thing that stands out about this laptop is its design, which is elegant, modern, light and versatile.
One of the things I like the most is the elegant aluminum alloy back, along with that smart backlight logo. The laptop itself is thin, and therefore very light.
It's been created for people who need a powerful yet versatile and light laptop, making it perfect for every kind of occasion or need.
Its dimensions are 346.5 x 229.5 x 17.55 mm, just the optimum size because it is big enough to do most things, yet not too big to make it uncomfortable.
Without any doubt a practical, light and beautiful laptop.
Super Comfortable:

We have seen that the dimensions of this laptop by Jumper are spot on, exactly what you need to do most things without feeling uncomfortable. But I'd like to talk about the keyboard.
With most light laptops, the keyboard has always had issues because it can be very uncomfortable. But with the Jumper Ezbook 2 Ultra, it's completely different.
The keyboard is big and comes with an equally comfortable touchpad. For this reason, it's great for writers, journalists, programmers or any other person out there who needs to type quite a lot on a daily basis.
Beautiful and Sharp Graphics: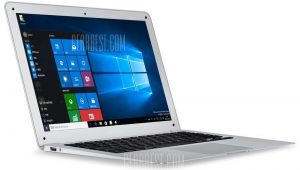 If you are looking for a machine with exquisite graphics, then this is the one you need to choose.
I'd like to mention that it's a nice budget-friendly laptop for gamers, because it comes with a powerful Built-in 3D Accelerator, making it perfect for a wide myriad of games.

The screen size and resolution are spot on, which in complement with Intel 7th generation 8 HD Graphics, will bring you excellent graphics.
With this laptop, you will be able to play games, watch videos and much more without problems.
Incredible Price:
This laptop is normally very affordable, around $500, but only for 1 day, you can get it for only $167! But you need to take advantage of this opportunity as soon as possible because this promotion will run out very fast.
You are getting tons of value for merely $167, it's a no-brainer. Get it today, especially if you are looking for a new laptop, because this is an opportunity that might never appear again!
Simply Powerful:
This laptop runs smoothly and without lags. The OS, Windows 10, supports tons of different apps and is backed up by Microsoft. Its 1.34GHz up to 1.84GHz processor allows this laptop to run without problems, if you want a laptop that can go as fast as your lifestyle, then this is the perfect pick. Its powerful processor along with its generous 4GB RAM will bring you all the power you need!
Long-lasting Battery:
If you need a laptop that's powerful, practical and comes with a long-lasting battery, then you will be more than delighted with this pick.
You can watch 6-8 hours of movie with only 1 charge and can use it at home or office for a long time without troubles.
These are the pros of this product, but now let's take a quick look at the cons.
The Cons
In our opinion, there are no cons for this product because, for such a low price tag, you can't really complain, even less that now it's even more affordable than ever before: at only $167!
Conclusion:
A very solid option, one of the best budget-friendly laptops out there. If you want to get it for the unbeatable price of $167, then you need to hurry up!
This promo won't last forever, to the contrary, you only have a bit of time before the promo concludes!
Also on AndroidTipster: